The tourism, event and travel sector was one of the first to feel the impacts of the COVID-19 pandemic crisis and should be one of the last to recover. With activities halted since March, and with a recent easing of restrictions, business owners, managers and entity and association representatives are dialoguing and acting every day to understand new opportunities and are redesigning their business models, focusing on reviving the economy. To understand this situation better, The Winners Prime Leaders Magazine spoke with Toni Sando, a business administrator with an MBA in Business Management from FGV. Sando has worked in the financial market, credit card area and in products, sales and operations at Noroeste, Nacional and Unibanco banks, in addition to working at Accor Hotels in marketing and teaching at Senac and Universidade Metodista. Today, in the third sector, he actively participates in the State and Municipal Tourism Council and in a number of sectoral and association councils, including Associação Viva o Centro, headed by Milton Santos. He is the first Vice-President of the Associação de CVBs LatinoAmerica & El Caribe and a member of the Brazilian Events and Tourism Academy. He is currently the Elected President of UNEDESTINOS and CEO of Fundação 25 de Janeiro. Fundação 25 de Janeiro, with the brands São Paulo Convention & Visitors Bureau (SPCVB) and Visite São Paulo, is a non-profit state entity under private law and has been working since 1983 to develop the tourism economy by supporting and attracting new national and international events, training professionals and promoting São Paulo destinations; resulting in a great movement to attract new visitors and stimulate the entire productive chain composed of more than 50 segments. UNEDESTINOS – NATIONAL UNION OF CONVENTIONS AND VISITORS BUREAUS AND DESTINATION ENTITIES is made up of private, public and mixed entities specialized in promoting destinations, research, producing content, training, support and event capture. With 45 entities, they represent more than 300 Brazilian destinations and approximately 10,000 associated companies. The entity works to share best practices and strengthen the sector's representation among public authorities. It is a member of the National Tourism Council
The Winners – Toni, how important is tourism for a destination's economy?

Toni Sando – Tourism is a clean industry that generates jobs, wealth and income from the natural assets of adestination, whether a beach, nature, gastronomy, ecotourism, architecture, history, culture, leisure, events, business or entertainment. In 2019, the sector had revenues of USD 8.8 trillion and generated 319 million jobs worldwide. In Brazil, tourism accounts for 8.1% of GDP.
The formula is simple. A good destination for tourism is also a good destination for residents. So, investments for attracting visitors and improving infrastructure, in addition to creating incentive policies, results in significant economic development as well as valuing the material and immaterial assets of humanity. The diverse facets of tourism, which include leisure, business, events, cultural, health, rural, sports tourism etc., can further expand the benefited production chain.

TW – Tell us a little about tourism in Brazil, the State of São Paulo and the state capital before the pandemic.

TS – Brazil had been welcoming approximately 6 million visitors a year, in a mix of leisure tourism, at The Winners Prime Leaders Magazine 32 world-class destinations, and business tourism. Very little compared to its potential. In the State of São Paulo, there are more than 40 million annual visitors; and in the capital, 15 million, half of whom come for business and events. Before the pandemic, the city hosted 90,000 events per year, or 1 every 6 minutes.
Since the creation and execution of the Aquarela Plan and the Brasil brand, an audacious strategy to promote tourism, each Government adopted its own strategy to deal with the sector, failing to provide continuity to the 20-year plan, which could have brought Brazil to another level. The constant change of Ministers of Tourism and Secretaries of State Tourism compromised the continuity of medium and long-term strategic actions in Brazil.
Furthermore, we saw a reduction in the resources allocated to tourism, a decrease in Brazil's presence at international tourism trade shows and the closure of Brazilian Tourism Offices in a number of countries.
In the case of the State of São Paulo, the destination has always had great potential for international, domestic and regional tourism, including tourists from the state of São Paulo, with a great diversity of options. São Paulo capital is strong in business and events tourism, with a huge potential to be exploited for leisure and health tourism.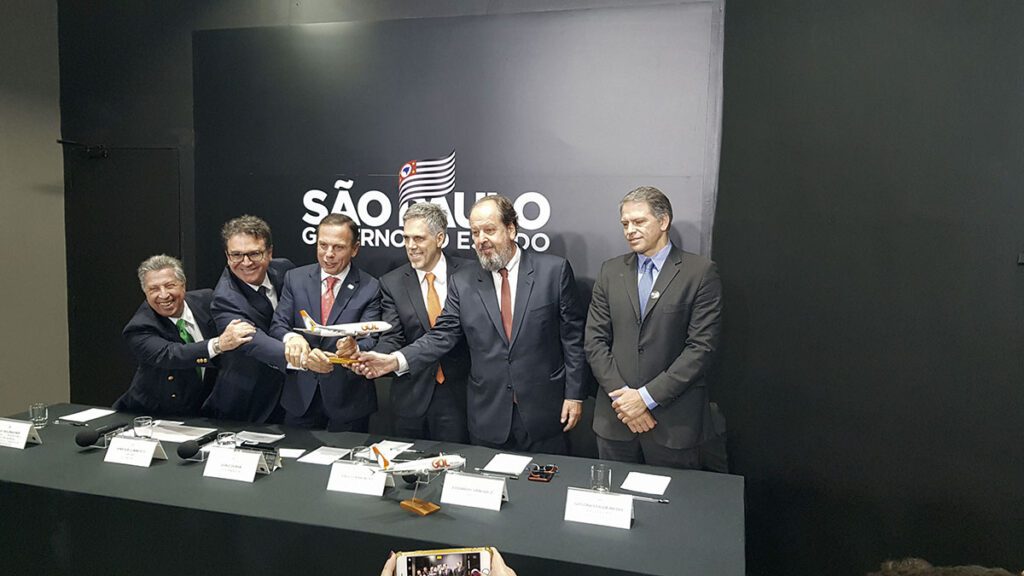 TW – In 2019, an unprecedented campaign to promote the State of São Paulo began. What was the objective?

TS – As I mentioned, the State of São Paulo is very rich and full of opportunities. The variety of destinations is enormous, with beaches, religious attractions, ecotourism, adventure travel, shopping, events, health, rural attractions and much more. Understanding supply and demand, the Government of the State of São Paulo,
together with the Secretary of Tourism Vinicius Lummertz, launched an unprecedented campaign. It was the first of this magnitude since then-Deputy Celia Leão enacted Constitutional Amendment no. 29, through PEC 01/2008, which restricted State advertising in the national territory. The "São Paulo Pra Todos" (São Paulo for everyone) campaign was promoted in Brazil and globally to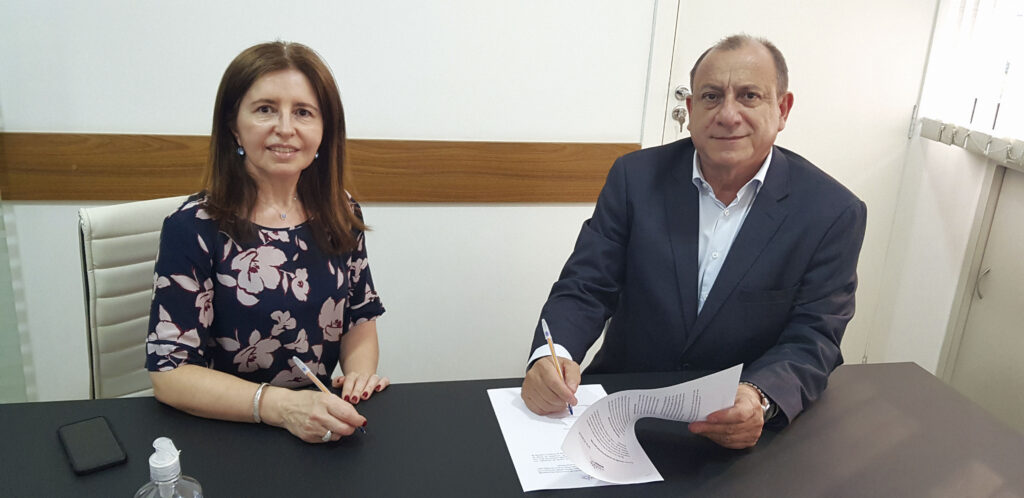 promote São Paulo destinations. This movement began in mid-2019, as part of a larger strategy to promote
tourism and investment.
Seeking to improve results, Abear, the Brazilian Association of Airlines, with its President Eduardo Sanovicz, representing Gol, Latam, Passaredo and Azul airlines, implemented an audacious plan for new flights
and routes. Also, during this period, they made "Stopover" actions feasible, since São Paulo is one of the main hubs in South America on international flights to Brazil.
To stimulate an increase in the flow of visitors, the airlines signed a partnership agreement through Abear with Fundação 25 de Janeiro – SPCVB, so that, through a promotion fund, it could begin a marketing plan for São
Paulo destinations.
In order to unify and strengthen the image of São Paulo, in parallel, the Foundation responded to a public call from Government, through the Secretariat of Tourism, to participate in the "São Paulo Pra Todos" campaign and to align a single communication language. Other entities of the State Tourism Council joined the movement and shared the campaign on their communication channels.
So, today, Fundação 25 de Janeiro, under Raul Sulzbacher, the Chairman of the Board of Directors, and with the support of both Abear and the State Government, has contracted a new media plan, in addition to enabling a series of other national and international communication actions.

TW – What were the short-term results?

TS – Though the movement is part of a larger strategy for medium and long-term results, we can already see results from promoting the State of São Paulo as a major tourist destination, and 2019 saw a 5% growth in the tourism economy, according to the São Paulo State Tourism Secretariat, not to mention the implementation of new flights.

TW – What has changed with the pandemic?

TS – The new media plan continued into March, when we were already planning a new phase of the campaign, this time focused on conversion and sales with the launch of the platform and Market Place: visitsp.tur.br. We had already mobilized the sector to create products and had produced a new advertising video. However, as soon as the quarantine was decreed, we stopped everything and began studying what needed to be done.                                                                    All tourism, like other economic activities, stopped.People had to stay at home and the borders were closed.
The campaign was suspended until we understood what safe path we could take – something that occurred only recently with the creation and advancement of the São Paulo Plan, with flexibility phases and the creation of safety protocols. Following the resumption of activities, we started promoting with videos and advertisements with the theme "São Paulo is ready to welcome," aimed at showing how the airline protocols, hotels, bars and restaurants and events were prepared and committed to safety, hygiene and well-being.

TW – With the pandemic, how did tourism mobilize itself to address the crisis at the national level?

TS – The challenges are still enormous. Once activities were interrupted, the only possible path was containment and survival. It is useless to think of a resumption of activities when many companies can go bankrupt and many jobs lost before then. It was along this line of thinking that associations showed their value once again. Thus, for the survival of the sector, the actions of public powers at all levels were essential for the creation of emergency measures, decrees and even bills to make the environment sustainable and able to cope with the crisis, ensuring the preservation of jobs of collaborators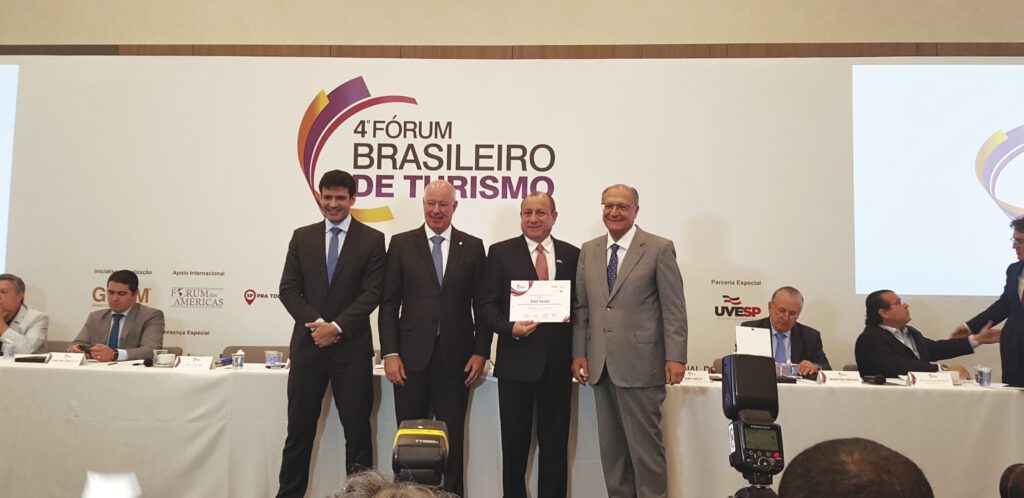 and the minimum of operations. Only with a unified sector, and with a clear agenda, is it possible to dialogue with
mayors, governors and ministers to achieve the necessary changes. Only associations and class entities have this power to achieve such quick results. Many segments have already resumed activities, though with limited capacity.
The great challenge today is ensuring the understanding of authorities to authorize the resumption of events. The events sector is ready to start activities and sign new contracts, with all the safety regulations and protocols in place.
Different movements were created, of extreme importance, such as the G8, G20, CBIE and Supera Turismo Brasil (see box with more information). We recently signed on "Alianza Sudamerica MICE", bringing together destinations in South America to communicate our actions to the international events market to address the crisis.

TW – Both UNEDESTINOS and the São Paulo Convention & Visitors Bureau operate directly in the events sector. How has the pandemic impacted business?

TS – A Convention & Visitors Bureau works to increase the flow of visitors to a destination. Some destinations are more for "visitors," others are more for "conventions," and some operate on both fronts, like São Paulo. In the case of CVBs with a vocation in the "convention" area, the objective is to attract new events
to a destination. It is an activity that books spaces and convention centers, increases the occupancy rate of hotels and stimulates the production chain as a whole. A CVB also strengthens events that are already established in a city.
In this way, the movement we saw was to initially move events forward to the second quarter. With the gradual and cautious easing of restrictions, organizers and promoters are now postponing events until 2021, or making the 2020 edition a virtual or hybrid event. The next year is promising, as it will be two in one.                                                                    With respect to capturing future events, the work did not stop. Association entities, such as medical, scientific, educational and legal ones, among others, both national and international, continue with the application process, even if they are postponing confirmation of the chosen destination in an attempt to understand the context of the pandemic for the intended date.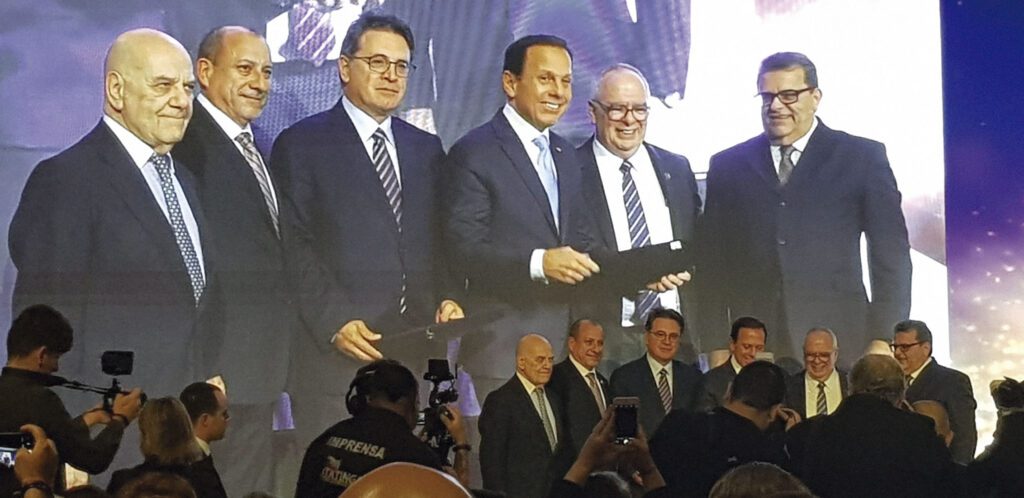 TW – Would you say there are opportunities during the current crisis?
TS – There are always opportunities, but one must be careful with exaggerated optimism. There are some who are getting rich with the crisis, creating solutionsand products, but the vast majority of companies are suffering, waiting for more help from the government, and doing accounts to keep themselves in business while hoping for an easing of restrictions. All are reinventing themselves to find new sources of revenue,but we must keep in mind that the economy continues to be sensitive.
In our sector, the movement we are following, as an opportunity, is regional tourism, within a short distance.
After months of sacrifice and quarantine, people are anxious for a rest away from home, but in a safe and controlled manner. Thus, the accommodations and tourism assets in the countryside and short flights are taking the lead in the resumption of activities.
Now, more than ever, it is time for Brazilians to really get to know Brazil and its tourism riches. This is, in a way,
the greatest opportunity according to the daily posts of the "Supera Turismo Brasil" movement.

TW – International promotion is compromised. What would be an ideal way for national destinations to harvest fruit in the short, medium and long term?

TS – Looking at digital and conventional advertising, we can already see a number of international destinations being promoted, even without the real "call to action" to make the purchase of a package in the short term. Thus, promotion needs to be ongoing, so that the destination continues to be an object of desire – even if without a certain date for resuming tourism. But we face a great challenge to work on Brazil's image and resume international
promotion after the crisis. It will have an impact, delaying the results we need in the short, medium and long term.

TW – Even with the easing of restrictions and reopening the economy, promoting and encouraging tourism are sensitive issues…

TS – Yes, so caution is needed. Even with hotels and destinations open, it is very risky to encourage people to travel en masse. In São Paulo, the Foundation's strategy, with the support of the Tourism Secretariat, Abear and other sector entities, is being the first to promote awareness of the protocols. Nobody wants a second wave, like what is occurring
in Europe. We started promoting an action for people to take advantage of the hotels in their own city, or within a short distance, to avoid crowding destinations that are experiencing this problem on weekends and
holidays. The next step will be a smart search that suggests packages that distribute visitors among destinations that are ready to receive visitors and that have vacancies. Travel agents will play a key role in advising their customers on the best options.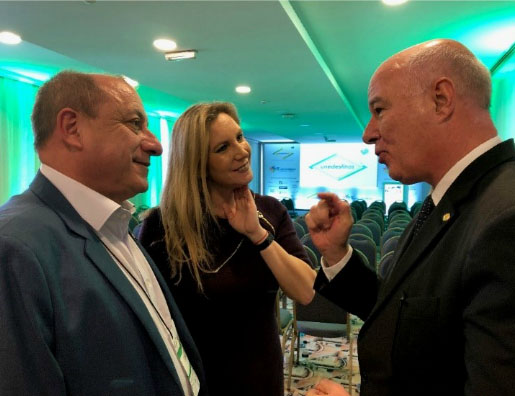 TW – And the resumption of events?
TS – There are two parallel movements to revive the economy. The first, as mentioned above, is regional, weekend leisure tourism, which will gradually increase in distance with the return of regular air travel. That is why the of products, adhering to the protocols, and the promotion of destinations are essential for this evolution.
Even so, many destinations, such as the capital São Paulo, count on the return of business tourism
 and events, which is still very sensitive. People may feel safer for leisure travel to the beach or countryside, but companies have more restrictions on sending their executives on trips. That is why it is important to communicate that hotels, planes, restaurants and event spaces have already implemented the protocols and all the necessary safety measures.
There are opportunities in the State of São Paulo. Small gatherings are already permitted. As the capital enters the green phase until October, it will be feasible to resume trade shows and events, even if within the limitations that are
fundamental for the recovery of the economy.

TW – This is an election year. What is the perspective for the sector?
TS – We have an election every two years. For this reason, dialogue is always important in all public spheres, and associations have a fundamental role in contributing to the elaboration and recommendation of government plans that consider the tourism and events sector as a generator of jobs and income. They are the ones who are able to open doors for businesses and show government representatives the essential issues on the agenda.
In tourism, there are countless changes that could benefit the sector and make it more sustainable, such as investments in national and international promotion, revoking the unfair charging of Ecad on hotel stays, improving the tourism infrastructure, reducing bureaucracy for granting permits and environmental licenses, permitting events… and, in this very unique period of facing an unprecedented crisis, measures to preserve jobs and access to credit lines for companies to stay in business, as well as tax relief through deferrals and installment payments of taxes and payrolls, at least
for a period of time, so that the sector can breathe a little to recover.
Tourism can be one of the drivers of economic recovery in the country, with a lot of political will and effort by businesses, executives, associations and class entities.

TW – What, then, should we expect from tourism?

TS – Dialogue with the government is advancing. UNEDESTINOS is aligned with the Ministry of Tourism and
Embratur to encourage viable international promotion and strengthen the domestic tourism campaign. If there is a positive lesson in this, it is proof that organized civil society can make a difference. Tourism has already started to resume activities, though gradually and with a focus on safety. Easing restrictions may be one of the main drivers to resume economic growth, generate jobs, recover income and generate new opportunities. Tourism is an agent of prosperity