When assuming the presidency of Padre Achieta Foundation, in July 2019, I knew I would have a great challenge ahead, but I also believed that this would be an enriching experience after going through some of the main TV stations in the country.
After almost 20 months of management, I reaffirm my convictions before a result that makes us proud, especially with the public that puts us daily in fourth TV Cultura By The Winners 72
The Winners Prime Leaders Magazine 33 audience place and, quite often, in the third position. From the beginning, I made a point that TV Cultura, just like the other broadcasters from FPA (Fundação
Padre Anchieta) – Radio Cultura FM and Cultura Brasil, TV Rá Tim Bum, TV Univesp and TV Educação – were sustained by three pillars: culture, education and information. I didn't relinquish, as well, my team of professionals with experience in radio and television.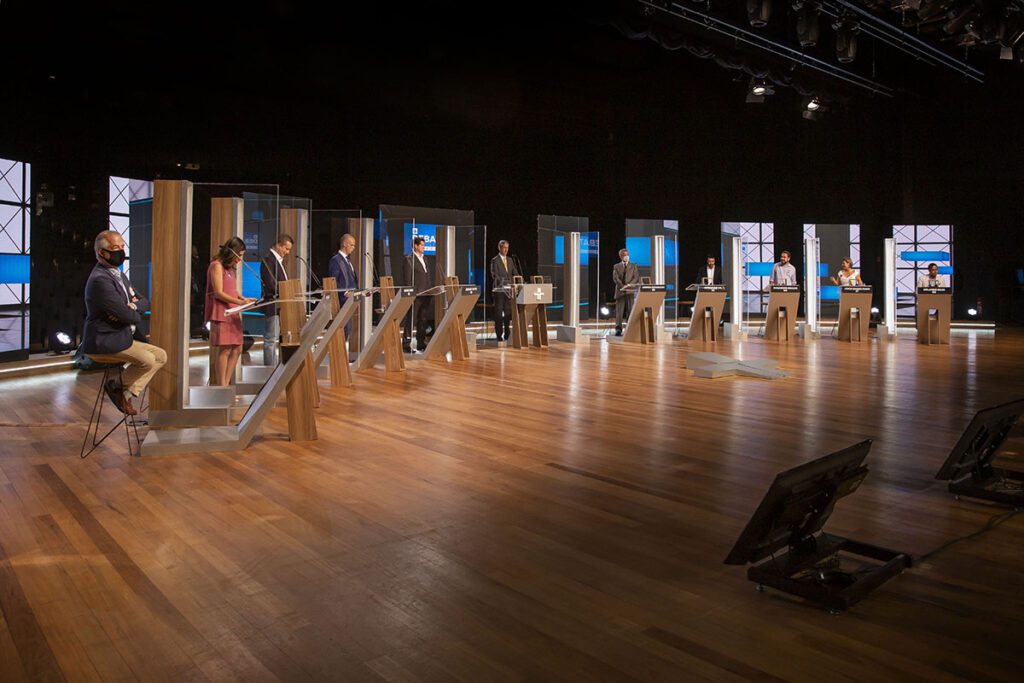 In conjunction with vice president, Carlito Camargo, the entire direction, collaborators and advisors, we reformulated the program schedule and put on air a quality programming, more attractive, modern and focused on new technologies.
Our presence in the digital world was extended, andthis has enabled Cultura to be on all screens. On Youtube
we conquered millions of subscribers, and on Twitter our presence was constant in global trending topics.
Furthermore, podcasts were released, partnerships with streaming services were closed, such as UOL, Amazon Prime Video, Netflix, Discovery, TV Brics from Russia, and the most important Chinese TV, China Central Television. In addition, the finals of "Prelúdio", our classical music competition program, was transmitted in 4k.
We also promoted an infinity of digital events from "Quintal da Cultura", "Talentos", "Cultura Livre", and other programs, providing fun, information and entertainment during social isolation times.
TV Cultura's programming gave journalism even more space. "Jornal da Tarde" was launched, duringlunchtime, and changes were made in "Roda Viva", one of the most revered programs in Brazilian television and
social media.
After 14 years, Cultura revived its sport programming and started transmitting soccer, volleyball and other modalities championships again. Additionally, a new program was released, "Revista do Esporte", in prime time. TV Cultura became pioneer in accessibility production, with the opening of Accessibility Core"Flicts". Our programming is one of the most inclusive inopen television.
The Radios Cultura FM and Brasil (AM) gained new programs as well, "Oito em Ponto" with Sergei Cobra, for example,had an audience increase and aligned the schedule with the TV, once it started
transmitting our journal "Jornal da Cultura" and "Roda Viva" to the listeners.
At the beginning of the pandemic, when schools were closed, we created an Educational TV, "TV Educação", in partnership with the Secretary of Education from São Paulo State Government. Today, almost 100 million Brazilians have access to the content of this channel, just like Univesp TV, that devotes a good part of it's programming to the students that are away from the classrooms.
In just over a year, Cultura advanced through Brazil. In open television, there are currently 208 own channels in the State of São Paulo and Federal District, 154 affiliated broadcasters in Brazil, with the potential of reaching 180 million Brazilians. In payed television, there are over 16 million subscribers. We also started broadcasting again via satellite and we continue going towards the expansion of our signal to 100% of the counties in the State of São Paulo. Especially since March, the year of 2020 presented us with great challenges, but also raised us to new flights.
With the pandemic of the coronavirus, the program schedule was adapted, intensifying our journalism and investing in technology and new forms of communication.
Even remotely, an exceptional documental series about the 70 years of Brazilian television was produced,
"Os Campeões da Audiência", with the participation of biggest names on TV history; with Jarbas Homem de Mello, the program "Talentos" was debuted, where many highlights of the musical theater were revealed, having as judges artists like Claudia Raia, Miguel Falabella, Thiago Abravanel, José Possi e Marisa Orth; the "Grande Prêmio do Cinema Brasileiro" was broadcasted on TV Cultura; and still, countless musical programs and new documentaries were produced.
Surprised by the fact that these year's election could practically be an election without debates, which would create a gap in the country's democratic process, as a public television we reached the conclusion that it was our mission to promote a debate with the candidates for mayor of São Paulo. Thus, on November 12th, the network held the event at Memorial da América Latina, transmitting it live on TV, radios and social medias.
With great pride, since April of this year, we started managing "Jazz Sinfônica Brasil", one of the main orchestras in the country that recently returned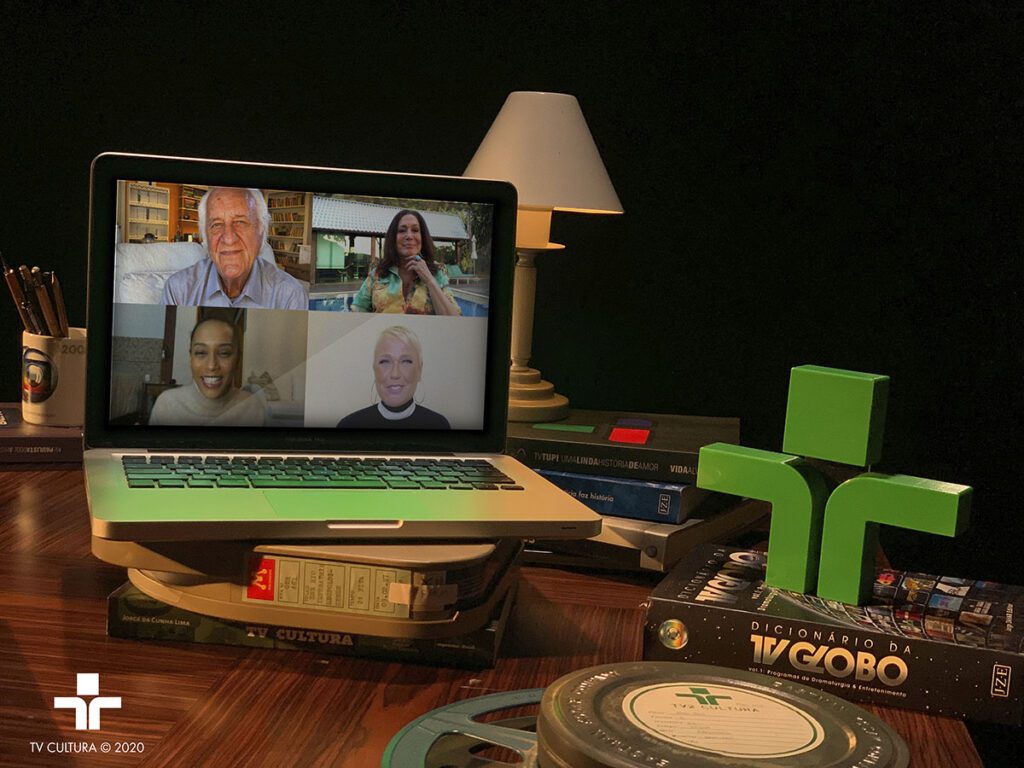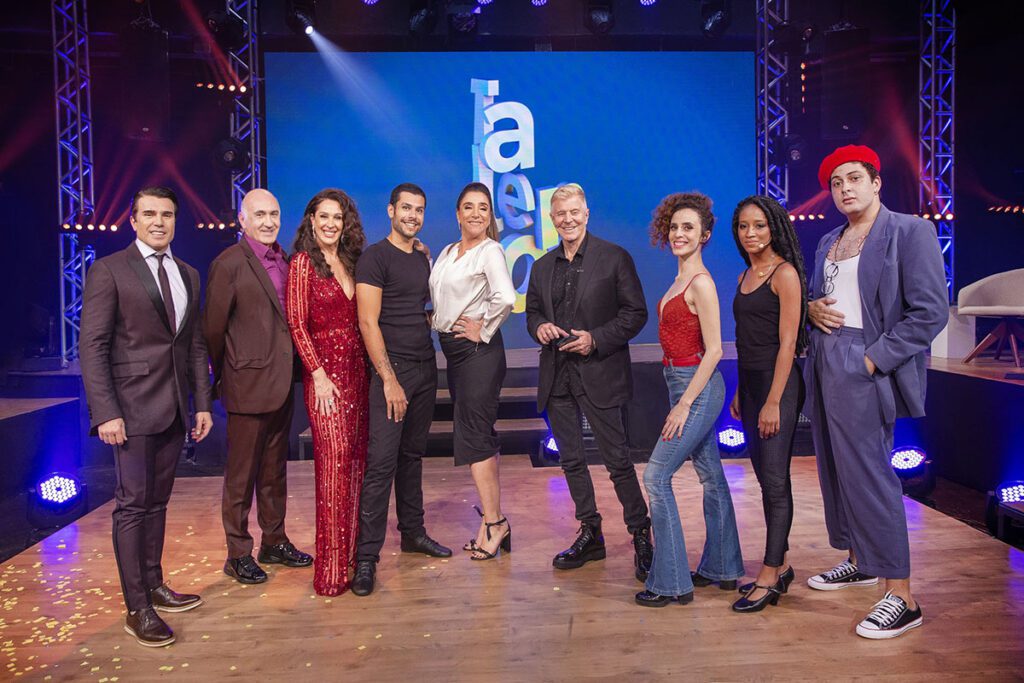 performing at Sala São Paulo in concerts with important names of Brazilian popular music.
When taking a stock so far, I recognize that we must be in the right path. The next year promises to be of many other challenges and work ahead, and also good news for those who follow TV Cultura and the other networks of the Foundation. In advance, I can say that we will have countless premieres, investment in journalism and
numerous sports programming.
Our biggest mission is contributing to the critical formation of our public, through a diverse, attractive and reflective schedule. I am immensely pleased to be ahead of what is considered, according to a research released by the BBC of London, one of the most admired and respected public broadcasters in the country and in the world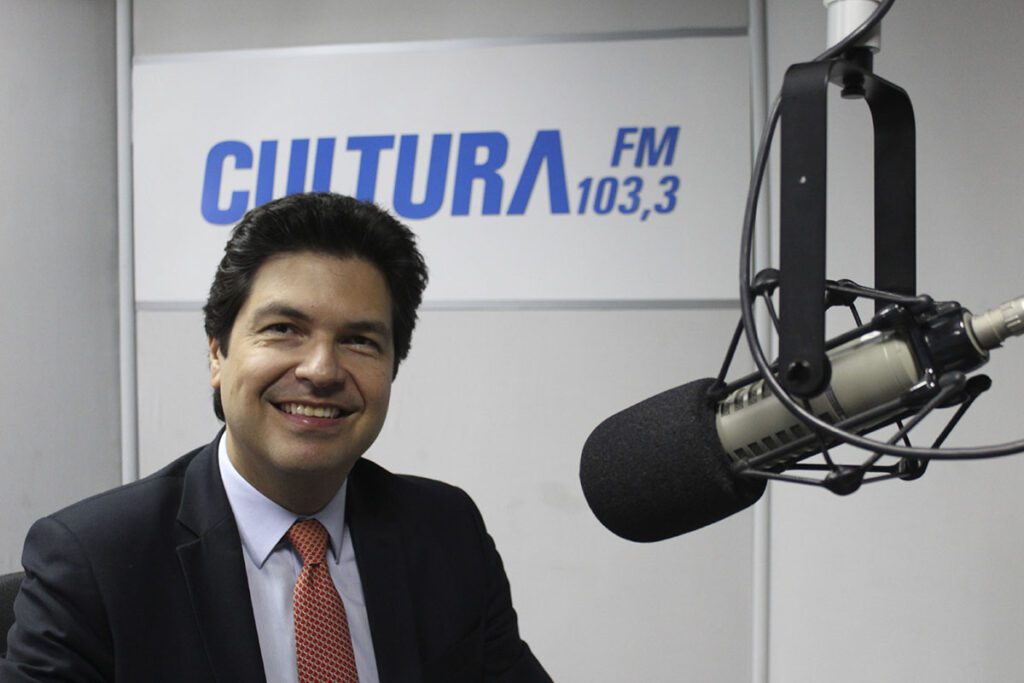 A 100% accessible TV
In December 2019, TV Cultura took an important step towards 100% accessible programming. The network opened the Accessibility Core that received the name "FLICTS", in a tribute to the writer Ziraldo, author of the namesake book that completed 50 years.
The Accessibility Core consists of three recording studios for Libras, two ProTools with voice over booths for audio description and, for the closed captions production, two Via Voice cabins and a stenotype machine. "When
it comes to accessibility, in Brazil and in the world, the content of the speeches adopted by many is granting benefits. However, TV Cultura faces the issue with the weight and the importance that it truly has: accessibility is a right", emphasizes President José Roberto Maluf.
Formed by 51 members, the Core implemented a new methodology, also pioneer in Brazil, in which besides listening interpreters, the deaf also perform the interpretation of recorded programs. The own production of resources, as well as the current management's focus on improving and expanding the accessible schedule programming, allow the theme to be thought from the conception of the programs.
Considered pioneer in own accessibility production, Cultura currently has closed caption in its programming 24 hours a day, Libras (Brazilian Language of Signs)
interpretation 28 hours a week, and 23 weekly hours of audio description (AD) – far exceeding the requirements
established by Anatel.
Aside from attending the internal demand of TV Cultura, TV Câmara SP, Univesp TV and TV Educação, the Core still offers accessibility services to other TV networks, production companies and corporations.