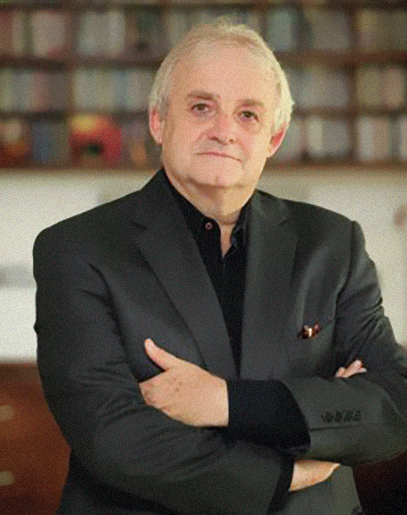 Athenians and Spartans did not get along. The former considered the latter to be brutes, while the latter saw their countrymen as arrogant. When, however, Darius invaded Thrace, they came together as one. Later, the Persian empire would do the same: in the face of Alexander's advance, Babylonians and Egyptians, who didn't exactly love each other, fought shoulder to shoulder. The moral of the story is: if prejudice is a disease, fear can be a good medicine.
Today we are fighting another war. On one side is the planet, on the other an enemy, Covid-19, much smaller, but more devastating than the troops of Dario and Alexander. As in antiquity, we march side and side. And afraid. As before, it is a good time to reflect. In the pandemic's current stage, there is still much uncertainty ahead. We read the news, we make projections and we wash our hands (at least not with Pilate's intentions). All of that is necessary, but these are intuitive reactions.
We can go further in this war, we can take advantage of the situation to change paradigms. Our brain is a habit machine
There is no doubt the world will be different after the pandemic. Nature itself is in charge of pointing it out: deforestation ebbs, blue reappears in the skies of Wuhan. NASA satellite images have shown levels of pollution decreasing over China, with the coronavirus outbreak causing an economic slowdown.
And after years, the water in Venice's canals is clear. With lower carbon emissions, we see a planet that only existed in the imagination of environmentalists. Will it be a brief interlude or the beginning of a responsible slowdown? The debate is just beginning.
Perhaps governments and corporations will also agree on the benefits of home office, lowering their expenditures in expensive buildings and structures, and giving the public and private employee the option of managing their own productivity. Thus, we will have a relief in public transportation and a gain in mobility.
Seeing emptier (and environmentally friendlier) cities seemed to be restricted to the world of dystopias. Now, one can just look out the window
A while ago, these would have been futile words but now not so much. There is a real possibility that there will be a decrease in deaths, forced migrations and that something will be done for the health of vulnerable populations. The time is right to observe what is being done and where resources can be obtained for global co-working.
The European Union, by the way, offers us a good example. One of its projects, Enrich, aims to stimulate development projects beyond the borders of the Old World. The Greeks and Persians of centuries ago already taught us: the more we fight amongst ourselves, the more fragile we become.
https://bit.ly/2X5KCqZ
The organisation, that brings together countries such as Luxembourg, Germany, Portugal, Belgium, Hungary, Austria, Spain and Turkey, seeks to facilitate communication and streamline scientific research, innovation and business projects. Its various programs provide technological support and resources for projects in areas such as urbanisation, the environment, education and energy. It is an exchange of knowledge and practices with partnerships in Brazil and other Latin American countries.
This spirit of cooperation, once seen as extravagant and unadvisable, must now expand and become a trend. The state of exception in which we live points to this.
A look within
So far we have discussed changes that affect the natural scenario and institutions. Beyond them, however, interior changes are within reach. In quarantine there is no news, no heated debates from relatives on social networks, no presidential bravado and no Netflix marathon that can keep us away from ourselves for so long. Everything invites us to examine our consciences. So let's do it. Let us think about values, behaviours and purposes that can lead us to a more
meaningful way of life.
Life is made of time and now we don't have the excuse of not having it anymore. An abundance of seconds, minutes and hours challenges us to let go of distractions, to look inside and to get inspired. We can, for example, suffer the contagion of the gentle actions that have occurred since the outbreak began.
I mean gestures like that of the Italians who sang at the window to relieve their neighbours' discomfort https://www.youtube.com/watch?v=BSWYSww-RlY or the Spaniards who played bingo on the balcony as a distraction
https://twitter.com/i/status/1239164977052819459 or even the Brazilians who applauded in recognition of their healthcare professionals. These initiatives soon spread around the world. Museums and orchestras have opened their collections so that confined people can get to know them virtually.
https://www.mentalfloss.com/article/75809/12-world-class-museums-you-can-visit-online
https://onlineorchestra.com/
https://www.digitalconcerthall.com/en/home
https://nyphil.org/playson
https://www.accuradio.com/
Schools have been offering courses, streaming services have been making content available for free and storytellers have been performing online to help parents deal with children's concerns.
The fact that people spoke out through music and stories might not be a coincidence. The arts magnify the imagination, they help us deal with emotions and take the mind to new horizons. And, as in the cases above, they can also open our hearts to diversity and empathy.
We are increasingly observing the importance of culture in our lives, whether in normal times or in times of challenge like these. The lyrics of the European Union anthem (the last movement of Beethoven's ninth symphony), taken from Schiller's poem "Ode to Joy", bring us the vision of peoples linked by fraternity. It is a feeling that inspires the European ideals of freedom, peace and solidarity, exactly what we need today. Fortunately, that aspiration never disappeared.
On the contrary, it was passed down from generation to generation, as you can see in this Beatles song: "When you've seen beyond yourself, then you may find peace of mind is waiting there. And the time will come when you see we're all one, and life flows on within you and without you".
http://www.listube.com/Artist/The%20Beatles/
The path is clear. We need to look beyond ourselves
The well-being of the population, the quality of sanitation, food, education and culture must be everyone's commitment. A health catastrophe made us work, for the first time, as an organism. Let us take the opportunity to look at those next to us lacking in basic needs. Solidarity is better for those who exercise it than for those who receive it. Transition times lead to concrete changes.
Therefore, it is time to review concepts, just as the Greeks and Persians of the (irony alert) Persian Wars did centuries ago. Attachment to material goods, consumerism, anxious excitement and abuse of nature have not been of much help. Why not try another way?
Covid-19 is just the first in a series of viruses that might come to visit us. The circulation of modern life is likely to open the door for others. In fact, this virus itself can mutate and become more aggressive if not tackled globally.
From now on, an Upper East Side resident will not be a hundred percent at peace while the inhabitant of a
Burkina Faso village is under threat of contamination. We are learning about interdependence by force. No matter. Constrained altruism is better than open indifference.
To conclude, a phrase by the Italian writer (Florentine at the time) Giovanni Boccaccio: "Having compassion for those who suffer is a quality that all human beings should have, especially those who once needed comfort and found it in the help of others." Boccaccio wrote his "Decameron" between 1348 and 1353. The book brings together one hundred tales narrated by seven girls and three boys who took shelter in a house outside Florence to escape the Black Death.
In ten nights, its characters found solace in joy, art, communion and sensitivity. When the plague ebbed, civilisation entered a period of transformation that is still admired by us today. It was called the Renaissance.