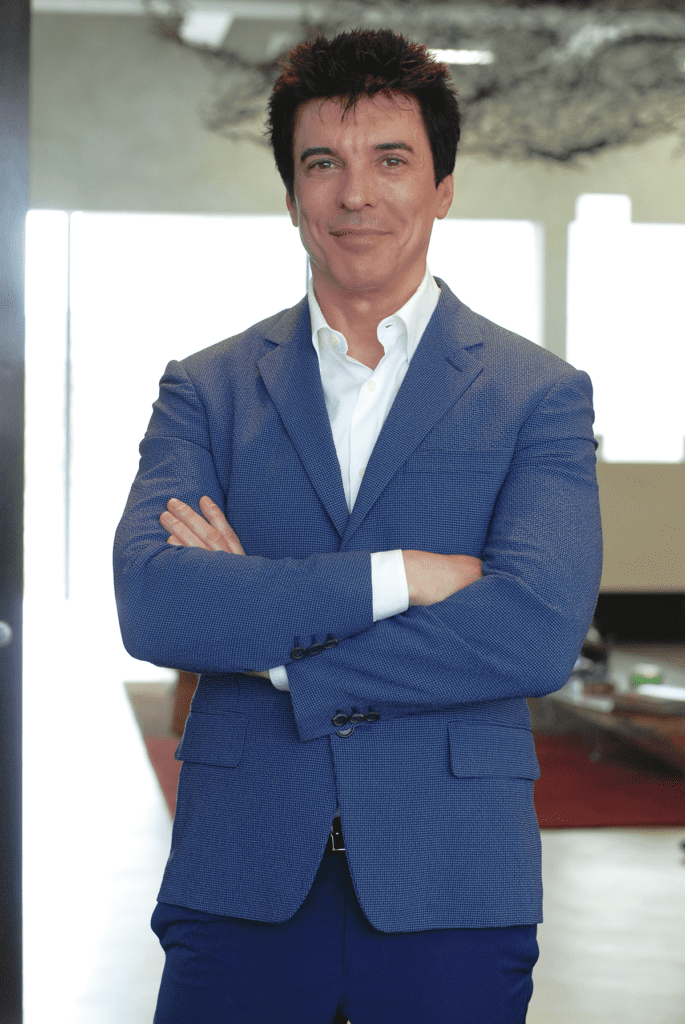 Since colonial times, Brazil deals with the shadow of public management inefficiency Political and personal interests surpassing collective interests, corruption and incompetence are factors that contributed to the bad reputation that dwells not only in popular conscience, but at the bosom of public management. To alter this perception, new technologies and tools are transforming concepts and reality of many Brazilian cities proving that an efficient public management is in fact possible.
Bad evaluation of public service is not an exclusively Brazilian case study. Many researches show that even high-ranking countries on development indexes such as Sweden and Norway, who have multiple benefits as taxpayers see public services with some mistrust. Public servers here however have been elevated to a much worse status, almost folklore. This points to the person who is always late for work, punches in, works unchecked without any supervision and gives society no satisfaction as to his/her productivity.
According to data from the Brazilian State Atlas (a branch of the Institute for Applied Economic Research (Ipea)) Brazil had 11,5 million public servants in 2017, not counting State companies. More than half of this sum is concentrated in counties. Surely the majority of servants are people looking out for public wellbeing.
However, the lack of diligence and oversight on what is being produced opens for interpretation and mistrust. A debate regarding an Administrative Reform is being held in Brasilia as we speak and should be presented soon to the National Congress. The more interesting feature in this Constitutional Amendment Project (PEC) from a productivity standpoint is the end of promotions based on time of service. This point will make performance evaluation mandatory. This is a first step towards meritbased management and an important contribution to increase productivity.
The search for mechanisms to control and monitor server's activities was always met with resistance. First and foremost, by servers themselves. Many feel threatened by the prospect of having their productivity measured. What begins as a concern rapidly turns to in satisfaction and threats to go on strike. This becomes every public manager's nightmare, as it hinders all positive initiatives.
Managers pointed out another hurdle in the form of lack of administrative resources to hire solutions capable of managing server's activities, especially in smaller counties. As a paradox, the largest cost administrations have is payroll, which are on the rise, but could be reduced if management and control systems were available.
Despite the given barriers, the road to public service efficiency through modernization is deemed inevitable. Based heavily on disruptive new technological concepts such as Internet of Things (IoT) and Internet of Services, a more professional management will catch up with public services sooner or later.
The age of 4.0 Services
Services 4.0 are happening right now in the wake of the revolution embraced by 4.0 Industry. Before we get to that, it's important to remember the story behind the evolution of work models. The first industrial revolution was shaped by the adoption of steam run machinery in the late 1700's. The second revolution was marked by the adoption of electricity and heavy machinery for production in the late 1800's. By the end of the 1960's, the third revolution came to pass with industrial automation and processes.
The fourth revolution, or 4.0 Industry is a wave that brings innovative tools to all sectors and activities, and will change the way we do business, manufacture, offer services our generate value. 4.0 Services is a collective term used for technologies and concepts in service and backup companies, based on new disruptive technological concepts.
Examples such as blockchain, big data, Internet of Things (IoT), artificial intelligence, analytics, machine learning, business intelligence and cloud computing. Internet of Things (IoT) and big data for instance are already used to measure processes in real time. The way in which a simple index is monitored today will be transformed by a 4.0 concept.
The first step for this new era is for managers to get onboard the digital transformation train once and for all. Contrary to popular belief, this will be mandatory for any leader, indifferent whether he´ll be in the private or public sector. 
Public management in the 4.0 age
Modernization in the 4.0 age ensures that the public gears become more efficient and citizens and servers alike become ever more responsible. It presents us with a new path to communication, survey and guidance. It gives us tollgates and evaluations in real time on public service performance.
This is key for responsible management. Many around the world already work with the concept that modernizing is not just transforming paper into electronic data, adopting biometrics or having a better digital infrastructure. It's much more than that. These improvements are considered mandatory and don't bring any intelligence into the process.
Modernization of public management needs to reach a whole new level. It needs to evolve to a new era. An era of change in concepts, control, efficiency and public management know-how.
São Paulo based company Eicon is a market leader in public management solutions and is a pioneer in the development of management systems focused on improving public services not only for administrators, but for citizens in general. Eicon was one of the first companies convert the public fiscal process into digital, in the form of the first 100% electronic invoice. The bet today is focused on a new concept of intelligent management.
The company's solutions monitor the whole process of customer service, besides keeping the necessary Backoffice records and integrating systems and databases. This allows for proper evaluation and decision making through alerts and flags, turning this into effective actions, thus improving citizen / administration relations.
"Thus far, relations between public entities and citizens is a one-way street. The population is given a service and has no way to directly evaluate the quality of it. What we offer is the opportunity for public management to include citizens' feedbacks into the management process. Each part of the customer service process is monitored and will be evaluated by the customer. On the other side, with flags and alerts, we can alter citizen's posture towards public services, by understanding their responsibility throughout the process" states Eicon's CEO Luiz Alberto Rodrigues.
Eicon's solutions allow citizens to interact and evaluate each step of the process and professionals that tended to them, without interference of external agents. This is done through Apps developed especially for each application: healthcare, education, maintenance, invoice emission, amongst others. Requesting services is another feature. "The process is impersonal, thus eliminating subjective factors" claims Rodrigues. 
Concepts exclusive to the private sector such as productivity, control, modernization, accountability, meritocracy and impersonal posture are now in place in the day-to-day affairs of many Brazilian counties. The population improves its quality of life by gaining a managerial glance, leading to more efficiency and better service.
The intelligent systems developed by Eicon allows managers to play on simultaneous outlets. The company offers a wide array of products focused on increasing public service's efficiency and productivity. With this, the goal is to improve the populations' quality of life by building the ideal of social justice that should guide public management.
Eicon's solutions organize and monitor services through three fundamental pillars of business administration: Tributary, administrative and social. The company developed GissOnline as its first income management platform and is present in all county's tax processes, controlling the process from invoice emission to following up on and charging late clients. Eicon developed a tool in the administrative sphere that controls and monitors several public services.
Such examples are oversight of constructions, conservation and maintenance request of public spaces, management of municipal parking spaces amongst others. With this platform you can register requests, classify them and distribute them to those responsible to execute that request.
The tool is formed by many apps that work together on smartphones, tablets and desktops, and aims to solve problems in public management by bringing citizens and government closer. It follows services throughout all steps, flows and deadlines until it is finished, allowing for quality in the service and avoiding wasted resources. 
For the third and final pillar, the company developed platforms which tackle running complex customer service processes, as well as health and education management, focusing on guaranteeing better administration and quality for citizens in general.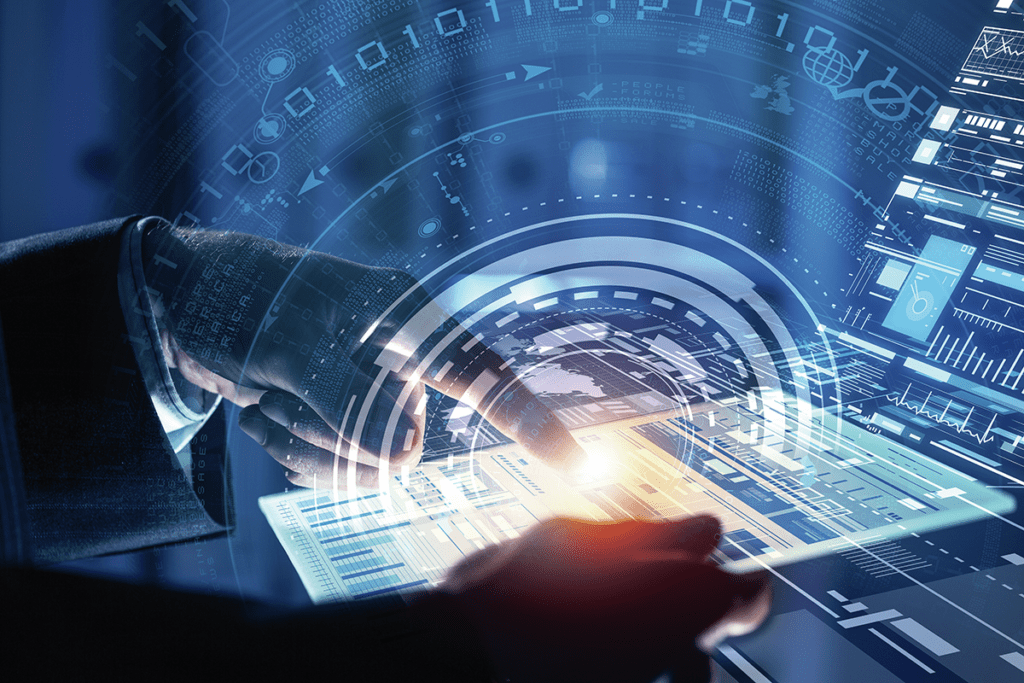 Healthcare like you've never seen it
Public healthcare is one of the great challenges for any administration. Eicon developed Siss with the intent of improving manager's conditions and giving people a better quality of life. It is a self-managing solution for public healthcare which offers management all the tools necessary to evolve by organizing, increasing productivity and cutting costs still maintaining the operation solid.
All of this whilst maintaining a human touch, without the need of further investment to the existing structure. The solution grants the manager the necessary information to make assertive and surehanded decisions. Its intelligence maps the whole network, including basic, specialized, hospital and ER units, presenting information regarding the true needs of each location.
The takeaway is a detailed analysis presenting the number of units, their location, number of users separated by sex and age, available structure and staff, amongst other important data. Having this tool, public management can measure and monitor the activities carried out by each employee.
The solution restructures the operation, standardizing processes, pre-defining stages and distributing activities in a technical and impersonal way. The information generated offers the manager the necessary resources to measure performance, make eventual changes and hold the server responsible for all activities performed, ensuring the success of the services.
By organizing processes, Siss offers the population more slots for appointments and a more humane treatment. It also gives citizens an App allowing them to schedule appointments, register family members and gives them access to their medical history without leaving home.
It also allows them to evaluate their treatment at that unit and at the hands of a given doctor. The citizen can also be alerted of upcoming appointments through the App, thus avoiding no-shows. The same mechanism alerts them of health campaigns. 
Guarulhos: the experiment that's working out
Guarulhos, located around greater São Paulo, adopted Siss in August last year, installing reception and scheduling functionalities in the counties' all 69 Basic Health Units (UBSs). From January onward, the system also incorporated all eight Emergency Room Units (UPAs).
Since its launch, 21 thousand appointments were set by the App, which has already been downloaded by 54 thousand people. For mayor Gustavo Henric Costa, better known as Guti, this solution is not only changing healthcare management, but also the population's perception regarding the quality of the service.
"Healthcare, alongside security, has always been a major concern for Guarulhos residents. Since the adoption of Siss, we've perceived a good acceptance by the population to the new system. We're sure that the more appointments we have via the system, the better our customer service will be, and Guarulhos will stand out as a positive reference for public healthcare", stated the mayor.
Besides Guarulhos, Siss is also active in the counties of Barueri, Valinhos and Santo André, all within the state of São Paulo, as well as the county of Guaíba, which is in Rio Grande do Sul.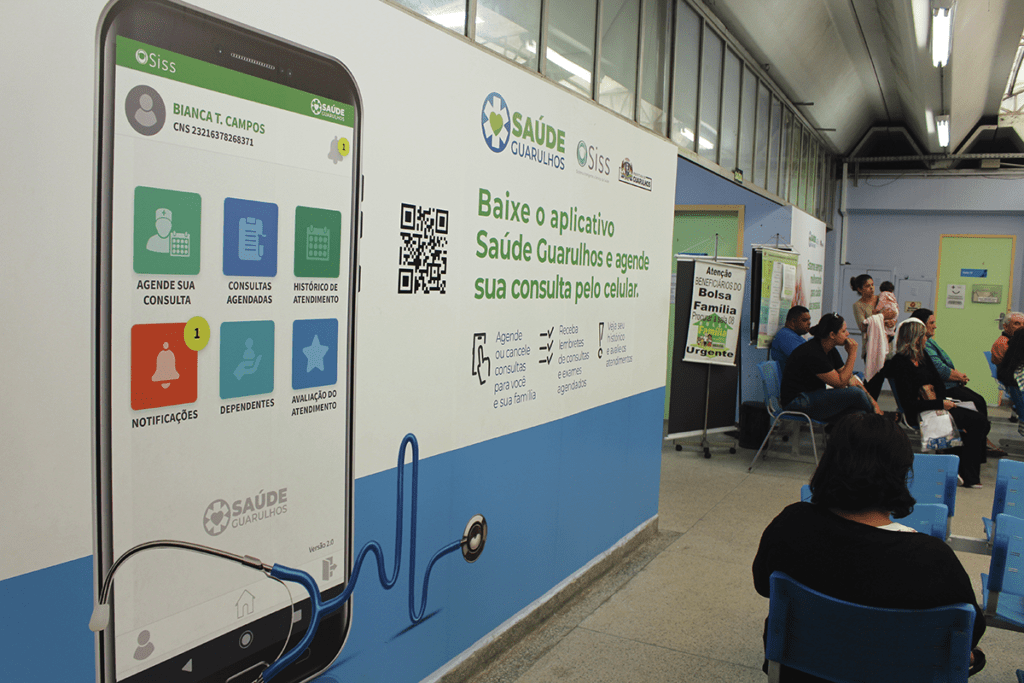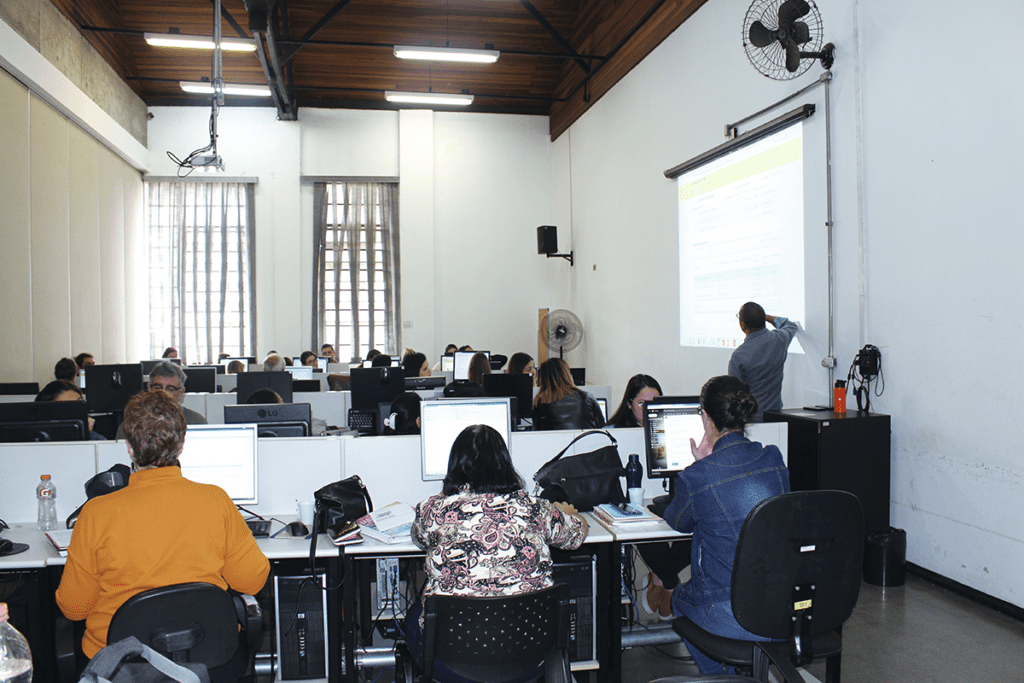 A new paradigm for public education
Just as important as healthcare, education management has been deemed a great challenge for public management. A high-quality school needs to prepare citizens with quality tools to face the world, with a critical sense and a humane education, shared daily amongst teachers and guardians.
The platform Gier was developed by Eicon to assist managers by offering the necessary knowledge to change the face of public education. With the tool you can keep up with the local infrastructure and know who the students are, besides collecting data on every schooling unit.
It can control and manage all schooling processes and steps, from lunch supplies inventories to educational management, which is shared by App with parents and guardians, students and teachers. In a very easy and simple fashion, Geir encourages teachers, students and parents to participate actively in the educational model.
The solution presents an automatic text messaging service that alerts and informs parents and guardians about meetings, grades, absences, tests, projects and other matters. This reinforces family participation, encouraging them to follow up on student's development.
Aracaju: education in a new era
State capital Sergipe is one of Brazilian cities to employ Geir to manage its education network. Aracaju town hall began in 2017 the online enrollment to the county's network, and in 2020 it broadens the use of digital tools all throughout management in the educational process.
Besides the online enrollment, the system allows parents and the school board to keep track of each student's information, making it more practical evaluate openings in schools, enrolling into a school and following attendance and grades. According to Maria Cecília Leite, education secretary of Aracaju, the goal is to achieve a more humane and participative education management and school life.
"Since 2017 when we took over with enrollments ongoing, we realized how un-humane the process was. We worked on it and today we have a system for the whole network, not only enrollment. It's an academic system to manage the network, keeping with the proposal for a smart city, school enrollment being but one component", claims the secretary.
Five schools in 2020 are taking part of the pilot project. Tablets will be given to teachers, and with this equipment they will conduct all of school management. Besides this, report cards, school events and vaccine calendar, just as a few examples, will be sent by text message to parents.
The information will also be readily available on an App. "It's technology aiding education", the secretary states.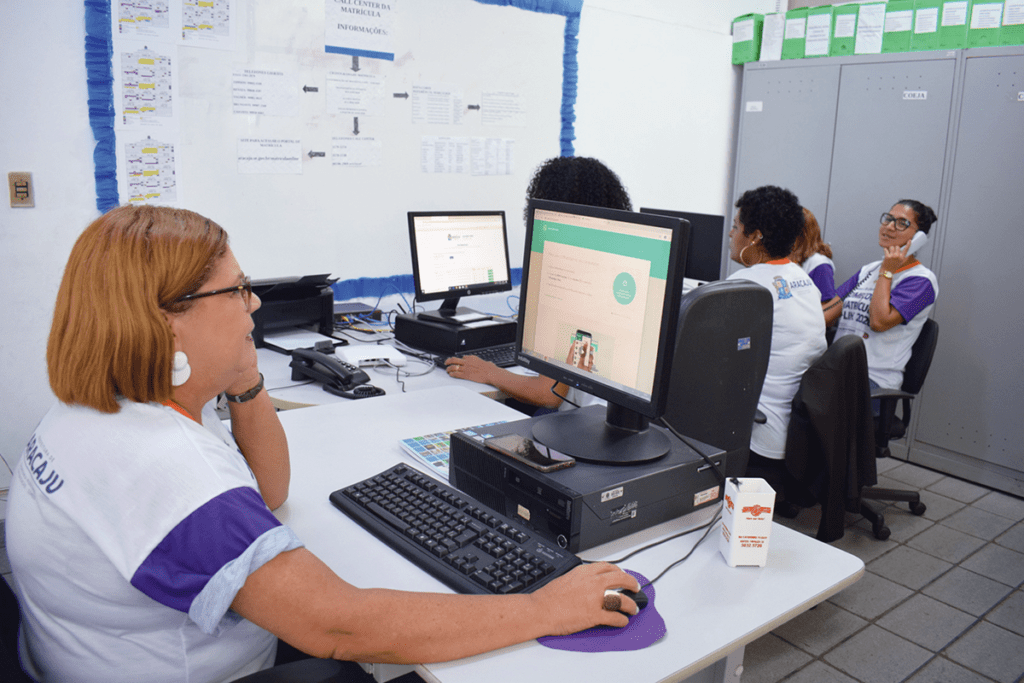 SISS FUNCTIONS AND HIGHLIGHTS
With the Siss solution for healthcare, managers can:
• Identify and understand infrastructure, personnel and availability shortcomings.
• Relocate doctors and other personnel according to specific needs of each unit.
• Transfer supplies and equipment amongst units to offer a better service according to local demands.
• Guide servers to carry out their activities following strict criteria of quality and efficiency standards.
• Optimize the patient's journey within the healthcare system.
• Allows for the adoption of a clear and transparent meritocratic policy.
• Survey and alert servers in case of late or unfinished tasks.
Focusing on citizens using the healthcare system, Siss does the following:
• Register user data without having to go to a healthcare unit.
• Directs users to the closest unit to their homes for appointments (organization by territory).
• Accesses appointment history and future appointments.
• Reminders of set appointments and notifications for vaccine campaigns, preventive actions and others.
• Relative association (users are able to associate children, wife, husband and others to their account).
• To evaluate their treatment at that unit and at the hands of a given doctor
• Register suggestions, doubts or complaints.
GIER FUNCTIONS AND HIGHLIGHTS
IDEB standard
The system meets all standards determined by the Education Ministry, Education Secretaries and is in accordance to Federal, State and County laws.
Enrollment time
The school's enrollment is made online, providing information on the student as well as his/her social and economic context. This information will help to define the most appropriate class suited for the profile and will permit to keep up with their track record.
Greater value for teachers
By implanting performance evaluation of teachers and staff, you prepare the groundwork for solid policies to give professionals greater value.
Biometric access
The use of any equipment or supply within the school is controlled automatically by biometric identification. All information inserted can be tracked and traced back to their perpetrators, avoiding any kind of fraud or improper access to the system.
Gier modernizes and brings advantages to education management, such as:
• Monitors, controls and evaluates supply usage with transparency.
• Public resource use is verified and audited by biometric controls.
• Traced information making it easy to identify any resource going amiss.
• It foresees lack of materials in schooling units, suggesting countermeasures to avoid ruptures.
• Optimizes the teacher's time with online inputs.
• Online track record of teacher's workplans.
• Structure for online receipt of launches.
• Online control of lunches prepared and distributed.
• Mapping the infrastructure and controlling the use of supplies.
• Managerial situation room, with consolidated data for decision making.
• Follow up of all educational indicators using Apps.