Solinftec's success story began in 2007, when a group of seven engineers from Cuba, for a technological exchange program, decided to settle in Brazil to create technology solutions for agriculture. The team was led by Britaldo Hernandez, who later became – and now serves as – CEO of the company. The city chosen for this endeavor, and which remains the company's headquarters, was Araçatuba, in the interior of São Paulo, the center of the sugarcane industry in Brazil. Thus was born Solinftec, which today is the leader of the technology sector for agribusiness in Brazil, where it monitors more than 80% of all sugarcane planted in the country, serves nine of the ten largest producers and grains, gains ground in perennial and citrus crops, and has just entered the eucalyptus segment. After finding success in the national market, Solinftec made the decision to expand its borders, setting its sights on grow crop operations in the United State. In 2018, the company set foot in the USA, later establishing its headquarters in West Lafayette, Indiana, in partnership with Purdue University. Additionally, Solinftec opened an office in Cali, Columbia that acts as a hub for Latin America, where the company operates in six countries. In total, the company now operates in more than eleven countries.
AgFunder Award
In March 2019, Solinftec was the first company to bring the AgFunder Award to Brazil, which is considered the "Oscars of AgTech," as the most innovative international startup in the Farm Tech category, solidifying its global leadership position in the sector. Announced in San Francisco, USA, the AgFunder Innovation Awards, recognizes entrepreneurs who drive the agricultural technology industry worldwide.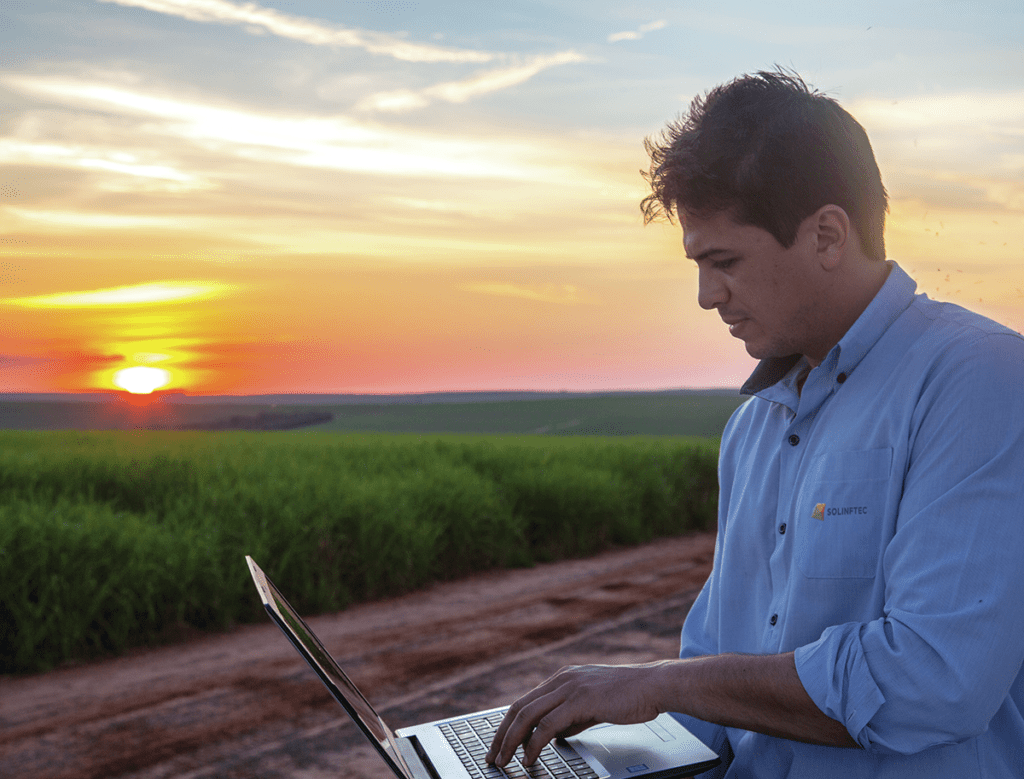 Innovative technology for agribusiness
A global leader in SaaS (software as a service) for agribusiness, Solinftec develops, at its headquarters in Araçatuba, SP and West Lafayette, Indiana, USA, digital agriculture solutions that provide real-time insights and allow farmers to make decisions at the right time, with increased planting efficiency and reduced environmental impact. Sugarcane, cotton, rice, soybeans, coffee, wheat, corn, oranges and eucalyptus are the crops and grains currently being managed with Solinftec's solutions. The result is accelerated growth in the field, sustainability and proven results. Across the globe, Solinftec works in partnership with a diverse group of producers, designing customized solutions for their needs which include planting, spraying, logistics, equipment optimization and climate monitoring, among others.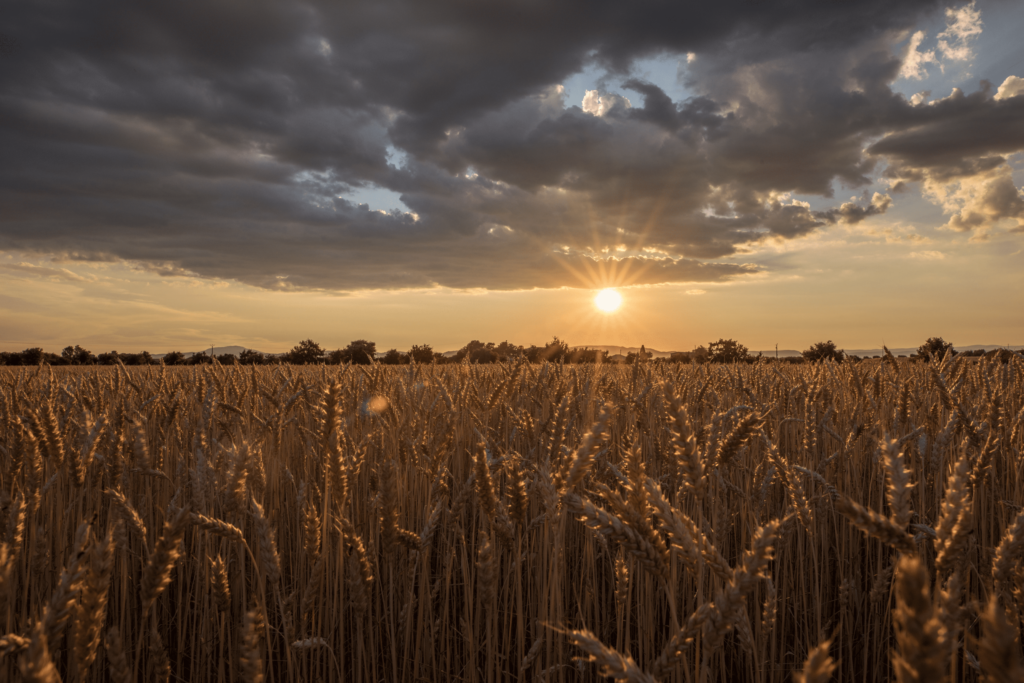 International Certification in Sustainability
An integral part of Solinftec's expansion movement was the achievement of the International Certification of Sustainability and Environmental Responsibility granted by the renowned Dutch company Control Union in March 2020. Altogether, in the last five years, more than 680 thousand tons of CO2 have been avoided as a result of the use of Solinftec's technologies. This reduction in CO2 is enough to neutralize the operation of the RIO – SP overhead bridge for one year. It would also be equivalent to planting more than 30 million trees or electrifying more than 700 thousand cars / year (more than the annual total produced by Tesla).
Technological partnerships
Building partnerships with leading suppliers is one of Solinftec's trademarks. In the first quarter of 2021, the company announced three new partnerships, with leading international brands in services for precision agriculture. The partnership with IBM brought Solinftec local weather data and forecasts from The Weather Company, which allow for climate monitoring insights that, combined with its sophisticated algorithms and artificial intelligence, provide real[1]time decision-making solutions for agriculture. With AGCO Corporation, a leader in the design, manufacture and distribution of agricultural machinery and solutions, AGCO machines will be "Solinftec Ready" and ready to be fully integrated for use, primarily by agricultural cooperatives in North America. The technical and commercial partnership with Planet, operator of the largest commercial fleet of Earth observation satellites in existence, will provide Planet's daily satellite images and data to compose, with greater precision, the agricultural decisions provided by Solinftec's Artificial Intelligence for its customers.
Conquering investors
In 2017, the company attracted funds from TPG ART-Alternative & Renewable Technologies, one of the largest private equity funds in the United States, an investor in leading and disruptive companies. In February 2020, Solinftec's leadership position was reinforced with the when it raised R $ 80 million in CRA-Agribusiness Receivables Certificate, structured and led by Itaú BBA and Gaia Securitizadora. In the same period, February 2020, Solinftec announced its Series B with a round of US $ 40 million, led by Unbox Capital, an investment company, which has Magazine Luiza's controlling shareholders as anchor investors (BVMF: MGLU3). "We experienced firsthand the digital transformation of the retail sector in Brazil, which is why we strongly believe in technology as a disruptive force. We are very happy with our partnership at Solinftec, a company that is leading the digital transformation of agriculture", comments Luiza Helena Trajano, Chairman of the Board of Magazine Luiza.