From São Paulo, born in the capital of the richest state in Brazil, the Hungarian immigrants' son has built his history and a legacy in the world of the Brazilian and international advertising. Having graduated in Business Administration at Mackenzie Presbyterian University, he left the family business to pursue his own path in 1981, when he began his career in the advertising market as a partner in an advertising agency. He was the chairman of the Newcomm Group, founded by him in 1998, which became one of the major holdings in the sector, controlling the agencies Y&R, Grey Brasil, Wunderman, VML and RedFuse, in addition to the company Ação Premedia e Tecnologia. In 2004, he began his career as the host of the reality show O Aprendiz (The Apprentice) and became nationally famous for publicly selecting young people whose objective was to learn in the companies of his Group. After over 30 years in the advertising market, which includes 16 years as a leader, Justus left his daily activities in the industry and headed off in search of new challenges, as he is known for. Today, heading new businesses in different sectors – including the financial market -, he plays the role of a strategist, which has greatly contributed to the growth of his companies and his clients.
In this exclusive interview, he talks not only about the new phase, but also about his knowledge about the financial market and Brazil. Check it out!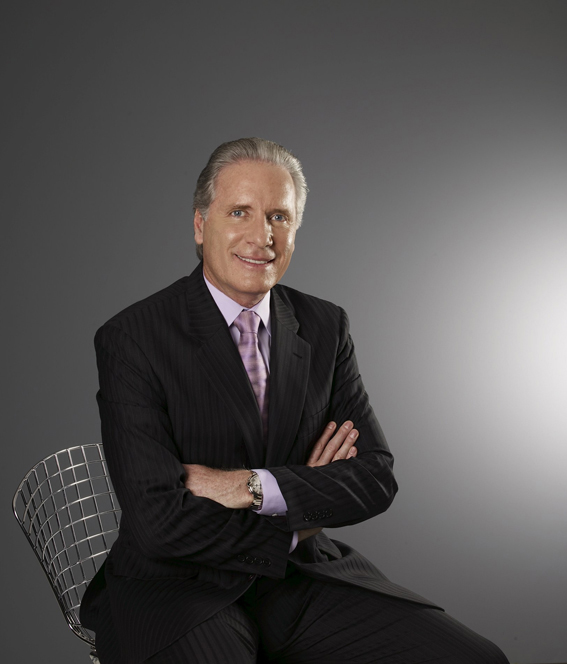 The Winners – Some people are surprised by your migration to the financial market. In fact, you have been working with some financial companies since 2017. What changed in your life, in your career, after 36 successful years in advertising, for you to make this decision?
Roberto Justus – First of all, just to point out that I am not only in the financial market, nowadays I also take part in several businesses: four companies in the financial market, three in technology, one in construction (which has to do with technology), since I became a partner in a dry construction company – such as steel frame and drywall, something I don't understand why it is not used in Brazil. I let opportunities pass up throughout my life because I believed that, by focusing, I'd be an important player in that market, and I didn't want to deviate my focus. I sold my company when I was 60 and, in my view, I still had a lot to offer, especially nowadays, with the advance of medicine, the current 60 is the former 40, for both men and women. So, we still have a lot to deliver, to offer, and it would be – to me – like riding a bicycle: if you stop pedaling, you will fall down, and I don't want to stop pedaling, I want to pedal as far as I can. I realized that it would work much better, and much more effectively, on the strategic side rather than on the executive side. In other words, I don't want to be a "slave to schedule" anymore. I make fun by saying that power lies more in the empty schedule rather than in the full schedule. Currently, I'm the president of the board in all these on demand companies. If you need me at the meetings, I will be there; if I need to open doors, I will do so; if I need to give advice in all the board meetings, I will do it; I am using what I say it is my greatest asset: my credibility and my experience. These are the two tools that I bring to these businesses. What drives me is to keep building, to keep doing, to believe I can contribute to the sectors I have never worked in before, because I was only focused on advertising. Now, I can dedicate myself to other sectors and I have been enjoying this technology area, the mix of the new and the old economy, and the invasion of technology, with talented people. However, technology will never replace the most important thing: people. Machines have no vision, no intuition, and no power of decision, but we do. We have to use them, and not them using us, that's what I always say.
TW – You are well-known for your high performance and determination. Do you believe this is the path to success?
RJ – I think the path to success goes through several stages, and undoubtedly determination is fundamental. If you are not a resilient, determined person, who strives to achieve your goals, who doesn't stop at the first stumble, nor at the second, nor at the third, you will go for it. Of course, you can't insist on mistakes, you have to insist on what you think can really work. I never settle for the second best, I keep my standards very high – standard of demand, team organization, performance, the way to perform. It is always up there. This is something I try to pass on to people. I am mentoring high-level entrepreneurs, and I have been very dedicated to feeling their pain. We carry out some important dynamics for that. I feel what they need, I try to contaminate them with such higher level of demand. I believe the standard of a Brazilian entrepreneur, in terms of how they set up their business, how they demand people to do and work for them (whether they are employees or suppliers), is not at the level it should be. High performance means high standards, high standard of demand, behavior, and service, standards which the company is always looking for such excellence. We need to be in search of what others are doing better than us. If we have already done and reached something, we shouldn't stay in our comfort zone, we should go in search of a new objective and work hard on it. This has always been my style, and it has worked so far. I hope it goes on!
TW – Throughout your career as an entrepreneur, have you always trusted the Brazilian scenario?
RJ – I have been very disappointed with the Brazilian scenario since I became an entrepreneur. I mean, with both better and worse moments. But I have always thought: I am Brazilian, I was born in Brazil and I will have to face these adverse conditions, these variables that are beyond my control. Brazilian businessmen have become much less involved in government affairs in the last decades than they should. We kind of react, try some movements, businessmen who are trying to move. I was a member of a council in Brasília, during President Michel Temer's term of office, and I saw, in these meetings, the attempts by businessmen to stand on their ideas, to try to influence the government to move more in a favorable direction, because we believe in free enterprise and the market economy. It is very difficult to try to bring Brazil into the "first world," to be on the right track. More Brazil, less Brasília, less interference, less bureaucracy, a less hostile atmosphere for the business sector. Let the government be in charge of what it actually needs to focus on, which means social matters, public security, health and education. We don't need public companies, we don't need any of them. In the United States, it is the private company that supplies electricity, telephony, water and sewage. This is the country we are supposed to follow, the way it operates. I am super liberal. President Jair Bolsonaro promised a liberal economy, but it ended up not happening as it should. President Lula, who wants to be reelected, has a very concerning history in the country. So, if you ask me, I don't get myself down. Not even the incompetence added up over the last 50 years by all the governments we have had, some better, some worse, managed to destroy the country. Brazil is there, it is a country that has considerable resources. A generation of entrepreneurs has been created, in the last decades, with a unique creativity, since you have to compete in an environment where everything works, like the European, Asian, American environments, where things fit together, unlike Brazil, where – in everything – difficulties have always been created to sell easiness. The Brazilian style is very eclectic and very interesting to evaluate. Brazil is a free country, where you can be successful if you have competence and talent. Many people have proven this with incredible companies.
Check out the full interview on our app or digital newsstands here!