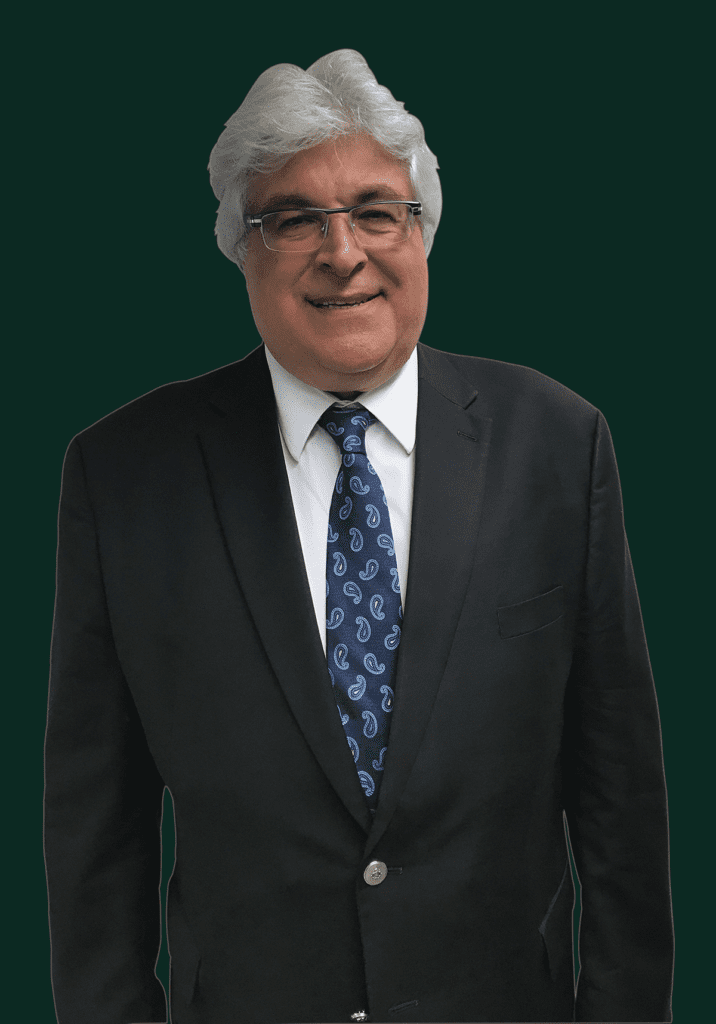 The Winners – Professor Rafael, how was your career before your time in academic life?
Rafael Olivieri Neto – My professional life started very early when my father called me to work with him at Sao Paulo Municipal Market. Then I learned that discipline and study would be a differential to professional growth. My commercial instinct got stronger when I was just a kid and started to sell lemon door to door. Since then my studies have always been my focus because I realized that, without them, there would be no progress in my life and for my family too.
When I was 14 years old, my uncle invited me to work as an "office boy" at CESP – Sao Paulo electric plants where I held technical and administrative positions in the Human Resources area. At that time, two facts called my attention. There was a Training and Qualification Center for employees. Many of them did not have the necessary academic training. I could mention as examples the live line electrician, substation operator, environmental technician, concrete operator among others.
There was a qualification and training center abroad for many professionals who have key positions in the company with the objective of becoming a reference in the construction, transformation and distribution of electricity in Sao Paulo State.
After some time I was able to climb some steps and with knowledge and learning I have worked in several intermediate positions until I reached the Human Resources Management. From then on, I have learned that knowledge is a tool to the development of people. I realized that if educational institutions and companies work together could bring big changes in the corporate world.
Then, it was the milestone of my career in the academic life.
TW – When did you realize that the classroom would be a great companion in your life?
RON – I had my degree in Economics in 1979 and the doors started to open for my academic life. It brought me many surprises and with some of them I have learned to be more resilient with people. This attitude brought me closer to students and I realized that I could take them to a world of opportunities. The result was extraordinary for those who wanted to progress in their careers and believed in the possibility of new achievements.
I have no doubts that the academic life can transform and prepare the individual for the business world. It is necessary to have a motivating leader, who can be called a teacher, instructor, mentor or facilitator I mean someone who wants to have new challenges. Therefore, I had no doubt that the academic life would be a great company in my life!
TW – Is the Academic life different today from the beginning of your career? How is it?
RON – Yes, it is. In the postmodern world, a lot has changed and for the better. The academic life had to keep up with this change in order to keep itself in balance with the market. Today the knowledge is global and the information is received in real time and technology is providing its service in favor of humanity.
With just a "click" you can enter the university you want, request information, enroll in distance learning courses and so on. This possibility made life easier for many people in every way allowing access to complementary training without prejudice to routine activities.
I would say that with the advent of technology, there is a facilitation for the students' knowledge and learning.
TW – What are Professor Rafael Olivieri Neto's numbers?
RON – This is a very good question. My academic life is about 40 years. I have been able to carry out many projects both
national and international. I could exchanged knowledge in almost every continent in the world. Since I started as a Professor in 1980, I computed up to the present date, around 80 thousand hours in the classroom in Brazil and foreign universities too. In Brazil, I have worked in some universities like FGV, USP, UNIP, USCS, Mackenzie, Unifacamp, UNIABC, Anhembi & Morumbi. I'm still working in postgraduate education in some of them.
I had the opportunity to be invited to teach and to speak abroad in 23 countries like U.S.A., Portugal, Argentina, Angola, United Arab Emirates, Spain and others for training of students and professionals from various areas of activity, in person and online. When I consider undergraduate, extension, improvement, postgraduate, master's and doctoral courses, more than 120 thousand diplomas have been signed so far.
These numbers are a sample that the classroom, whether academic or corporate are part of my life. The numbers do not lie. The professional achievement take to development of other opportunities.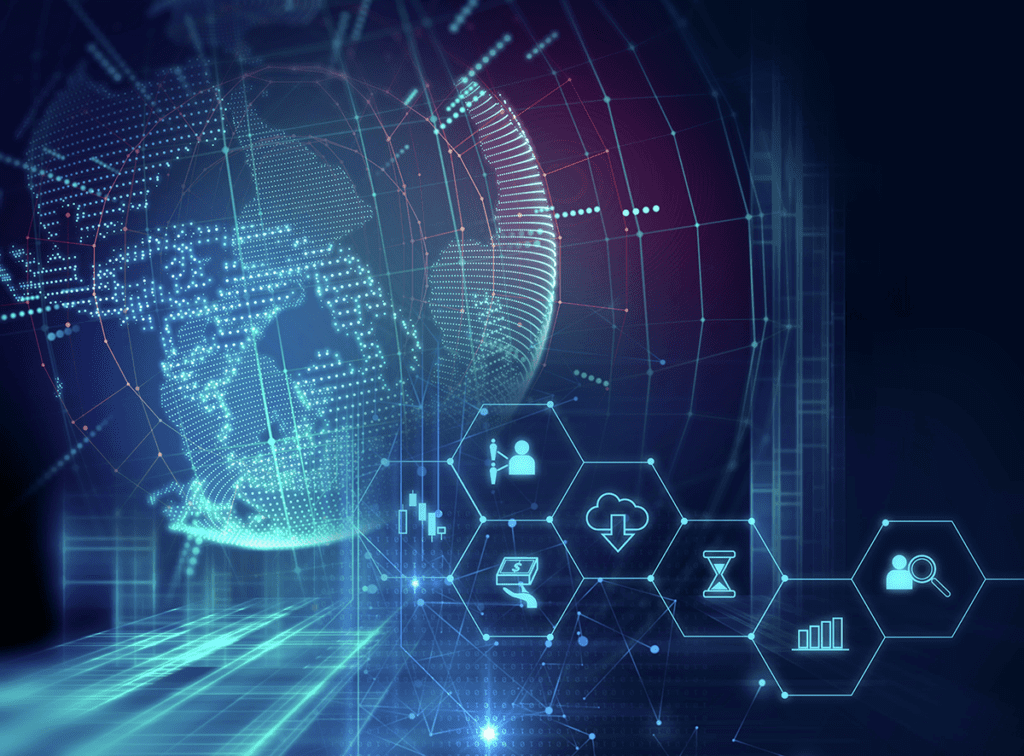 TW – What was the story that most marked your career in academic life?
RON – I have already mentioned that a lot of interesting things happened, but I will tell a passage that was very impressive and an incredible opportunity for my development.
Once, at a board meeting that was held before the end of the first semester of 1989, where I had an academic management position, the participants were commenting on their international educational experiences. The first one started by saying that when he was in Brussels – Belgium, he visited several colleges and he was delighted with what he saw. The second one said that he went to the United States to know the news about the courses that were under his responsibility.
The third one said that he took a cruise through the Greek Islands and bought several books to incorporate in the teaching programs that were coordinated by him. When he was almost finished telling what had happened there, I was getting worried, because, until then, I just knew the triple frontier: Paraguay,Uruguay and Argentina. At that moment, I was thinking "what I have to say is going to clash with what I'm hearing".
Luckily, at that moment, the Dean of the university appears and says: "Why don't you go to work, instead of telling what you did in the first semester? So,I breathed relieved and I made a reflection and I understood this as a warning and challenge and I went looking for alternatives. I decided book a trip to Miami and Orlando with my wife.We have visited Disney and some american local universities and in nearby cities. My wife and I have made contacts to formalization of partnerships in Brazil.
From then on, we have started to develop international seminars with foreign universities which we continue with this activity until today.
TW – In your opinion how is the Education sector in Brazil?
RON – I think a lot has been done, but it is still little when considering the lack of an aggressive and adequate educational policy within the reality of the Brazilian population where there is non-integration of public bodies (municipal, state and federal), with the people and society. It is a sad result taking children and young people to marginality. The advances in education are minimal in the face of the urgent need for change that the country needs
and with the advent of the covid-19 pandemic and other factors this situation may get worse. I think the Education can develop the society but the bureaucracy can interfere in the Educational System.
TW – How would you explain the huge number of students at private universities which ones are listed on the stock market doing IPO?
RON – In Brazil, the most difficult thing is not the student enter in college, but to ensure that he leaves well-formed, with all the skills for a significant global professional performance. One of the main causes is the deficiency of the previous training. The basic and secondary education are of low quality. Since 2005, when the Basic Education Development Index (Ideb) was created, the Brazilian high school score was never above 3.7 on the scale from 1 to 10. The poor performance in reading and text interpretation tests and math are one of the main factors. I think the ENEM that is a Brazilian national test to the student that is going to enter in the universities, needs to create a better way to evaluate the student's notes.
TW – What is a class today? How was it for you some years ago?
RON – I will start from yesterday to today. Some years ago when I had my graduation the classes were expository and homework to be done in a team outside the classroom. There were very few technical visits to complement the learning received by the Professor. Even so, whoever made the effort developed a brilliant plan. Today, the Professor has the technology in his favor, the classes are in general diversified where students talk to each other and bring experiences from corporate life to be shared with others students.
It is necessary to value this knowledge, in order to revert all this experience to the benefit of Education in Brazil and to the world.
TW – In your perception, what did happen to the Professor career in the last few years in Brazil?
RON – I think the Professor career in Brazil doesn't have prestige and there isn't policies and career plans, the salaries are not reasonable, which in a way lead to demotivation. The Professor career needs to be valued as an opinion maker in the classroom and to society too. It is possible to be a Professor and link to corporate plans for a complete professional achievement, reconciling theory and practice. In many trips that I have made around the world I've noticed the Professor is recognized as a good example in many countries.
TW – You are seen and recognized in the academic life as a Professor and leader of modern lines, especially in the Professor-student relationship. How is your relationship in this system Professor-student?
RON – I think the principle of the relationship involves coexistence, communication, respect and reciprocity. Why do not take these concepts to the classroom between Professor and student? I enjoy working with people and one important thing I have learned in my career both academic and corporate is practice the GOOD-BACK.
When you learn to use this tool, you can create a relationship which can be used in all sectors of your life. The Good-back is the way in which you are able to give back the information, in order to raise the selfesteem of the student or collaborators.
The Feed-back alone is not enough. It is necessary to a Professor use the GOOD-BACK to have a unique way in Education.
TW – You are considered as a Innovative and advanced Professor for your time that opened international ways and still have you as visiting professor. How did you start this international career?
RON – In question 5 I told a story that marked my career in the academic life. In that occasion I asked to some young brazilians what they were doing in Orlando and they replied that they were walking and buying a lot with money that theirs parents gave to them to spend. In that time, I had a brainstorm where young people could study and receive an international certificate.
And so, I went to visit UCF – University of Central Florida in Oviedo to make an agreement. After that, in January of 1990, I took the first group for a International Seminar. My wife and I had opened a company which have agreements with other foreign universities and until now we took about 39,850 people, including students, Professors and entrepreneurs to participate in seminars and internationalize their careers and business.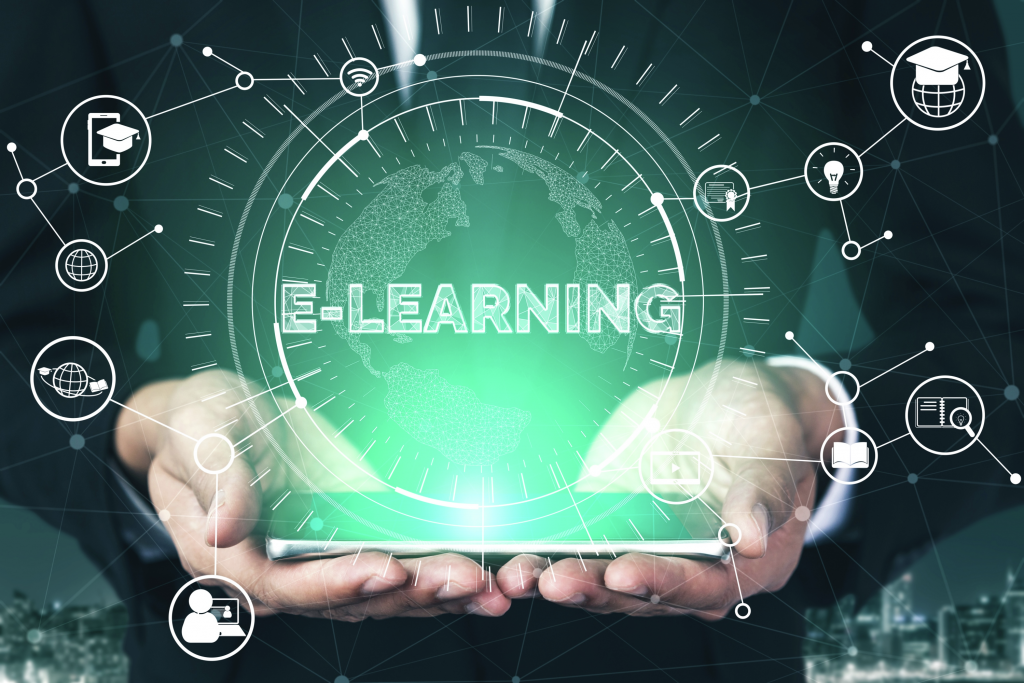 TW – What does led you to accept the invitation to be Dean of the Corporate University of the Global Council of Sales Marketing?
RON – First of all, I am a person who is motivated by new challenges. I had the opportunity to know about GCSM University and I met some colleagues from academic life.We could exchanged some ideas and common points for a new proposal that will take to the needs of the global competitive market. I have had professional experience in Education and business too. I believe that I could help to create opportunities for those interested in developing their careers and enhancing their performance to contribute to the growth of corporations.
TW – What is the difference between a Corporate University and a Conventional University?
RON – The Corporate University has as its main objective, the critical skills of the business, instead of individual skills. It is a strategic tool to assist organizations which gives importance to organizational learning, the corporate culture and collective knowledge. The format focuses on business needs and the expected result is to increase business competitiveness and create the possibility of a virtual project, that does not need a physical location.
The purpose of the Corporate University is to create an educational institution that belongs to the organization and have its origins in business that is controlled internally. Then the Corporate University has a stronger link with the company.
The Conventional Universities offer professional training courses, undergraduate and graduate courses that
are all regulated by the Ministry of Education (MEC). I could mention as example the Business Administration degree.
The courses available at the Corporate University are professionally qualified and they are free and do not depend on prior approval from MEC. The certificate is only for participation and it does not generate any degree of training for the professional who obtains it. All assessment criteria are defined by the company's training professionals. The employees can be approved or rejected in certain courses according to stipulated criteria. This reality is quite different in Conventional Universities because they have more standardized criteria that is defined by the Ministry of Education.
TW – Is there coherence between the Corporate and Conventional Universities?
RON – If you think that coherence is a connection or harmony between two facts or two ideas, we can say that there is no synergy between them. The objective is the same but what change is the target audience.
TW – Can you tell us a little about what do you intend to do in this first phase of implementation of the GCSM Corporate University?
RON – In this first phase the Corporate University will work in direct line with the Strategic Human Resources of the companies which objectives must be aligned. In other words, the Corporate University can provide strategic and skills that will allow the organization to survive and prosper. It will be necessary to identify what these competencies are and all levels of the organization to create the ways for the development of these competencies.
The University will work with successful professionals, interviews with entrepreneurs, cases from Brazilians companies,games, nano courses, communication and state-of-the-art technology to achieve the objectives.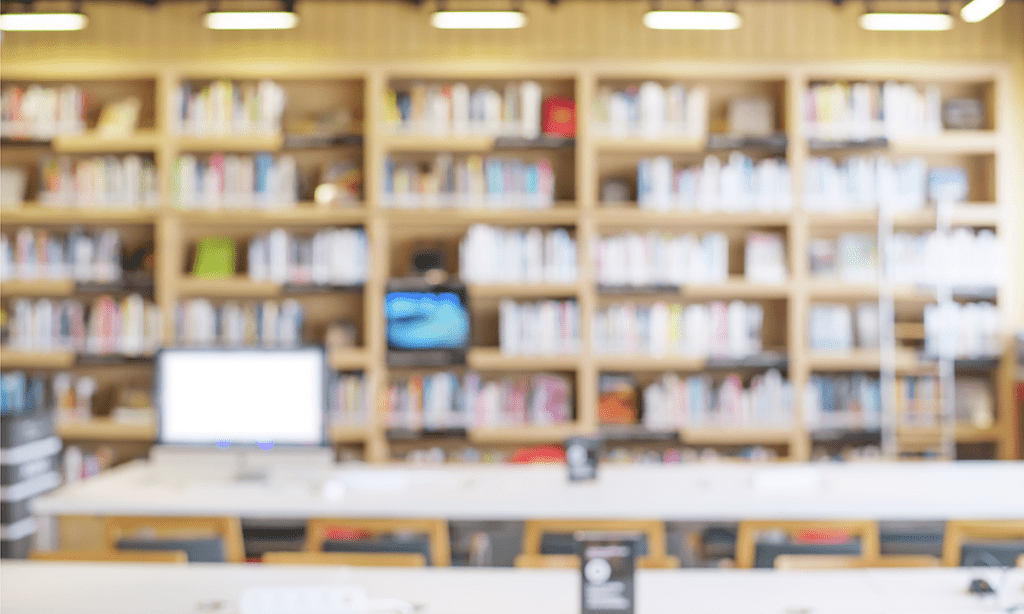 TW – What is the deregulation of education according to MEC, and what does this benefit the Corporate University?
RON – The schools will be free to set up their curriculum according to local demand. The citizens could choose the best schools according to their needs and talents and without regulation the competition between schools increase and the price of education decreases. Brazil does not accept the hypothesis that education is treated as a commodity. The liberalization of markets in each area is being discussed, but so far few countries have made any offer in the Brazilian education sector. In the Corporate University there will be even more freedom to compose its educational grid and also to plan more effective programs for training the target audience.
TW – Is the certification of continuing education that guides a Corporate University?
RON – Yes, it is. The Corporate Educating means humanizing people, the company, society and the environment. It is also a social responsibility that add values to themselves, their families, their companies and to the community and are based on the existing competences in the company.
The Corporate University has as guide the Continuing Professional Education (EPC) that is the activity that maintain, update and expand technical and professional knowledge and skills and the elevation of the social, moral and ethical behavior of professionals.
TW – Do you believe that Brazil will be able to carry out its fiscal and administrative reforms in time to have internal and external competitiveness?
RON – I am an optimistic person, but with the current pandemic scenario and how the economy has been doing without GDP growth in 2020, I believe it will take a while.
TW – How do you evaluate the MEC?
RON – I believe that MEC has been striving to bring beneficial changes to education. An example of this is the opening for the recognition of undergraduate, master's and doctoral degrees attended in foreign universities.
TW – It is known that you work more than 16 hours a day and you still find time for leisure What is your hobby?
RON – Sometimes, the work routine can be stressful. My wife and I always go to my farm in the countryside. There we spend some time with the nature.My hobby is model railroad. I have been making a model of a small town where I put tracks and trains of various scales and other things. These trails inspire me to compare with career plans. If a person has entered in a career (trail) and may has not reached the professional and personal achievement, this person has the right to change the career (path) and do the best in this new way.
TW – Besides the railroad hobby do you have another one?
RON – Yes, I do. I really like music and the movie series that I used to watch when I was a child and younger. I feel that they bring me good memories and reflections.
TW – Is there anything else would you like to say?
RON – Yes, there is. I would like to include the trips that I have made around the world. I guess in a travel we can know different places, cultures and people.
When I travel I like to analyze the human being behavior. Which I divide in three travel levels. I mean: preparatory, intermediate and later level. I would like to describe: Preparatory level: where the people are concerned with all the arrangements before the trip, Intermediate level: it involves everything that happens during the trip. In this level the people don't have their daily obligations and many of them don't wear the masks that they wear in different roles,
Later level: the back of the trip.From my own experience I think the people always return with differents points of view than the one they had in the primary level.
TW – Finally, what message would you like to say to all the people who are going to read your interview?
RON – To all of you who are going to read my interview, I'd like will to leave my message here, I mean you need to have faith,believe in your dreams, invest in your career at the same way that the GCSM Corporate University has been preparing to provide the best service and opportunity for everyone.
Thank you very much.