Exports from Brazil to Arab countries fetched USD 11.45 billion in 2018, and the outlook is encouraging. By 2022, USD 20 billion are expected through actions designed to promote trade
In this interview with The Winners, Arab Brazilian Chamber of Commerce president Rubens Hannun cites highly relevant data to Brazil-Arab trade relations, which make up the third biggest market for Brazil. According to Hannun, Brazil's exported USD 11.45 billion worth of goods to Arab countries in 2018, and that figure is expected to climb to USD 20 billion by 2022 as actions to promote trade are stepped up. Keep reading for the interview.
The Winners – Describe the relevance of the Arab-Brazilian trade partnership, highlighting the most important data in this relation.
Rubens Hannun – Bilateral trade between Brazil and the Arab countries is extremely relevant. If we consider export data from Brazil in the first four months of 2019, the 22 Arab countries that are members of the Arab League are nothing less than Brazil's third largest partner abroad, behind China and the United States. This is a lot! Moreover, just behind China, the Arabs are the second main destination of Brazilian agribusiness exports, which is the most important Brazil's economic sector. To have an idea of how big this market is, in 2018 Brazilian exports to Arabs reached USD 11.45 billion.
Main exports were sugar, poultry, iron ore, beef, grains, and others. Leading trade partners were Egypt, Saudi Arabia, and the United Arab Emirates. Year through April, however, we have a much more promising scenario. That is because we saw a significant increase in trade volume, around 15% in export revenues and around 20% in shipped volume year-on-year. If sales continue like this for the rest of the year, 2019 may be one of the best years in the history of Brazil-Arab bilateral trade. Studies made by the Arab Brazilian Chamber show that Brazilian exports to the Arab countries may reach
USD 20 billions by 2022, with higher trade promotion. However, foreign exchange income from commerce is not the only benefit Brazil gets from its relationship with the Arabs. To have an idea, around 160,000 workers in Brazilian meat packer plants are employed thanks to halal poultry exports to the Arab countries. The Arab countries are also an important supplier of fuels, petrochemical inputs, fertilizers, and phosphate products to Brazil; without them, our agribusiness would never be so competitive.
The phosphate we import from Morocco, Tunisia and Algeria is key to enable the agriculture and beef cattle production in Brazilian Cerrado. For the Arabs, Brazil is also an important market for their investments. Arab funds and companies have very relevant assets in Brazil. The Saudi fund SALIC is the controlling shareholder of the meat packer plant Minerva, Brazil's largest beef exports. The fund also has shares in other important Brazilian agribusiness companies, including BRF. DP World controls Embraport, which manages one of Santos port's largest terminals, from where 40% of our country's exports are shipped. Qatar Holds, which owns Qatar Airways, has shares of Latam. Qatari funds also contribute in natural gas projects in Sergipe and other Brazilian areas. A series of joint ventures were formed between Saudi companies and Brazilian petrochemical companies, which makes the Saudis present in the Brazilian market and Brazilian companies very competitive. Likewise, Brazil has also relevant investments in the Arab countries. BRF has a production plant in Abu Dhabi and has announced recently that will make acquisitions in Saudi Arabia. The mining company Vale also has an iron ore pelletizing plant in Oman, which serves almost all the company's clients in Asia. So, besides being a consumer market for our products, the Arabs are a strategic partner with which Brazil may forge very solid alliances.
Over the years, the Arab countries have accumulated around USD 2.3 trillion in its sovereign funds. This huge capital has been applied in different countries around the world to transition Arab economies to the post-oil era and cater to these countries' other needs, such as suppling foods that cannot be produced there. An example of this kind of initiative here in Brazil is how the SALIC fund has shares in the companies Minerva and BRF. We believe the huge capital available in Arab sovereign funds, which is basically 40% of all the money allotted in sovereign funds around the world, may be invested in Brazil in Arab-Brazilian joint ventures to produce food or in logistic infrastructure projects, in a marriage of sorts, which would involve our country's expertise in producing food and the Arab countries' need to obtain food for a total population of 450 million people, with some of the world's highest birth rate. As an entity, we have tried to raise awareness for these opportunities among both Brazilian and Arab entrepreneurs. It would be a way for Brazil to access important resources and, for the Arabs, a way to guarantee food security for their peoples. The context to establish these opportunities is extremely positive. The Arabs have this huge capital in sovereign fund readily available. There is no doubt Brazil is the nation that will feed the world in the 21st century and will do that in a very competitive manner. Moreover, Brazilians and Arabs have historically had very productive economic, political and cultural ties. We also have strong cultural connections, since we have received wave after wave of Arab migrants. Now, over 14 million Brazilians have parents, grandparents or great- grandparents who were born in the Arab countries.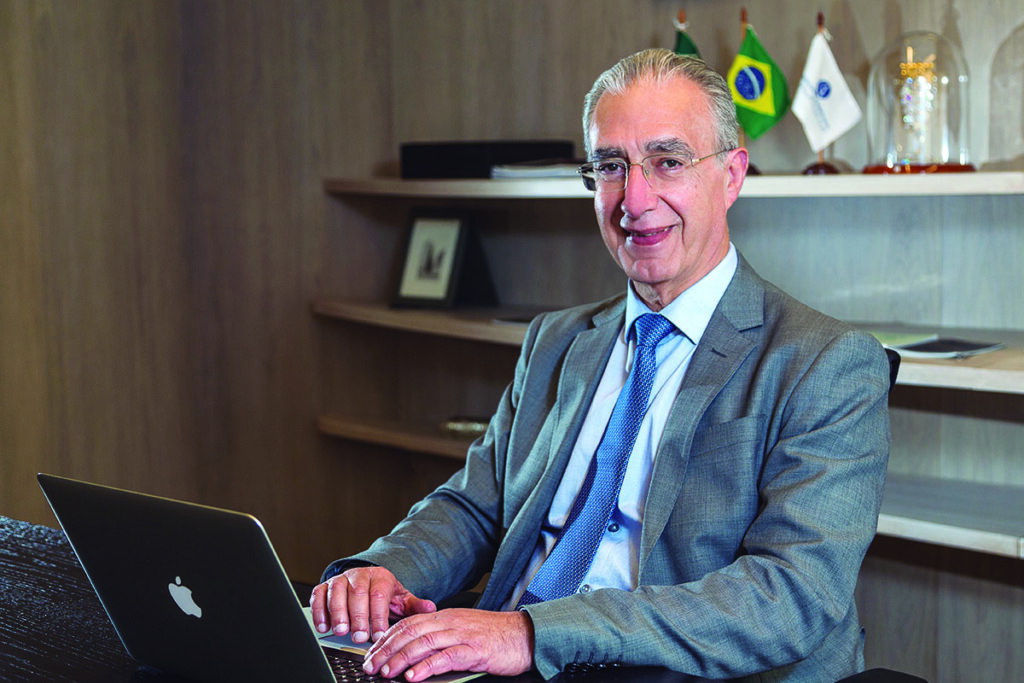 TW – What initiatives does the Arab Brazilian Chamber of Commerce hold to foster trade growth between the Arab world and Brazil?
RH – Founded in 1952, the Arab Brazilian Chamber of Commerce is a member of the Union of Arab Chambers, the economic branch of the League of Arab States. We represent the Arab countries' economic interests in Brazil, and Brazilian economic interests in the Arab countries, as the definition of a bilateral organ whose mission is to promote trade, cultural and, in a smaller degree, political interchange between Brazil and the Arab states. We do that in several different ways, and I'd like to explain it with some practical examples. Recently, we've promoted a visit from business delegations to a series of shows and events in the Arab world, specially in the sectors of food, cosmetics, construction, and others. We've brought companies from some Arab countries to exhibit their products at APAS, a business trade show
held annually in São Paulo, helping them to find buyers for their products among Brazilian distributors and food retail chains. Together with Egypt's Ministry of Economy, we've organized a large seminar that basically discussed ways to expand the benefits from the free trade agreement signed between Mercosur and the African country in 2017.
Recently, we have welcomed a delegation of the Saudi Arabia government members interested in establishing connections between financial players of Brazil and the Arab country. These are examples of initiatives held in the
last couple of months. But we routinely support Brazilian and Arab companies offering economic, trade and custom assistance so they can basically do business. We are proud to have hundreds of success cases involving companies of all sizes and market segments. To mention a few examples, we've recently helped the Egyptian army, which is the largest individual importer of Brazilian beef in the Arab world, find new suppliers in Brazil. On the other hand, we helped a big construction firm to establish itself in Dubai so that it was accredited to participate in the construction of a large hotel venture there. There are hundreds of similar cases involving cosmetic, food and service companies. We also take actions when there are things that may somehow harm trade. In 2017, when the Operation Weak Meat was initiated and some meat processing companies were accused of poor quality practices, which, by the way, were later refuted, the Arab Brazilian Chamber acted readily to explain the matter to private players and Arab state-owned companies worried about
importing meat unfit for consumption.
We arranged a visit from then minister of Agriculture, Blairo Maggi, to five Arab countries so that the situation was duly clarified, and the bad impression caused by the Operation Weak Meat was undone. That year, due to the operation, several countries imposed an embargo on Brazilian beef, which caused a great damage to the trade of this product, which is very big on Brazilian export portfolio. But the Arab countries didn't discontinue the purchase of Brazilian beef. They even bought a little more on that year and we significantly increased our sales to Egypt. These are examples of our work in support of commerce, which is going to become even more dynamic now that we have an international office in Dubai, launched earlier this year. Our goal is that the Chamber have an increasingly strong international presence, whether it is creating our own representations such as the Dubai office or talking closely with Arab Chambers from other countries and similar organizations.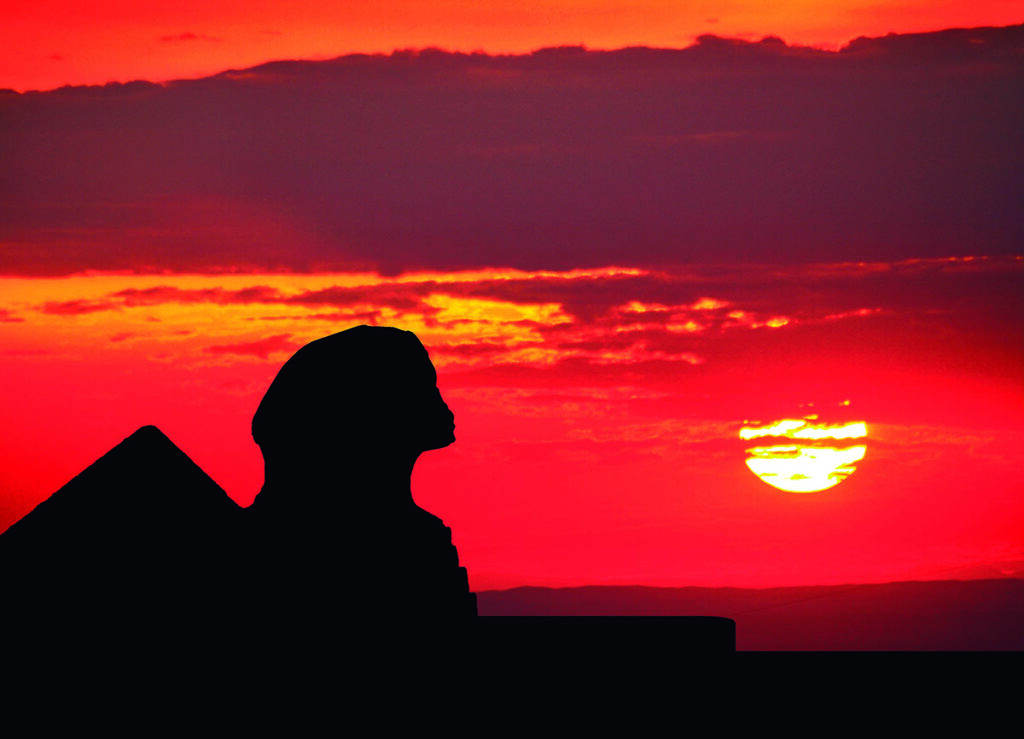 TW – Globally speaking, which countries or economic blocs are strategic trade partners for the Arab nations?
RH – For the Arabs, Brazil is an important consumer market for their petrochemical products, the country that supplies much of the food consumed by their populations, and a nation that receives important investments from Arab sovereign funds and companies in its production sector, notably agribusiness and logistic infrastructure. Brazil is undoubtedly a strategic partner for the Arabs. But there are other partners with the same status. The Arabs have free trade agreements signed with several countries in the world and the main economic blocs, including the European Union. Which means the Arabs represent not only a large consumer market of 450 million people but also an extended market of 2 billion
consumers of Muslims and non-Muslims. We are trying to raise awareness among Brazilian exporters about these opportunities to reach markets, including countries with which Brazil has a subpar direct trade relationship, through the Arab countries.
We have the means for that. First because the born trader Arabs have a long, well-established tradition of reexporting products, with a port infrastructure and extremely functional storage facilities. To give an example, the United Arab Emirates reexport approximately USD 50 billion per year, which represents 20% of everything Brazil sells, to various European and Asian countries because of their bilateral free trade investment facilitation agreements. There are also other export hubs being established in the Arab world. Jordan and Egypt are moving toward that purpose, and we may as well use our great relationship with those countries to jumpstart exports to Asia and the European Union.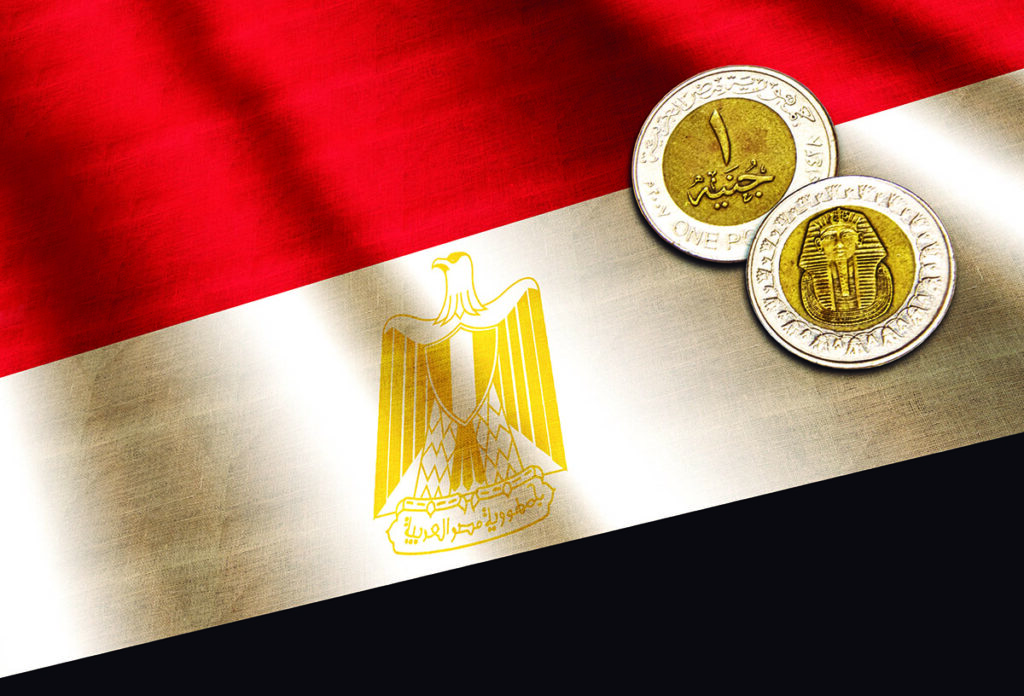 TW – With the event that will take a delegation of Brazilian entrepreneurs interested in doing business with the Arab countries (World Company Award –WOCA) in July 2019 in Cairo, Egypt, what are the expectations of improvement for new agreements?
RH – Events such as the World Company Award (WOCA) are extremely important for Brazil and the
Brazilian companies trying to increase their operation in the Arab countries because contacts are made, and deals are closed there. It is worthy noting that it being held in Egypt will be beneficial to increase Brazilian trade to that Arab country and others. Egypt is the only Arab country Brazil has an active free trade agreement through Mercosur; since it came into force, this agreement has fostered a significant increase in bilateral trade. In 2018, Egypt went from Brazil's third Arab League member buyer, behind Saudi Arabia and the UAE, to Brazilian main trade partner in the region. One of the world's largest military forces in the world, the Egyptian army is the largest importer of Brazilian food in the Arab world. It buys great volumes regularly to feed its troops and distribute to the poor.
Moreover, Egypt is a country whose economy grows at a faster rate than Brazil's; is becoming industrialized fast; is expanding its infrastructure with the New Suez Canal, it new administrative capital, a smart planned city, and the world's largest hydroelectric plant in Aswan; tries to attract investments by creating free trade zones strategically placed in the middle of the trade route between Europe and Asia; and whose people is the largest of the Arab League (98 million people), with high urbanization and birth rates, as well as a prospect of a heated demand for food and other products in the next few years. In addition, the country has recently made easier to import poultry from countries that are members of the World Organization for Animal Health, including Brazil.
TW – Regarding potential hurdles to Brazilian-Arab trade, identify and analyze the scenario and what improvements could be made.
RH – There's certainly a lot we'd stand to gain by moving forward with the free trade agreements that are standing still right now. We only have one agreement in effect – the Mercosur-Egypt one, since 2017, and it's already moving into the second list of duty-free products. But others, like Mercosur-Jordan, Mercosur-Libya and Mercosur-Lebanon, are not moving forward due to sensitivities on both sides. And then you have the Mercosur-Gulf Cooperation Council agreement, which didn't even get drafted due to sensitivities on the part of Brazil's petrochemical industry, which is wary of unfair competition. Concluding those agreements would be very important to boost trade. Moreover, considering the vast investment potential of Arab sovereign funds in Brazil, it'd be a strategic move to secure double-
taxation agreements like the one recently signed with the United Arab Emirates. Another action we deem essential is resuming high-level visits to that region, which means visits from the president and ministers of State. The latest such visit was several years ago. Since then, although bilateral trade did increase, it could have increased much more had we had more periodical interactions from heads and ministers of State for the specific purpose of advancing bilateral trade agendas.
TW – What has changed regarding the image of Brazil in Arab countries since the new Brazilian administration came into office?
RH – Brazil is still regarded as a friendly country. Our communications with the government have been positive. We are having no problems scheduling hearings, and we've had meetings with the Ministry of Agriculture, the Ministry of Foreign Affairs, the APEX, the Ministry of Economy and even vice-president Mourão these first few months into the administration. In each and every one of those visits, we got the impression that the administration is very aware of the
importance of trade with Arab countries and its vast future potential. So much so that high-level visits to Arab countries are expected to take place soon, and this will certainly be beneficial to Brazilian-Arab trade.
TW – What was the main legacy from the Brazil-Arab Countries Economic Forum held in 2018?
RH – It was a watershed in Brazilian-Arab relations, because we started to building the future of this bilateral relation, as the central theme makes it clear, "Building the Future." Over 700 leading Brazilian and Arab businesspersons attended. We discussed opportunities, prospective cooperation, and central topics of Brazil-Arab countries bilateral relation. Therefore, the event was divided in thematic panels that tried to synthetize the most important discussions: Food Security and Logistics; Innovation and Technology; Investments; Renewable Energies; Halal; Image, Branding and Tourism. In the Food Security and Logistics panel, we could discuss opportunities for cooperation between Brazil and the Arab countries to address their need for a consistent food supply, considering the Arabs have great populations and limited resources in arable soil. In the Investment panel, we could discuss aspects related to Islamic finances and investment opportunities involving Arab sovereign funds, which have approximately USD 2.3 trillion. The Innovation and Technology panel presented several initiatives in the Arab countries to foster innovation and develop technologies. The Arabs know that the oil age is going to end and are preparing a transition of their economies with solid investments in innovation and technology generation, which already starts appearing as sustainable smart cities, as well as technology development centers that will soon become innovation hubs. The Renewable Energies panel continued to detail Arab initiatives in developing clean energy, a great concern in the region and an important development strategy.
The Halal panel discussed the numerous opportunities for this kind of product. It is worthy noting that halal is not just a product whose manufacture respects the Islam principles. Halal is increasingly associated with a lifestyle and healthier, higher-quality products that may be consumed by Muslims and non-Muslims alike and are not limited to meat, where Brazil is un undisputed leader. In this panel, we also discussed the numerous possibilities for Brazil in this market, which encompasses no less than 1.8 billion consumers eager for halal medicines, cosmetics and services, in addition to food, of course. In the Image, Branding and Tourism panel, we also discussed the opportunities to foster tourism through digital media and how to reach the Arab consumers in a more assertive way, in a spiral of added value. The event was also attended by Brazil's then-president Michel Temer, as well as Brazilian ministers and leading Arab
businesspeople. It gave nationwide prominence to very important issues relating to bilateral trade. The event, proposed to discuss the future of the Brazil-Arab countries relations, was followed up by a series of measures, so it was not limited to a one-point debate. In the end of 2018, the Arab Brazilian Chamber talked about food security, for example, at the 6th Arab Conference for Investment in Food Security in Fujairah, UAE. The chamber is also developing a study on the theme with the Center for Advanced Studies in Applied Economics (CEPEA) at the University of São Paulo (USP). Together with the Union of Chambers and the University of Alexandria in Egypt, the Arab Brazilian Chamber is organizing a forum on logistics and transports to be held in December. We are also planning a forum on Islamic finances. The idea is to explain better to Brazilians how the Arab countries financial system works. In the renewable energies front, the Arab Brazilian Chamber will participate for the second time in the WETEX show in the United Arab Emirates, an exhibition on the theme, to bring Brazilian companies and the Arab market together. In addition to these themed events, part of the Arab
Brazilian Chamber strategy is to become increasingly international to get new partnerships.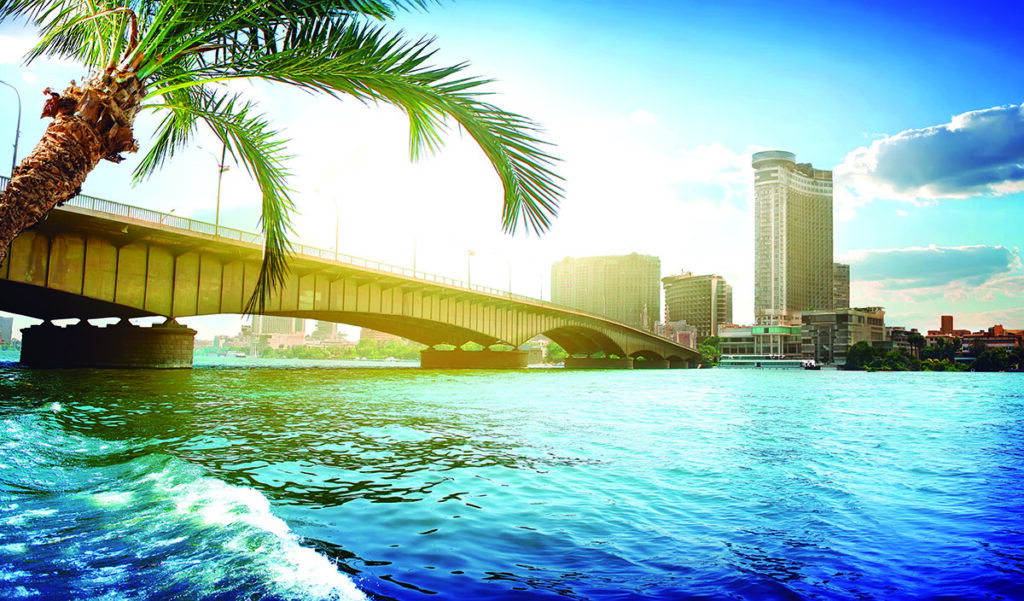 TW – Is there some kind of promotion of Brazilian culture that can increase the appeal of Brazilian products in Arab countries?
RH – Yes, there is, and we have identified what the most effective approaches would be. In 2018, the Arab Chamber commissioned a comprehensive image survey in Brazil and five of the most populous Arab countries with which Brazil sustains the strongest bilateral trade relations. The survey was commissioned from the Asfour market research network, with coordination by Brazil's H2R. We detected several commonalities between how Arabs see Brazil and how Brazil sees Arabs. I will stick to the ones that are most relevant to trade. The first one is that besides being a friendly nation, Brazil is recognized by the Arabs as having achieved excellence in production of halal food, i.e. food made in accordance with the principles of Islam. These products are increasingly associated with health benefits, quality, and a lifestyle. This connection with food can be explored, and that includes not only sugar, poultry and beef – the most widely-consumed Brazilian products in Arab countries – but also coffee. Eventually, this could come to include other halal products, like cosmetics, toiletry and beauty products, medication… Brazil is just skimming the surface of those markets right now. Besides, Arabs really identify with Brazilian soccer, so this aspect of our culture is very vivid in the imaginations of those peoples. More so even than Carnaval, the festival Brazil is globally known for. The survey also detected a strong potential for tourism. No less than 40% of Brazilians claimed to be willing to travel to an Arab country. They associate
those countries with luxury, modernity, and cultural experiences they cannot get anywhere else. On the Arab side there's a relevant potential for tourism. They are increasingly fascinated with the exuberance of the Amazon, the beaches and other Brazilian landscapes. These are some of the commonalities we identified in this mutual-image research and which, if well explored, can help consolidate the identity of Brazilian product, or the 'Brazil brand,' in the Arab world.
TW – What are the similarities between Brazil and Arab countries when it comes to tourism? What kind of actual mutual interest is noticeable in the development of this industry?
RH – The mutual-image survey commissioned by the Arab Chamber last year makes it clear that the potential is there. The first step would be to increase tourism promotion in both regions. This should be based around the points in which
Brazilians identify with the Arab world the most, and the points in which Arabs identify with Brazil the most, forests on one hand, deserts on the other.
TW – Considering the current political-economic scenario, how do you envision the next ten years in Brazilian-Arab trade relations?
RH – The potential for growth in Brazilian-Arab relations is clear to see. We made a study recently, which we submitted to key federal authorities, according to which exports from Brazil to Arab countries could go from a current USD 11.45 billion to as much as USD 20 billion in four years' time, simply through more assertive promotional action. There's much more to achieve provided that structural issues be addressed, like the conclusion of free trade and investment facilitation agreements, in order to facilitate Arab investment in manufacturing partnerships. There's also an even bigger potential for trade to be explored via Arab countries that can reach consumers and markets which Brazil cannot at this time. But that, of course, depends on a strategy to position Brazil globally as having expertise in production of halal
goods, and it depends on making alliances with Arab countries to get our product into new markets. It also depends on a global strategy to advertise Brazil's expertise in halal production. The Arabs are well aware of our qualities, and so are most Islamic countries, but it's still a fact that Brazilians don't even know we're the leading exporter of halal goods in the planet today, although there are 14 million Brazilians among us whose parents, grandparents or great-grandparents were born in Arab countries. There's still a lot to be done. And that begins with advertising the importance of Arab countries to Brazil in trade, and the potential that is there in several other fields.