Jaguar Land Rover is the largest car manufacturer in the UK, and has two iconic brands of the world automotive industry. Jaguar, with more than 80 years of history, is the premium brand that increases the most in Brazil.
Now it has a complete new generation of products consisting of sports vehicle, sedans and SUVs and Land Rover, that since 1948 is a world reference in all terrain vehicles. Controlled by the indian group Tata Motors, the company has around 42 thousand employees around the world and markets its products in 130 countries.
The production of vehicles is centralized in UK, with aditional plants in China, India, Slovakia and in Brazil, located in Itatiaia, Rio de Janeiro.
From 2020, all new vehicles from Jaguar Land Rover will be electrified, offering consumers even more options. Electric, hybrid and plug in hybrid vehicles will be introduced, complementing the range of current models equipped with Ingenium diesel and gasoline. In Brazil for over 25 years, Jaguar Land Rover counts with 40 car dealerships in the country.
In this exclusive interview, the Swiss franc Frédéric Drouin talks about this new moment of the company, phase that promises even more connection with the Brazilian consumers. Fluent in Portuguese, and with more than 30 years of experience in the automotive sector, Drouin is the current CEO of Jaguar Land Rover for Latin America.
He reveals his personal vision about the main economic issues in the country. Check it out!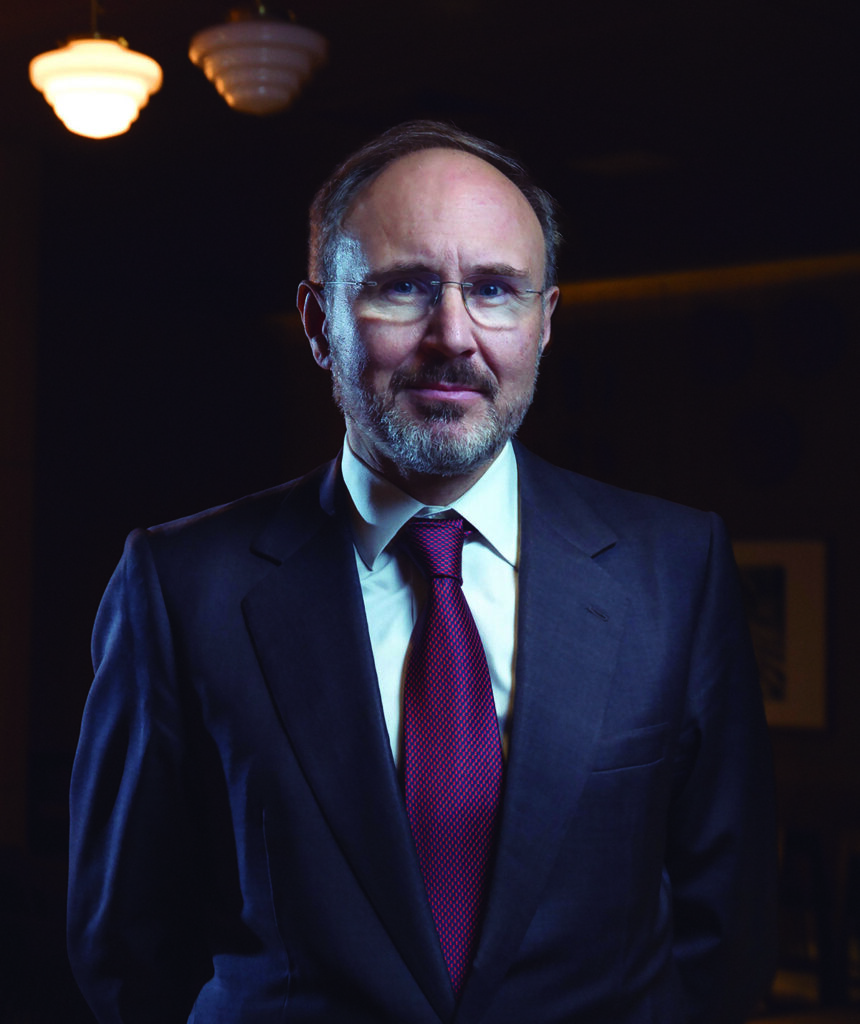 The Winners – How do you evaluate the last years in Brazil, having in mind the economic crises that we live and how do you evaluate this moment with certain optimism?
Frédéric Drouin – Personally, I have already spent 22 years in Brazil over three different moments. I can say I have a history with the country. Even though I am a foreigner, I already have a certain knowledge of the history of Brazil and its economy.
So I would say that today, for the first time in two decades, the country has an economic team with an agenda that focus on reorganizing the public accounts and putting the country on the tracks of growth, all this through a liberal agenda.
Obviously, it is noticiable that free trade and the search for the state efficiency are elements that facilitate the country development. Consequently, the economy and the people are benefited.
TW – In this sense, what is the role of the state in the construction of an economically sustainable society?
FD – As I said, see that the so called developed countries are all supporters of free trade and of an efficient state that deals more with issues like safety, health, education and infrastructure. This is possible when the economy is in order. The state has to generate conditions for the development.
In general, if we look for countries as Switzerland and France from the economic point of view, we will realize that at the end, the way is to invest in red tape processes and to encourage increase in productivity. This is fruitful for the economy as a whole, for entrepreneurs who will create more jobs and, of course, for the income earning population and better living conditions.
This is a crucial moment, so that the economy team can do all the reforms considered in order to leverage the country. Brazil has a lot of natural resources, raw materials, energy sources, as well as professionals with a mindset linked to the modern economy of networking and this dynamic fits the style of Brazilians.
I believe then that Brazil tends to project itself more into the economy of the future.
TW – Could you select a Brazilian company that was your inspiration during these 22 years, from the point of view of innovation, management or that you got to know closer?
FD – I have many good examples of successful Brazilian companies, however I like to mention EMBRAER as a case that is 100% Brazilian. I highlight that it is a company from the industrial sector, in a highly competitive segment, but always managed to achieve a strategic position in the world market, by bulding lighter and fuel-saving aircraft.
The success of EMBRAER did not happen by accident, it reprents Brazil in a complex sector of high technology. However, we have other examples of success, Iwould say that all business sector symbolizes a fantastic ability to compete, compared to all other countries.
Another example is the several family businesses that with an efficient succession plan managed to keep up, such as Casas Bahia from Michael Klein. They have a very interesting story. I see that retailing in general is a very difficult industry, and therefore challenging.
In the automotive sector, I highlight that our distributors and car dealerships were able to withstand the crisis and were responsible for marketing hundreds of vehicles of our brands. This through hard work and dedication.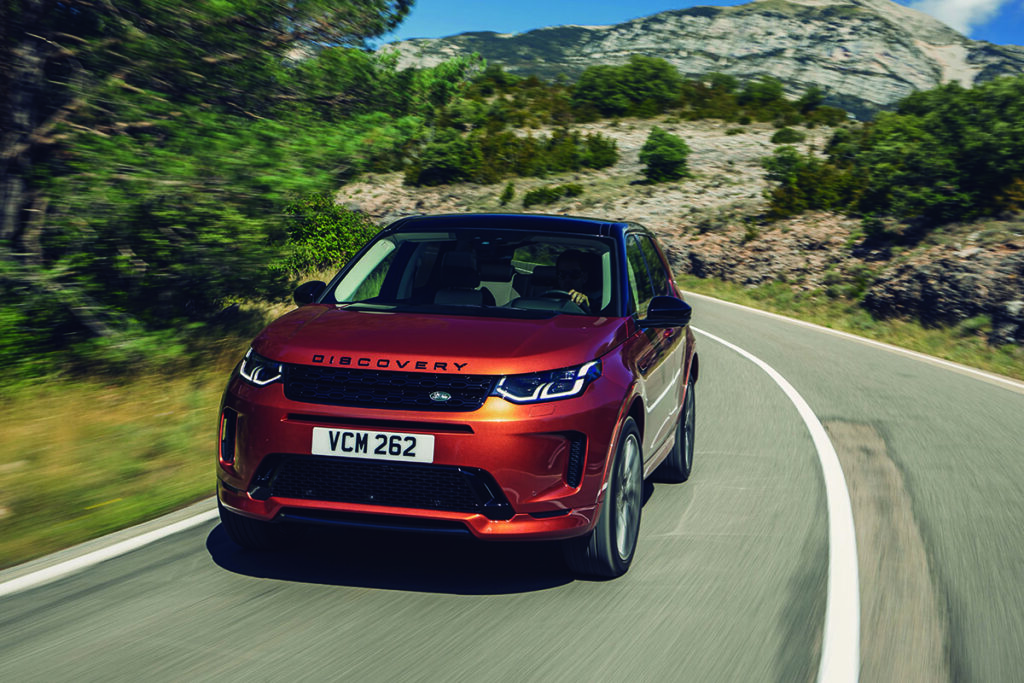 TW – The luxury market is still very small in Brazil, it is around 2% to 3%. What is the reason?
FD – There are three factors in this case. Obviously, even for the population with a higher purchasing power, the tax burden ends up inhibiting this purchase.
Even the resourceful person sees the product as an expensive acquisition. Secondly there is the issue of violence, that for a long time inhibited the purchase of a luxury car. Unfortunately, the problem of violence now affects all social groups. Third, the capillarity of the distribution network does not reach everyone interested in purchasing such a product.
We have many cities where there are interested people in buying a premium car, but these cities do not have access to a dealership. It is complex, because people need the physical service and assistance, we cannot think of internet sales for example.
When you buy a product of R$ 300 thousand you are looking for an exclusive service and a contact with the company and the brand.
TW – For the next years, what is the company's expectation regarding launches and investments?
FD – We continue to launch many products, we are in a frantic pace of a new model every three months. We are currently launching the new Evoque, the Jaguar I-PACE with the V8 engine, the new Jaguar XE and the Discovery Sport, finally there are many products focused on 2020.
In our area, the technological update and modernization are key and essential for the growth, to see and to stay on the market.
TW – Which personal characteristcs do you have that were a differentiator over the years and impacted your career in the country?
FD – I believe that flexibility and agility help in a market that is never stable, from one day to the other everything changes. Having speed is the capacity to understand changes. Here there is also a lot of networking, so you always have to have a positive character in your actions and a joy even in the face of difficulties.
This attitude help professionals to see the opportunities behind each crises Here you learn how to deal better with problems. 
TW – If you could choose a destination in Brazil for a consumer of Jaguar and Land Rover to enjoy the most of your car, which destination would be?
FD – In 2017, when we launched the New Discovery, we had a fantastic experience in Alter do Chão , in Santarém. Our expedition covered 160 kilometers in the Amazon rainforest, and we could not have another such amazing experience with the vehicles.
TW – Finally, what are the characteristics of the brand consumer in Brazil?
FD – All successful people, our consumers are people who succeed in life, whether in business, in arts or in sports. They managed to win and have an interesting life story to tell. They are demanding and a product with quality and obviously luxury.
Our clients appreciate that the resale value is more important than the purchase price, they want to have confidence that it will be an investment that will preserve the value of the good over time. We have examples, such as Defender, which is on the used market today at a similar price or even higher than 10 to 15 years ago when it was purchased.
It is impressive! When we talk about iconic brands, we can say that all around the world people have a strong passion for Jaguar and Land Rover cars, specially in Brazil. Working with these brands in a country as Brazil is a fantastic experience, you end up sharing life stories of people that are in love with the products.
Regardless of the affordability of buying a luxury car, there is a lot of passion for the brands. We then want to deliver this emotion. Land Rover for example was launched in April 1948 and the first cars arrived in Brazil in November 1948, in other words, Brazil was one of the first exporters of the brand.
We can still find two of these cars still in use. One of the most impactful experiences of my life was walking with one of these owners, on a 70 year old Land Rover through the streets of Sao Paulo.