With the resumption of tourism, we found ourselves thinking: Where are we going to travel now? The ideal would be to venture to a new destination or go where we already feel at home? I believe there is no right answer to these questions and the truth is that the right destination is the one that makes your heart beats faster. My mission today is to present a destination that I did not know and that studying about it, quickly, I noticed strong palpitations on the left side of my chest, so do not be ashamed to say that you did not know where Belize is, because most people also do not know.
Belize is a small country in Central America, the size of the state of Sergipe. It has 290 km of coastline and borders Mexico and Guatemala and unlike all other continental countries of Central America, which have Spanish as the official language, in Belize English is the native language, which leaves us with 3 options of languages, Spanish, English and 'portunhol'.
With the economy growing, Belize decided to reopen its airport last October. The Inter-American Development Bank (IDB) has reformulated its sustainable tourism program to finance the immediate response to public health and adapt it to new circumstances with the aim of interrupting the virus transmission. And with the country properly prepared to receive, let's understand why we must visit this well-kept Caribbean secret.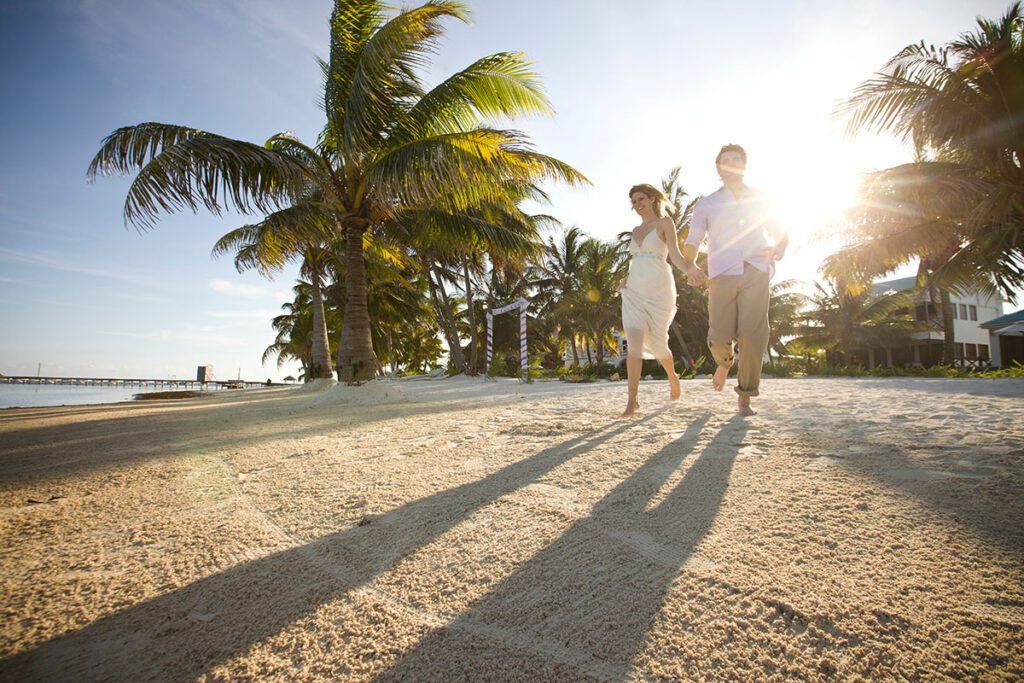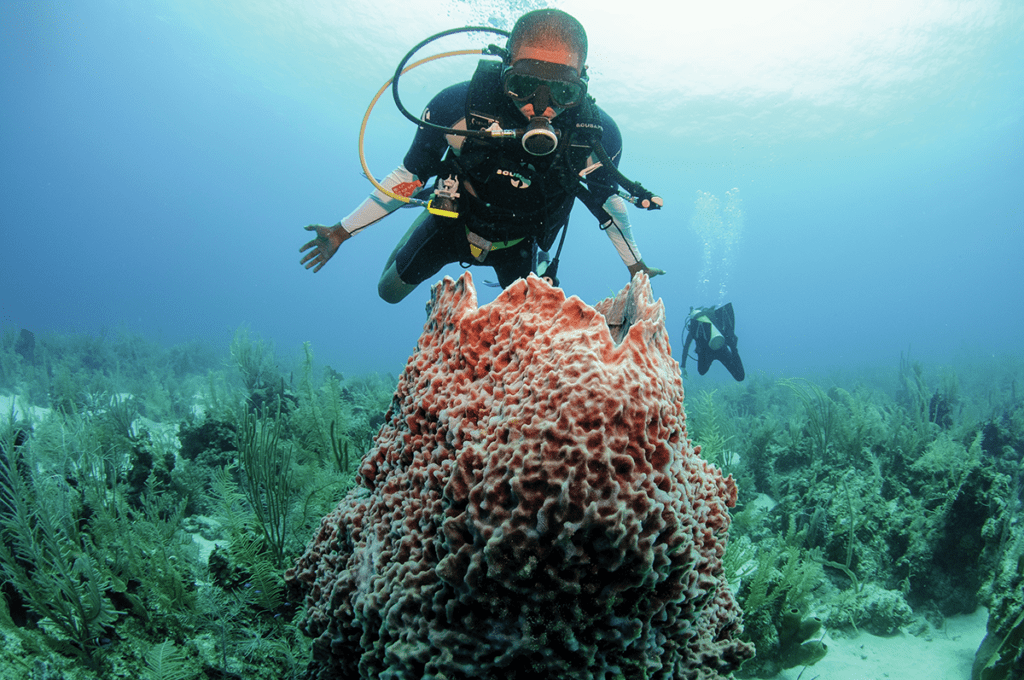 Preserved underwater world
For diving enthusiasts, Belize is one of the best destinations to visit, boasting the second most valuable coral reef in the world! It's more than 300 kilometres from the largest coral reef barrier in the west, seven marine reserves – such as the famous Glover's Reef Atoll – and many small islands teeming with underwater life. In addition, it is in the waters of the sea that is one of the most emblematic postcards of the country, the famous Great Blue Hole. A huge hole of intense blue water about 300 meters in diameter and 120 meters deep. It is to see and admire.
Impeccable Mayan Civilizations
The vestiges of the Mayan civilization that lived there in 2,000 A.C. are still very present in Belize. And the best part, they are much emptier than in neighboring countries. Xunantunich is a gigantic wonder and one of the most famous temples. From above its ruins, it is possible to see Guatemala. It is an easily accessible tourist spot that everyone should visit when they are in San Ignacio. In addition to Xunantunich, there are other beautiful options and Mayan archaeological sites. A little further south is the tallest temple in the entire region at El Caracol, which is followed by Lamanai, located on the bank of the New River Lagoon River in the Orange Walk district.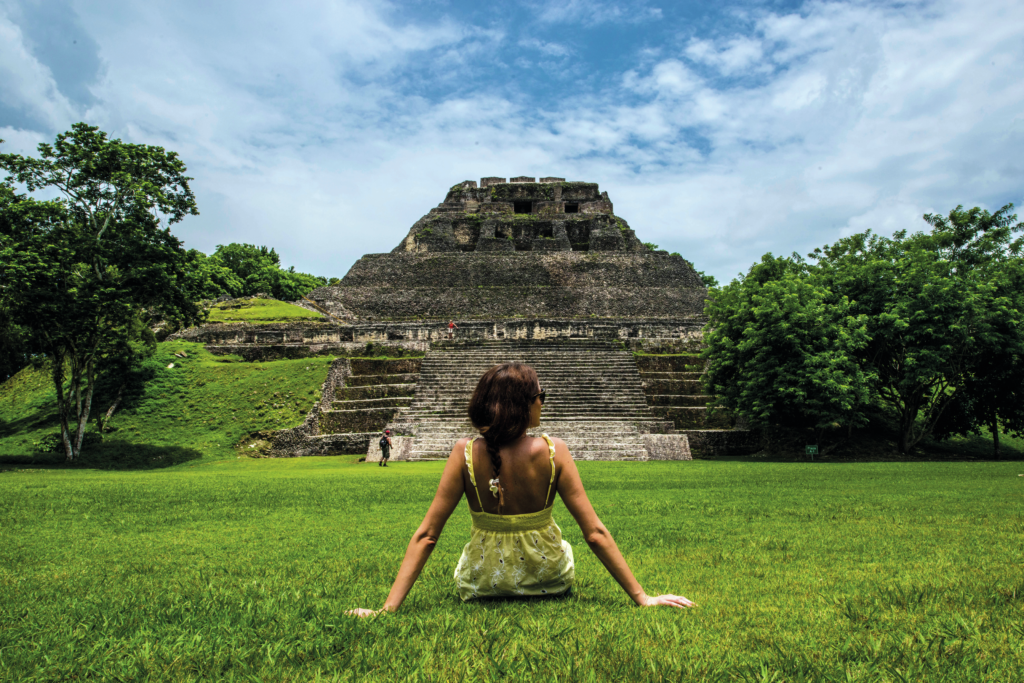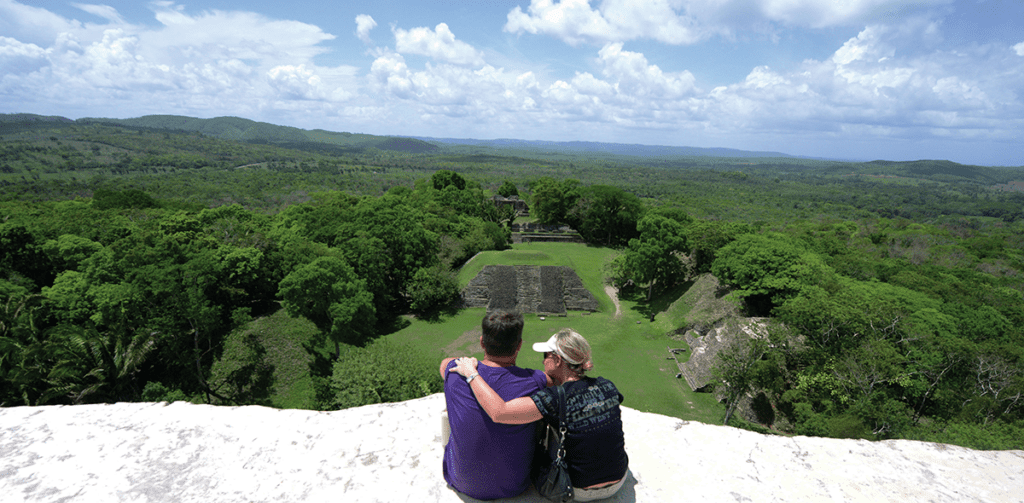 La Isla Bonita
The town of San Pedro, located to the north on Ambergris Caye, is said to be "La Isla Bonita" from Madonna's song. It is not sure if this is a myth or true, but what I have actually discovered is that its turquoise waters and white sand beaches delight anyone who wants to relax in paradise, from famous to anonymous. For fans of snorkeling, paddleboarding or kayaking, this is a special place in the world.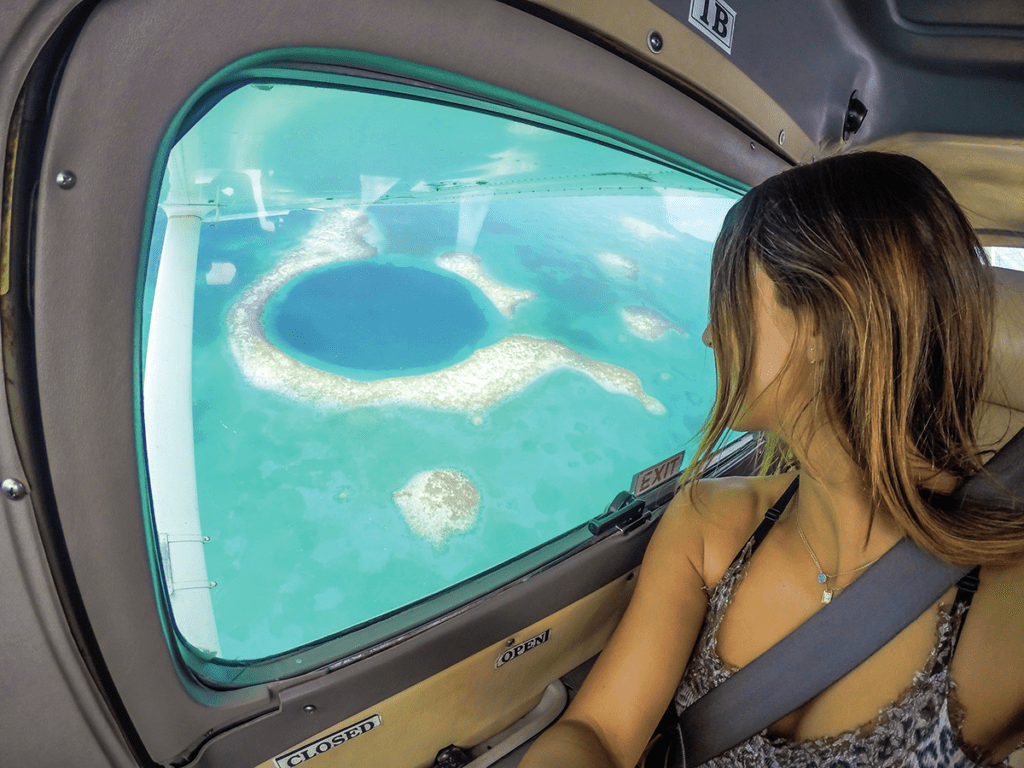 Caves and history
This small tropical country has hundreds of underground and secret caves that were used by the Mayan communities to perform ceremonies and rituals approximately 1.000 years ago. One of the most amazing caves is the ATM (Actun Tunichil Muknai), an ancient Mayan cemetery. Considered as one of the best tours to do in Belize, ideal for walking and swimming, surrounded by beauty and history.
Sanctuary of animal life
Belize has a diverse and protected wildlife. One of the reserves that can be easily accessed from San Pedro is the Hol Chan Marine Reserve. It is Belize's oldest marine reserve and has 4 different areas offering diving and snorkeling sites, the most popular in all of Belize, and where you can see sharks and stingrays. Belize also has the world's first jaguar reserve: the Cockscomb Basin Wildlife Sanc[1]tuary. Taking a guided tour at sunset may be the best option to see the widest variety of feline species.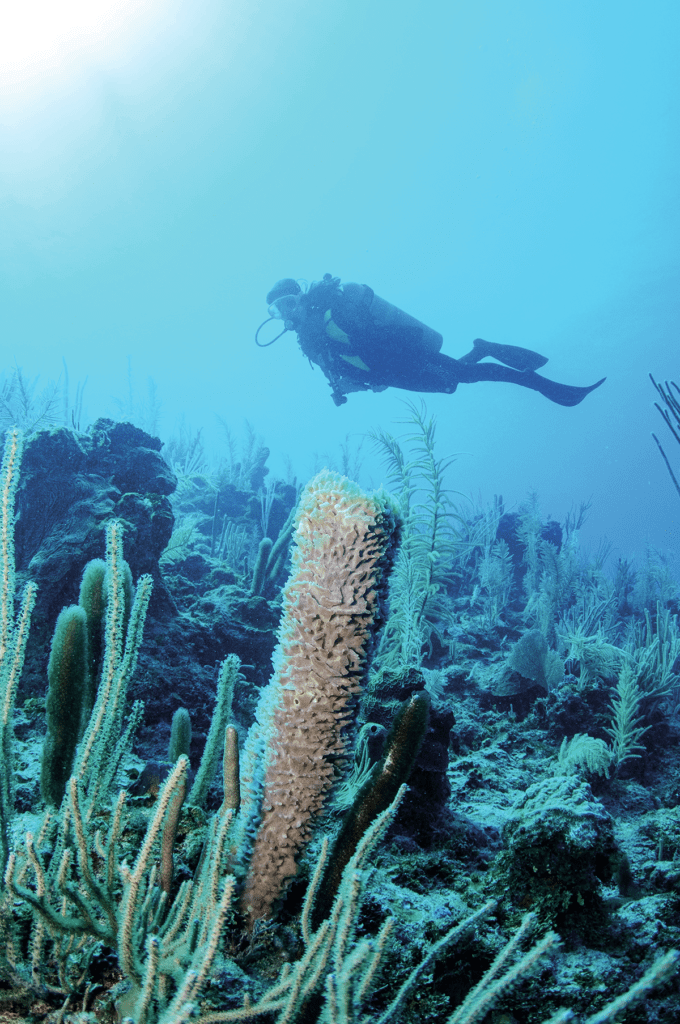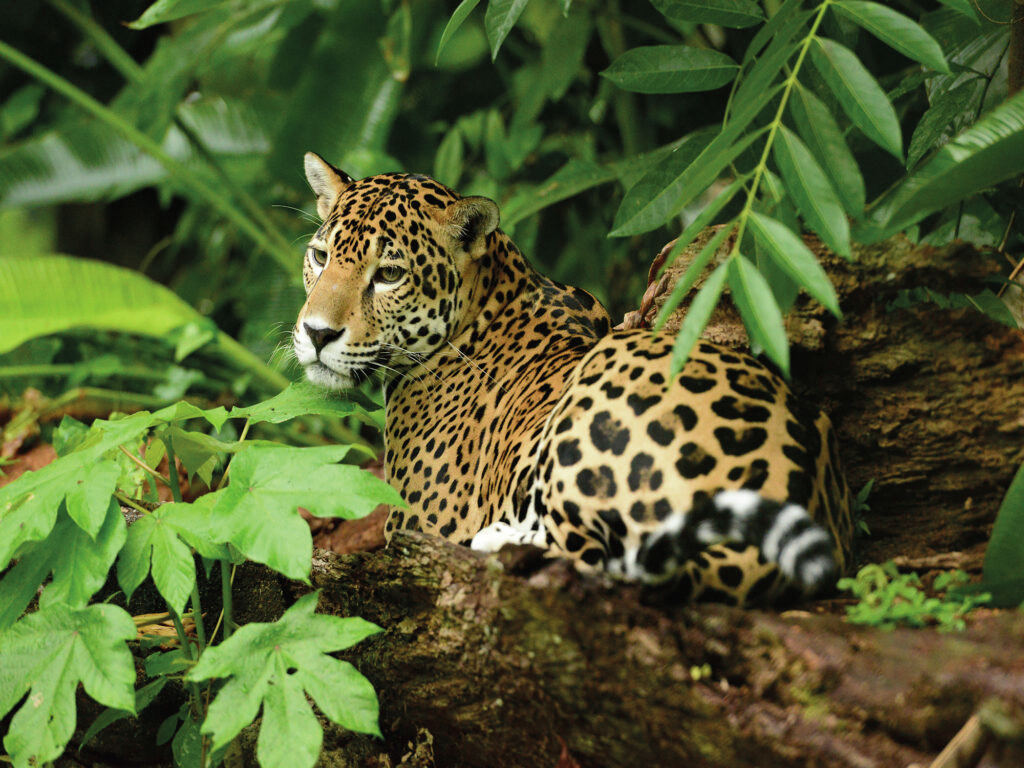 Belize is for everyone!
If you think Belize is an unattainable, difficult, and adventurous destination, you are mistaken. Belize is ideal for all types of visitors! For those looking for a romantic place to stroll with their love, there are many charming hotels, perfect for rest and dating, hidden beaches, and restaurants on the sand for candlelit dinner.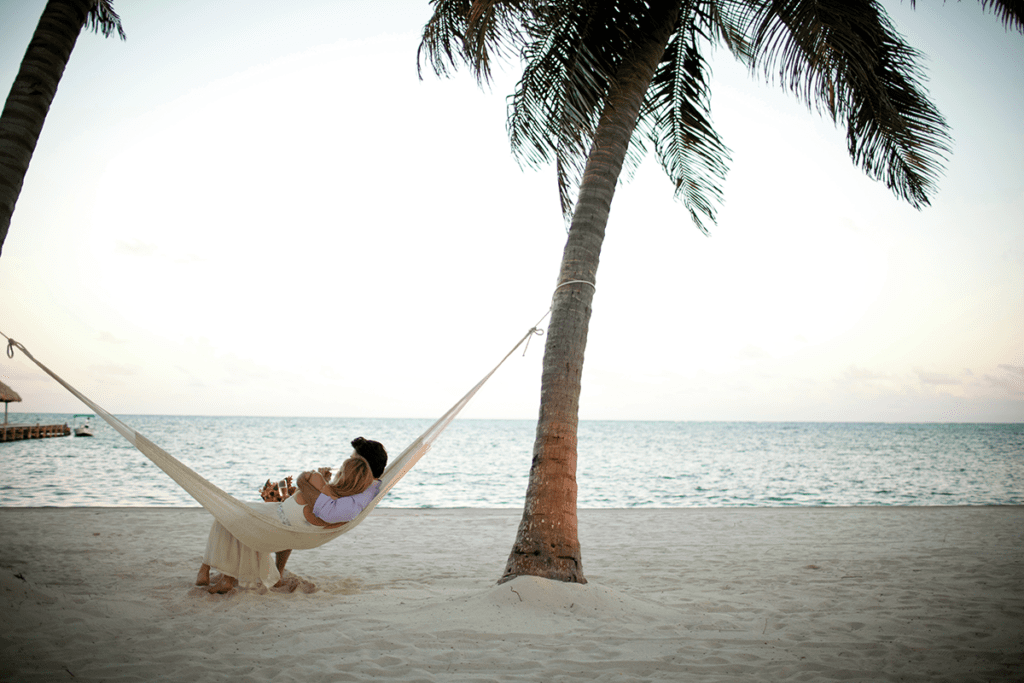 For those who want to travel with family and friends, Belize is a natural amusement park. The itinerary begins by waking up with the howl of monkeys, then climbing the Mayan ruins, followed by snorkeling to discover marine life. And these are just some of the activities you can do as a family and with the gang.  The itineraries of the country serve for those who want to live incredible moments in group, or even alone, since the people of Belize are very friendly and welcoming, and that this is a safe destination for solo travelers, so Belize wait for me!