Located in the Principality of Monaco, the Monte Carlo Bay Hotel & Resort is a dual purpose space perfect for those who are alone or taking a family vacation. His interior design was designed by Pierre-Yves Rochon, with minimalist lines and captivating Riviera colors, always working with the volume and perspective of the environment.
All rooms feature contemporary furnishings, making it clear the hotel's innovative positioning, such as the Rafael Nadal Suite, a tribute to the tennis player that won ten times the ATP Monegasque, with an elegant, discreet and inspiring atmosphere. This suite is a must see.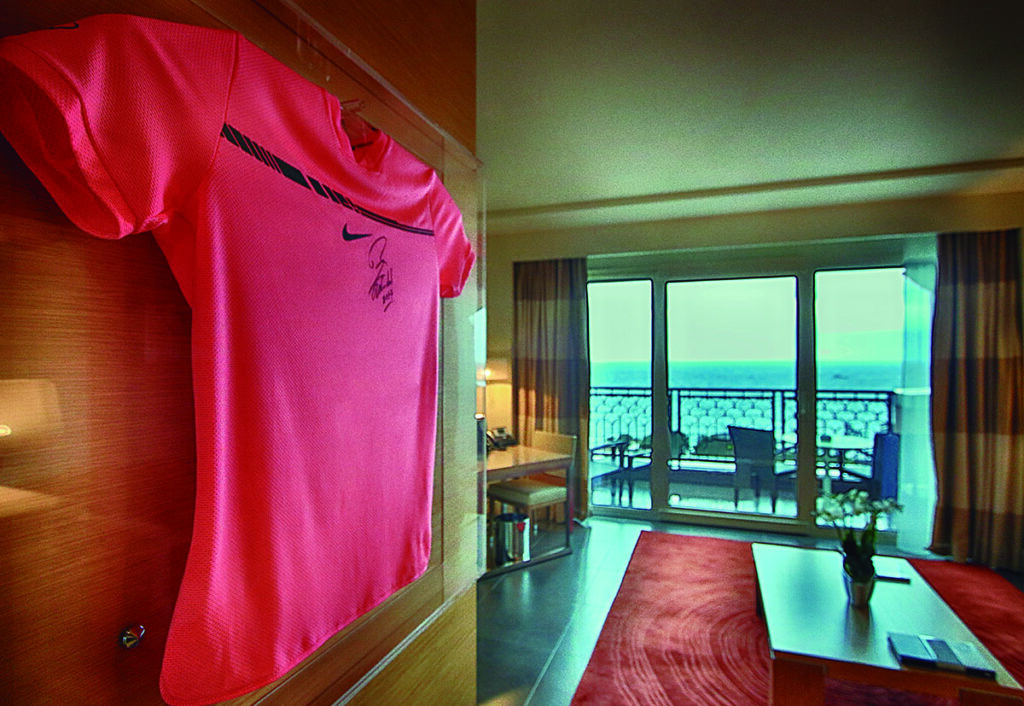 For your relaxation, enjoy the 11 treatment rooms at the Cinq Mondes Spa with its various rituals and massages. The Royal Lulur ritual is designed especially for the hotel, bringing art and well-being to your body; the japanese aroma and flower bath relaxes your body and your mind, as does the turkish bath and radiance exfoliation. After enjoying the spa, meet the starry Blue Bay restaurant and its Caribbean chef Marcel Ravin.
Caribbean dishes with the treasures of the land and the south sea, flooding your taste buds with delicious and different flavors, such as the catfish breaded and the foie gras with pistachio pesto from Martinique. All the vegetables coming from the hotel's own organic garden or the "Jardin des Antipodes" in Menton. In 2019, some vegetarian options were also included in the menu, making the restaurant even more inviting.
A member of the Monte-Carlo Societe des Bains de Mer, the hotel was the region's pioneer to receive the prestigious Green Globe, successfully fulfilling its environmental commitment and then receiving the 2019 EHMA Sustainability Award.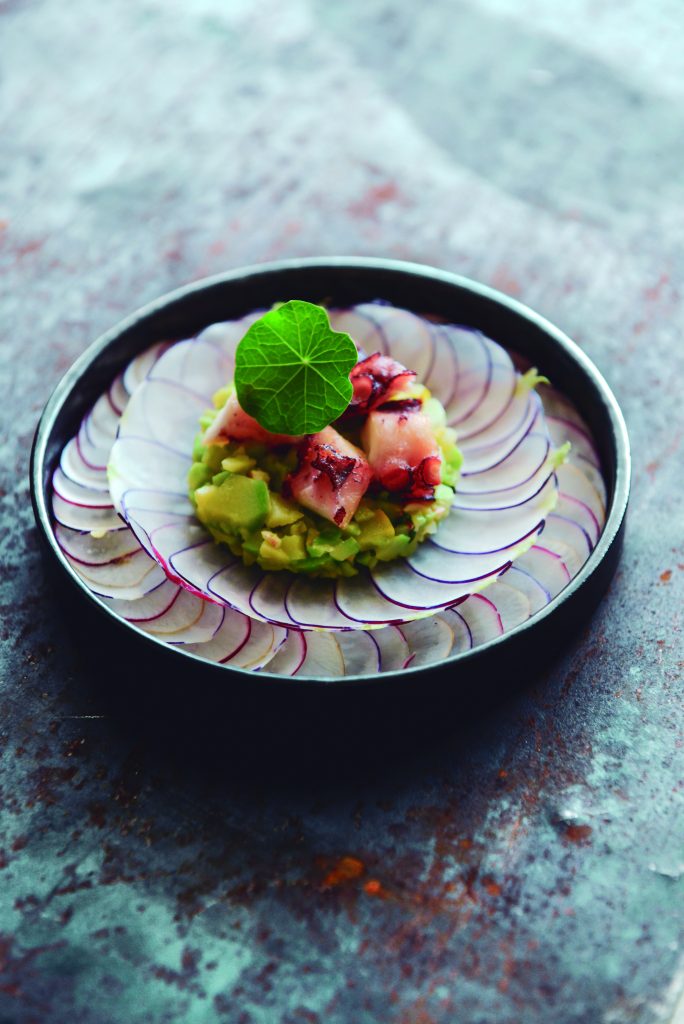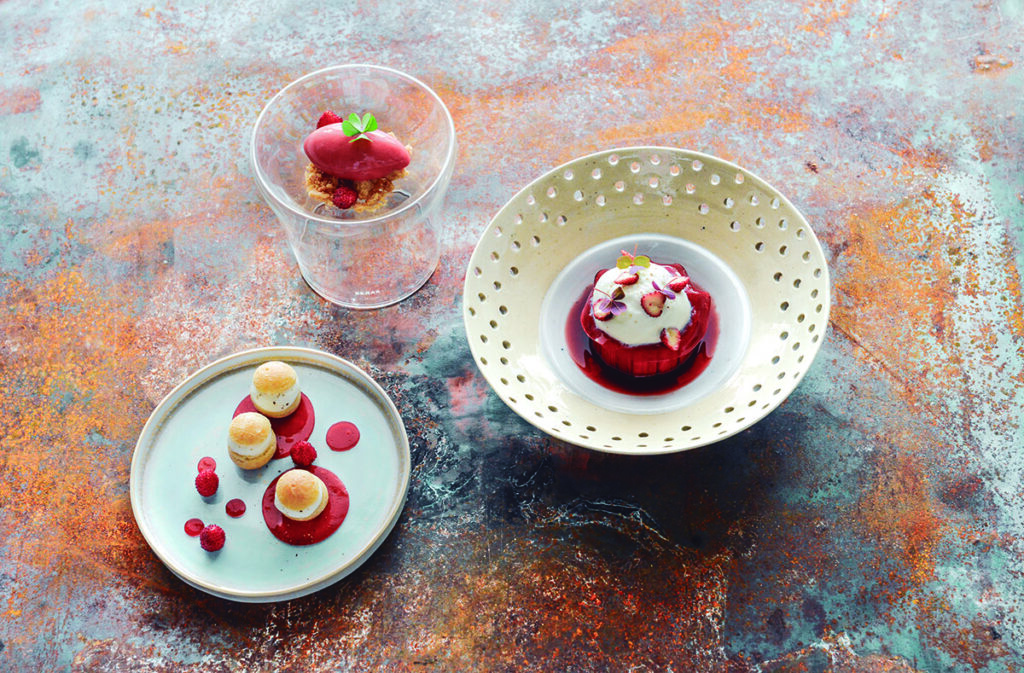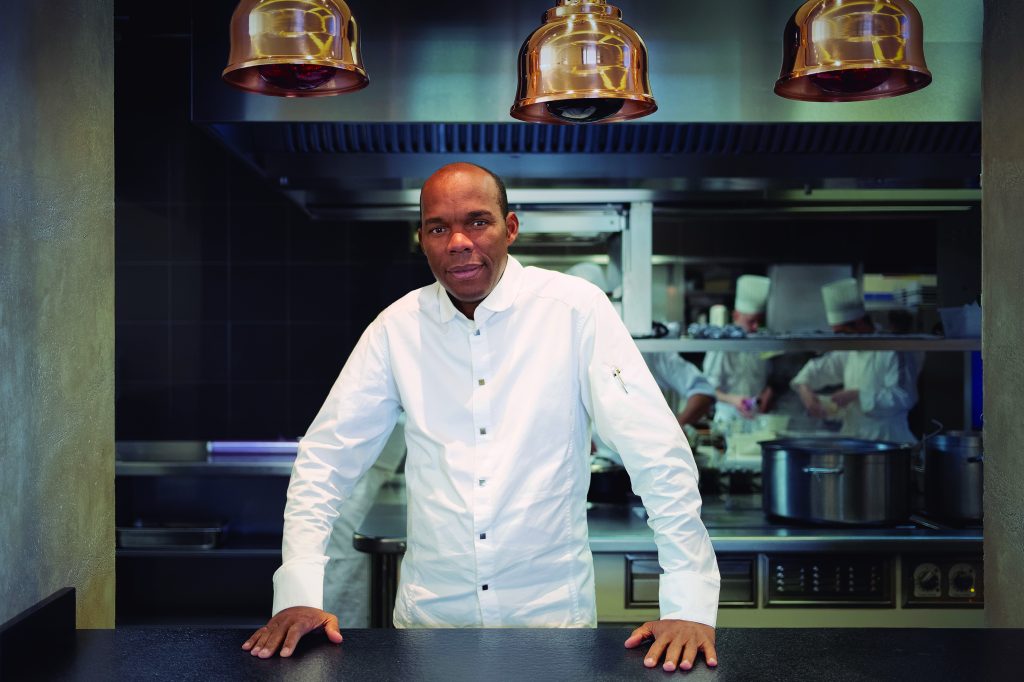 History
In the early 2000s, the development of tourism and the attractiveness of the Principality led the Monte-Carlo Société des Bains de Mer Group to increase its hotel capacity. Avant-garde and keen to preserve its reputation for excellence, the brand imagined a hotel concept new to Monaco, remaining within the codes of Mediterranean palaces with neo-classical architecture featuring arches and colonnades.
In 2005, a new sumptuous establishment rose from the sea: the Monte Carlo Bay Hotel & Resort. The demand for a modern development required high technical expertise as the hotel is entirely designed on the sea. The project, led by the Brussels-based architecture firm, L'Atelier d'Art Urbain, and Monegasque architect Louis Rué, developed the idea of an 'L' shaped building with three towers benefiting from optimal orientation on the Mediterranean Sea. Monte Carlo Bay Hotel & Resort's architectural exploit deserves to be praised as it includes 334 rooms and 22 suites, and is both a holiday destination as well as a conference centre.