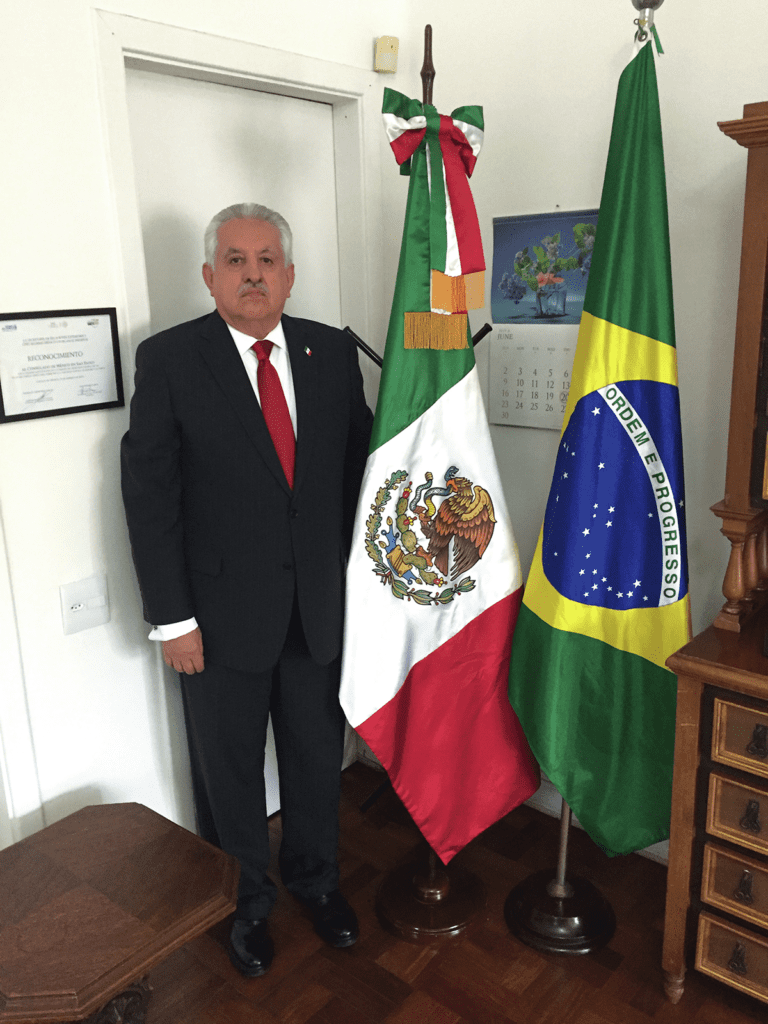 I would like to thank this prestigious publication for providing me with a plat- form for speaking to its valuable audience. It is very important to strengthen the fraternal ties and bonds among countries and cultures during these difficult times amidst the COVID-19 pandemic. As a former Judge, I would like to share some simple thoughts and try to encourage the new generations of those studying such a distinguished discipline as the Law.
I am speaking here as I would to anyone close to me whose is starting out their career in the Law as a Judge.In such a broad field as the Law, a Judge's role is probably the most sensitive in our profession and, dare I say, anywhere. Judging our peers is no easy task if we consider what the job really implies: honesty, capability, authenticity, impartiality and an overall sense of human solidarity and responsibility.
Francesco Carnelutti once said "no man would agree to be a judge if he were aware of the what is needed to pass judgment on others. Nonetheless, we need judges. That is the Law's drama". This was a reality for yesterday's jurists, the drama being experienced by today's and the odyssey we will inevitably face tomorrow if we continue to believe the law is the best means of ensuring human coexistence.
We have crossed the threshold of a new millennium and begun an era marked by several changes in Man and his relationships and values. These changes affect our social, political, legal and economic affairs and now more than ever, we need to rethink our legal systems and the qualities required by those on the cutting edge who have the delicate mission of applying the law in practice.
Society has always been con-cerned about the administration of justice and its citizens have clearly been demanding greater human and professional qualities from those responsible for this honorable civic ser-vice. There is a common conception that if we lack true justice, it is for rea-sons related to those res- ponsible for delivering it and that the law can sometimes be unfair.
The government is obliged to address these concerns and, above all, take appropriate steps to ensure justice is adminis-tered by honest and capa-ble judges and this trans-lates into effective support for the government, as justice is the basis of community life, it protects ins- titutions and supports the well-balan- ced, integral and orderly develop-ment of the State and its citizens.
Today, judges need to meet a higher bar. It is no longer enough to simply meet the legal requirements needed to hold such a distinguished role. In modern times, judges need to be constantly kept up to date and require continued education. As we and the world around us change, so does the law, throwing up new and more complex problems that those who apply the law need to address and resolve.
The law is a complex universe that also requires specialist judges if we want the administration of justice to be safe and effective and build further trust in our legal institutions. A judge has a duty to apply a given law in a specific case and a parallel duty to be forthright and efficient. The judge's mission is to dispense justice fairly and make a commitment to doing so. Only then we can begin to recover society's trust in judges and its faith in the law as the ultimate tool for maintaining human coexistence.
This is the only way to fulfill the highest and most distinguished responsibility the State and society can confer on a judge.Affiliation of Mexico with the Latin American Federation of Judges (FLAM) and integration with the International Association of Judges (IAJ) in 2000 was a form of recognition for the Mexican judiciary and its judges and magistrates. We aspire to have a better future for the Mexican legal system and we now aspire to sharing our desire to build a fairer society based on universally recognized values with the rest of the world.
Allow me to end these brief remarks of a judge who is starting out on his career with an excerpt of a letter by Spanish Benedictine monk, Brother Benito Jerónimo Fei-joó, who wrote the following in the 17th century to a judge who had recently been appointed in Spain:
"I do not know, my son, whether to congratulate of condole you on the information you give me, of his Majesty having honored you with a Judge's robe. I contemplate you as placed in a state of slavery; which, although it is an honorable one, must always remain and continue a slavery. Already, you are neither mine nor your own, but belong to the public at large. The obligations of this charge should not only emancipate you from your father, but detach you from yourself also. There is an end of your considering your convenience, your health or your ease and you have only now to attend to the duties and discharge of your conscience. You should look upon your own good as a foreign concern and regard that of the public as your own. You are already divested of neighbors, friends or kindred. What I am saying is that the office of a judge affords proximate occasions for sinning through the course of a man's life. He who doubts whether he is imbued with a sufficient share of knowledge or a necessary portion of health and Constitution to undertake so weighty a charge; he who does not know his sensitivity liable to be wrought upon by the en-treaties of domestics, friends or relations cannot, in my opinion, enter upon the office of a magistrate with a good conscience. The passions are to be left on the Court steps as to not cloud judgments with affection or hate. Nor should you consider yourself more than a humble servant of justice, however great your talent. Praise and glory must remain far from you, only the feeling of accomplished duty will offer you satisfaction…".
¹I would like to thank my associate Luis Gerardo Hernández Madrigal for the support provided in this article.