A Bachelor of Law by Pontifícia Universidade Católica – São Paulo (PUC-SP), with a professional master's degree in Law and Development, major in Business Law, from Fundação Getulio Vargas (FGV), and a postgraduate degree in Infrastructure Law from GV Law, Isadora has had an outstanding performance in public management by working on important processes of common concessions and Public-Private Partnerships (PPP). In the area of public management, she has worked as the Undersecretary of Partnerships and Innovation in the São Paulo State Government, where she coordinated projects and led teams responsible for implementing partnerships with the private sector and innovation in public management and public contracts, among other positions.  Currently, as a founding member of ICO, a public-private integration consulting firm in the infrastructure sector, she provides services to governments, concessionaires, and to private and state-owned companies, creating public-private arrangements and strategic planning for socially and economically complex projects, acting in strategic partnerships, PPPs, and concessions, structuring ESG practices, infra-structure, inde[1]pendent contract verification, project financing, preparation of Value for Money studies, and other activities pertaining to legal, economic[1]financial and strategic structuring, as well as project management in the multiple infrastructure sectors. She is the host of the first infrastructure podcast and videocast in Brazil, Infracast. Prior to her work with ICO, Isadora was a leading partner in the government segment in Brazil at KPMG. Furthermore, since she is always focused on causes she believes in, she is the co[1]founder and CEO of InfraWomen Brazil (IWB), a non-profit group dedicated to promoting and encouraging the presence of women in the infrastructure sector, seeking to build a space in which it is possible to share ideas and experiences to assist in the development of the infrastructure agenda in Brazil. Brazilian, Jewish, and vegan, she inherited a passion for the arts, architecture and knowledge from her parents Dodi Chansky and Rony Cohen, and learned about the importance of fighting for everything you believe in and resilience from her stepfather, Otílio Manuel. Her best friend is her sister, Marina, mother of her godson Francisco. Married to Fernando Marcato, a lawyer and current Secretary of Infrastructure and Mobility for the State of Minas Gerais, she has two canine children, Amy and Bowie, both Golden Retrievers, and two stepdaughters she adores, Julia and Carol.
She is a strong woman who recognizes her role in the industry and has become a role model. In this exclusive interview, she talks a little about her achievements and the importance of partnerships for Brazil to develop itself as a country. Read more below.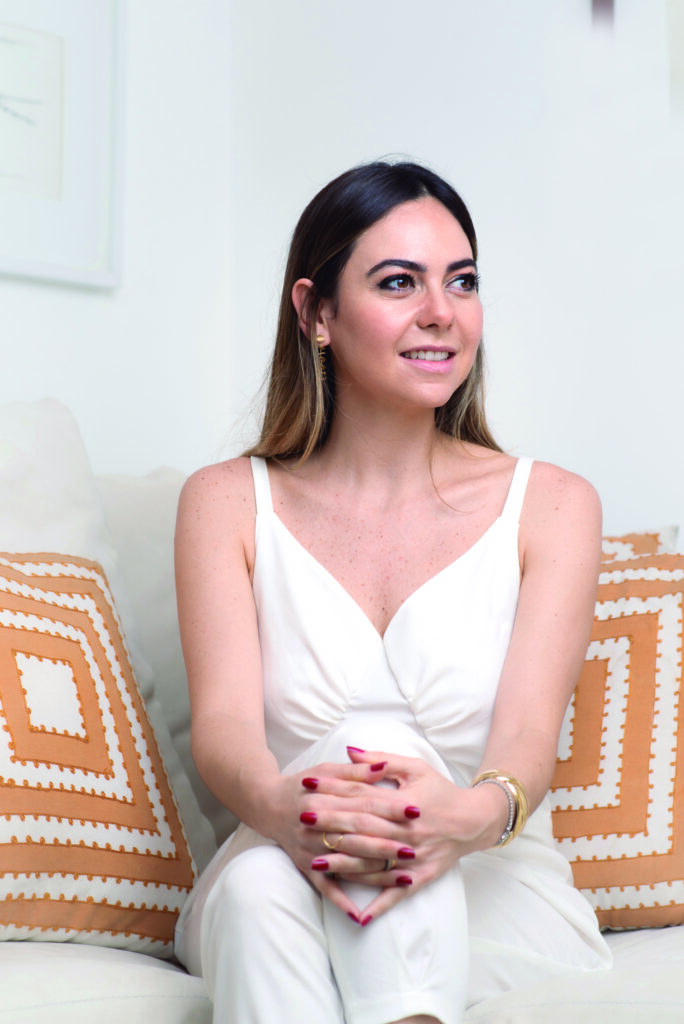 The Winners – You graduated in Law and became specialized in infrastructure. When did you understand that you could work in the infrastructure segment as a lawyer, and how did this transition take place?
Isadora Cohen – Infrastructure demands a transversal look at all stages of project development. One needs to be interested in everything: engineering, economic-financial, social, environmental, and political issues. The Law degree brings an understanding of the "whole," which made it easier to deal with areas that were not part of the scope of my original training. In the beginning, the curiosity about these topics was enough to start a journey in search of more knowledge about technical and economic issues. As time went by and new responsibilities were taken on, I had to specialize. Both in my graduate studies and my master's degree, I had to study accounting, finance, and efficient project management, among others. The transition to a multidisciplinary look really happened when I was invited to be the director of a company linked to the Municipal Finance Secretariat of the city of São Paulo. At that moment I understood that Law was a very powerful tool and that a lawyer like me could contribute to the structuring of complex operations. With the invitation to be executive secretary of the Partnership and Privatization Program of the State of São Paulo, I had the opportunity to improve my developed skills and also add another skill of coordination/leadership, possible from the holistic vision that Law brings.
TW – Your professional trajectory is permeated by solid long-term work in state-owned companies and autonomous entities (autarquias) in the development of projects. How was your entry into public life?
IC – One year after graduating, at the age of 23, already working as a lawyer in one of the argest Brazilian law firms, I was invited, due to a project I had developed in the Sociedade Brasileira de Direito Público (Brazilian Society of Public Law), to work with the general director of the Transportation Agency of the State of São Paulo. The invitation was to support the development of strategic projects for the Agency, such as the concession project for the Tamoios Highway and the concession of the São Paulo Regional Airports. It was a period of deep learning and development. Coordinating projects of this magni[1]tude is a transforming experience. It was at that moment that I realized how much infrastructure impacts the lives of all of us. After this valuable experience, I was director of operations and project development of the São Paulo Development and Asset Mobilization Company, linked to the Municipal Finance Secretariat of the city of São Paulo. There I was able to get completely out of my comfort zone! I was hired to head the team that structured operations of receivables flow optimization and constitution of guarantees for partnerships and municipal concessions. It was also at SPDA that I began to understand the capital markets and how its tools could be at the service of better infrastructure and services to the population. Finally, still in public life, I was invited to take over the Executive Secretariat of the São Paulo State Privatization Program, in addition to coordinating the State's PPP Unit. At the time, São Paulo already had a portfolio of projects that mobilized more than R$140 billion in investments. The description of the activities involved coordinating the structuring of new priority projects and supporting the management of the partnerships already contracted. These included mobility, transportation, health, sanitation, and other projects. The experience of almost 10 years in the public sector has taught me a lot. It is important to understand the context in which decision making is inserted and, pragmatically, to enable solutions that transform people's lives for the better.
TW – One of the great debates in society right now involves the current models of public private partnerships. In your opinion, how can the current model be improved and how does it benefit Brazil's development?
IC – The debate taking place in the legislative branch reflects concepts that have been tested in the practice of concession contracts and PPPs and are becoming more sophisticated. The bills currently passing through Congress – especially those on PPP and Concession contracts and Incentivized Debentures – bring greater solidity and security to themes that have been refined in practice. The contractual model of partnerships and concessions has been increasingly establishing itself as a good tool to achieve better public policies. We have already debated and improved a lot the project structuring processes. Of course, there is still a lot of work to be done! However, in my view, the essential themes to be deepened and debated are related to the management phase of these projects. How can we ensure good governance of the processes and enable a more adjusted partnership between the public and private sectors? The key to development is to improve the management of the partnership and the efficient regulation of the project, respecting the contractual arrangement. There is still huge room for improvement in communication. It is necessary to improve the dialogue between public and private partners and, in particular, the communication with users.
The more care is taken with communication, the more society will be able to understand the benefits of the partnership and the more support the project will gain. Speaking of benefits, today infrastructure has become the focus of a transformation based on ESG pillars. There is no longer room to talk about projects that do not have the visions of environmental responsibility, social responsibility, and governance on board. This is certainly the most important frontier of modern infrastructure.
Check out the full interview on our app or digital newsstands here!