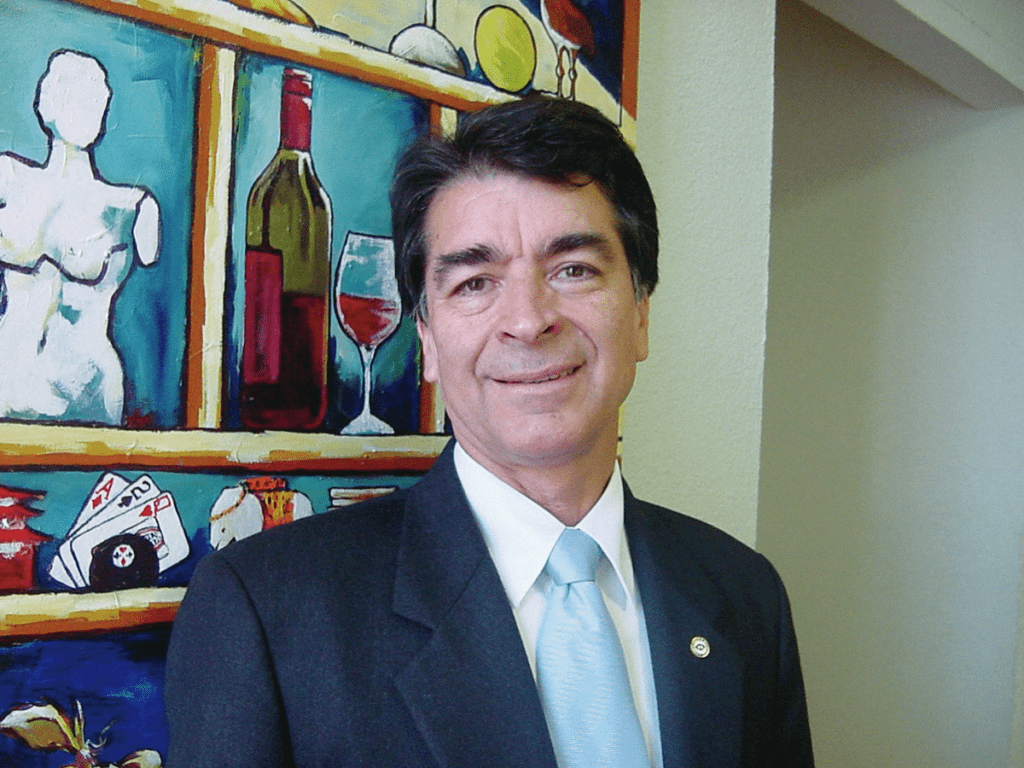 I'm talking to you! You, who had a successful professional life, managed to save money, has resources for a peaceful retirement but are now in doubt if you really should stop working, stay at easy and let your businesses decisions to be taken by someone else.
And actually leave the country's decisions in the hands of others.
The question is whether you are in reasonable health or ill. That makes all the difference. If you feel ill, this conversation is definitely not with you. Very good health, I think, no one will have after a certain age, so let's consider that if your health is reasonable, that's good enough, that's what we want. And a good mind to think.
Now, think of the experience that you have accumulated in that stage of life that allows you to discern what is important, what is urgent and what is necessary. Few have your management experience, your business vision and your good contacts.
Control over time is also a privilege.
You have time to think, to travel, to practice your sport, to read, watch shows, sleep and wake up late. And another important aspect, you feel financially relaxed and you still have some capital to invest in your own business. Let's think together about Brazil 2020. Let's pay attention to the signs.
• It is a country that offers more economic security than a year ago. We started growing again. People's expectations are favorable, investments in the Stock Exchange are bringing good results, inflation is under control, the Brazilian constitution is being respected.
• There is a feeling of support from the population for reforms. Some reforms already approved by Congress will improve public management and the economy. Many more reforms are to come. There is a feeling of confidence in the government's economic team. It looks like we're on the right track.
• Money is still affordable, at a low cost. Projects and initiatives are missing.
• There are business opportunities everywhere. For bargain prices, companies can be acquired then reorganized and resold at a profit. Opportunities should arise in the wake of privatizations.
• There are good professional talents available on the market as a result of a lethargic economy in recent years.
• The country is open to business contacts abroad. Technologies, financial resources, talents can cross borders, although this can improve a lot.
• Many of us now have more confidence in the liberal economic teams that run the country and several large states, which includes the State of São Paulo.
• It still is an unequal country in which modernity, technological progress and a high standard of living coexist with poverty.
Many entrepreneurs see the shortages we have as opportunities. For example, we still have high unemployment, low sanitation coverage, high level of defaults, poor inland logistics, population with low schooling level and many others can also be seen as opportunities for initiatives that are aimed at meeting these shortages.
There is a world of investment opportunities and, as a market researcher, I will bring up just one of them, especially for people like you.
Homes for the elderly to live together. The Brazilian population is aging, with the advance of medicine and healthier living habits. Life expectancy has grown and today's children are sure to live over 100 years. In the USA and Europe, small towns have been designed whose homes are only sold to people over 55.
These villages offer all the security and services in common use, such as restaurants, laundry, entertainment, health care, sports center, etc. I haven't seen that in Brazil yet.
There is an opportunity for nursing homes to be installed in the same houses that you live in and that now, with the departure of the children, had become too big. There are then opportunities for day care establishments, nursing homes for the elderly that require daily health care from therapy, nursing assistance and friendly coexistence only during the day.
The biggest hospitals have already created their senior living centers with all the comfort. Want to talk more about this?
If you are interested in other business opportunities, please, read me in the next edition of The Winners…