Listed as a Historic Monument, the architecture of the Hotel Hermitage of Monaco unites classicism and modernity. Overlooking the Mediterranean, it boasts privileged views of the Principality's harbor while remaining a haven of peace for its guests even with its central location.
Eminent designers and artists have made their mark on the style of the hotel.
The ceiling of the living room, called Belle Époque, embodies the character and opulence of the place being inspired by the "Gracês Florentines" fresco by François Boucher and Jean-Honoré Fragonard. In the restoration of the room in the 1970s, the columns of pink marble stood out among the crystal chandeliers.
The Garden d´Hiver, an umbrella-shaped structure that was erected and created by Gustave Eiffel's disciples, has pastel, golden tones and a light that brings a certain serenity to the scene and makes the hotel synonymous with elegance and refinement.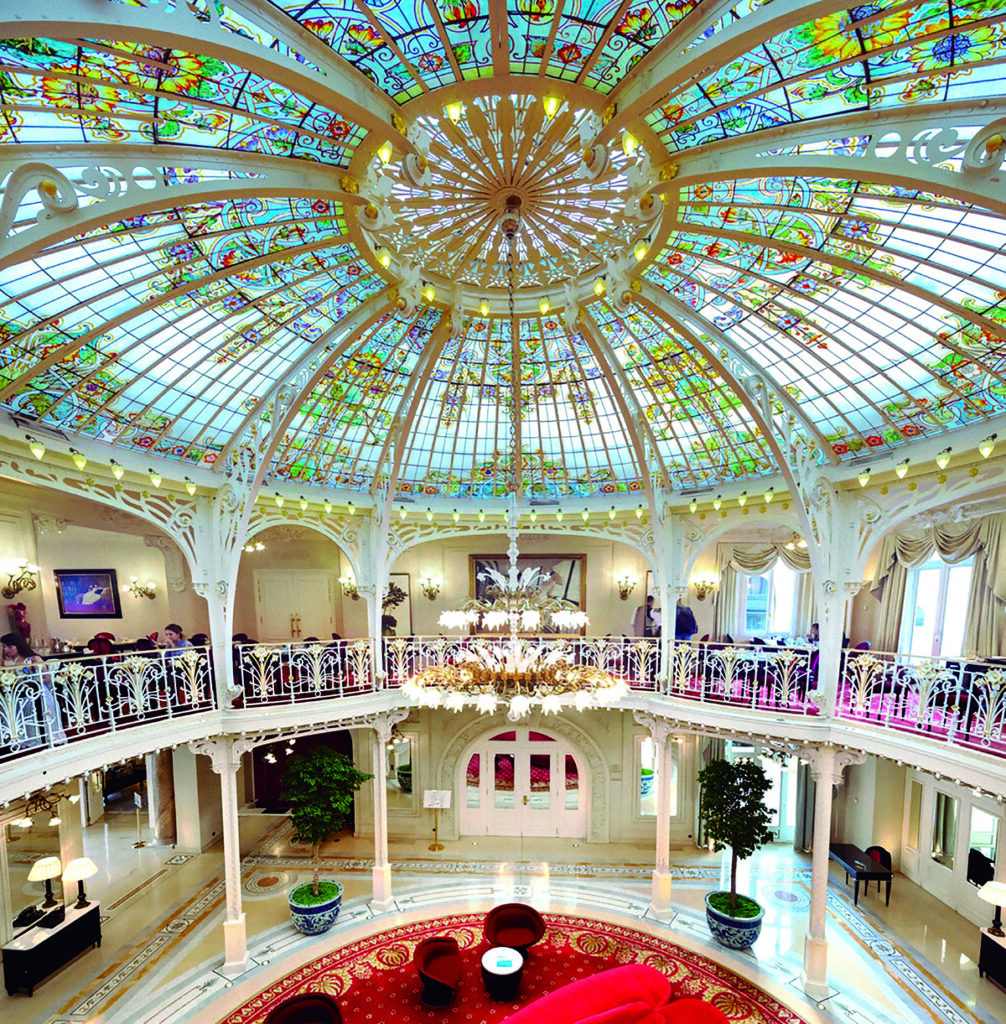 The suites boast magnificent views of Monaco Bay or the Mediterranean Sea, and their interior design creates a timeless, minimalist ambience with soft colors, bronze and matte gold.
Its walls are decorated with contemporary artwork and the rooms are equipped with the latest technologies for the comfort of the guest. The Penthouse Diamond Suite occupies the top floor of one wing of the Hotel and each room is delicately decorated in haute couture, aubergine and gold tones.
And its terraces offer a 360 ° view of Monaco's harbor, Monaco Rock, the Sea and the Alps.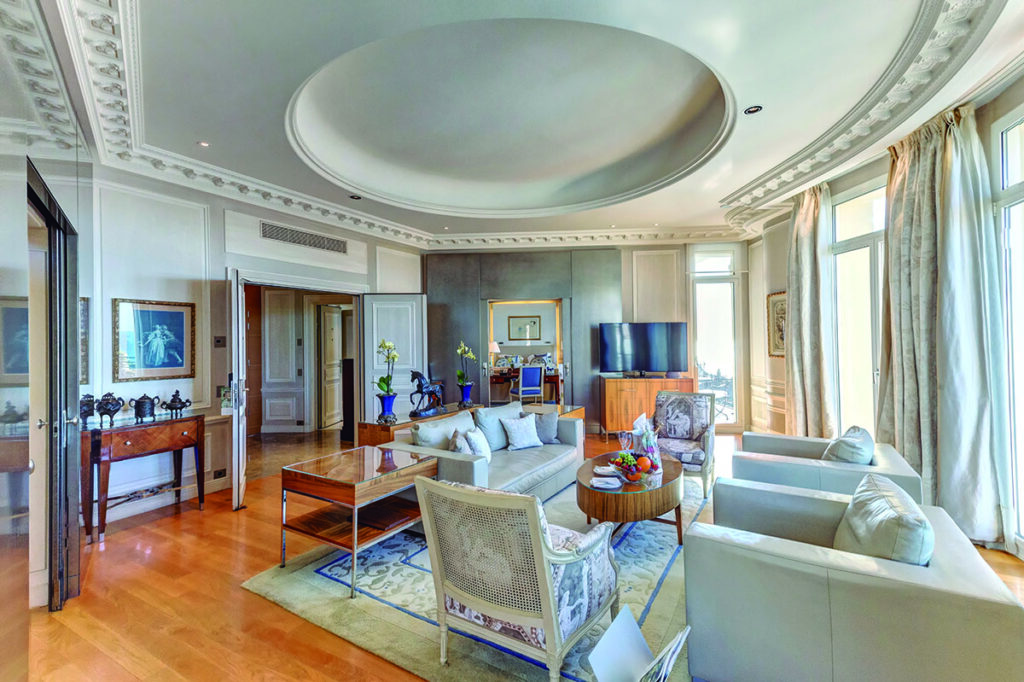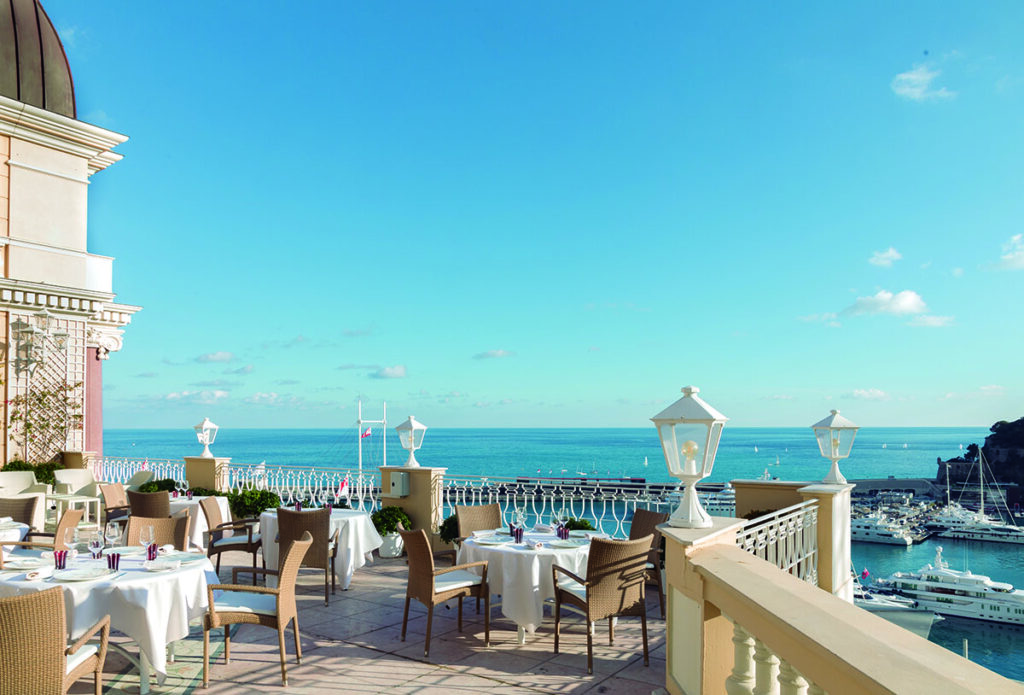 Executive Chef Benoît Witz and his team at Le Vistamar restaurant offer a Mediterranean dining experience focused on simplicity and kindness rooted in sharing.
Benoît brings to the gourmet menu its healthy, unique and sunny cuisine with refined flavors, linking wellness with gastronomy and bringing an intimate atmosphere with its shared dishes on one of Monaco's most beautiful terraces.
In addition to all the products used coming from local farmers and suppliers, the best fruits that nature can offer are prepared and adjusted with a generous mind and heart: "Sophisticated art of keeping things simple, extolling the authentic taste of products and soul of a region", comments Alain Ducasse about the starred restaurant, Le Vistamar.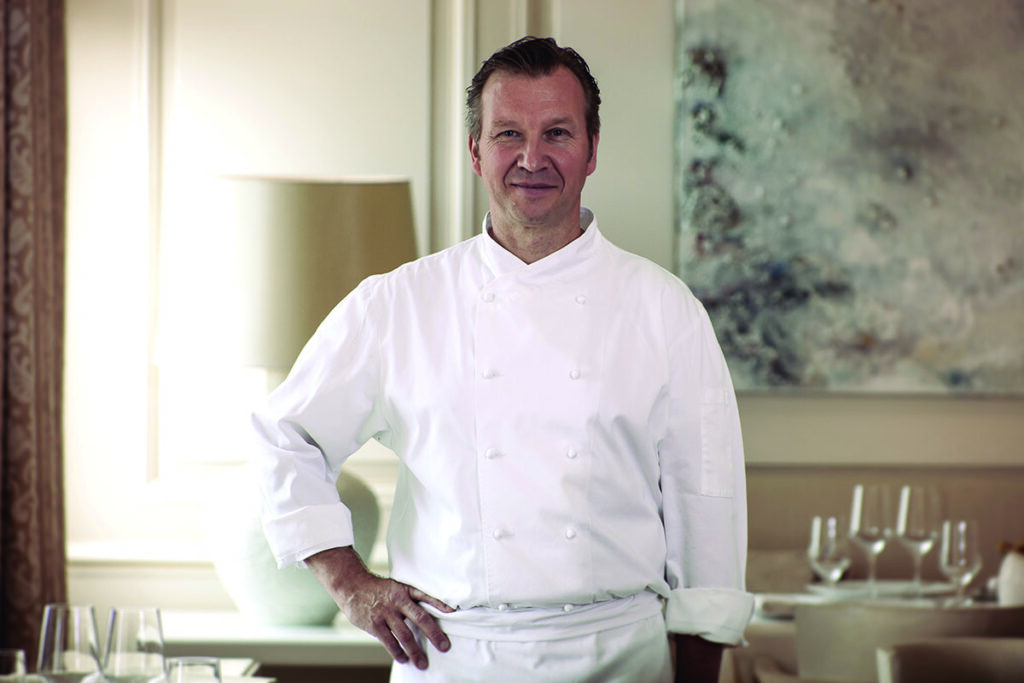 For guests looking for a moment of relaxation, directly accessible from the hotel, the legendary Thermes Marins Monte-Carlo offers the ultimate experience in wellness, sports and nutrition. Thermes Marins MonteCarlo supports the new art of caring for you: focusing on the essentials and encouraging prevention and harmony.
The establishment offers tailored treatments depending on the needs and desires of each person: fitness, weight loss, health treatments and optimization of physical and intellectual performance.