The actress who became known worldwide after playing the Muslim Jade, in the soap opera The Clone of Globo TV, in 2001, she was already featured on Brazilian screens and received national awards for her performance. Her versatility enchanted the public and the media, and Giovanna knew how to use marketing strategies to her advantage. In a short time, it was possible to identify the entrepreneurial side of the actress. With the success of her characters new products were born, a little inspiration from the characters that joined the conveniences of the market, from cosmetic lines with her name to the society of the already famous GiOlaser, one of the main networks of laser hair removal and aesthetic franchises in Brazil, her business and investments multiply. It would not be an exaggeration to say that she was born with "Midas touch", when it seems to be able to make any business prosper, create wealth and multiply profits. But in fact, this is a reflection of her personality attentive to opportunities and willing to investments. Like every enterprising woman, she balances her personal and professional life alongside her family and children – Pietro, and the twins Antonia and Sofia. Her routine between the acting profession and business is intense, but she ensures that she has the vitality and confidence to follow in the dreams she believes in. In this exclusive interview, she shows her entrepreneurial side, how she sees her business and how she works so that they are synonymous with success and quality. Get to know a little more about Giovanna Antonelli.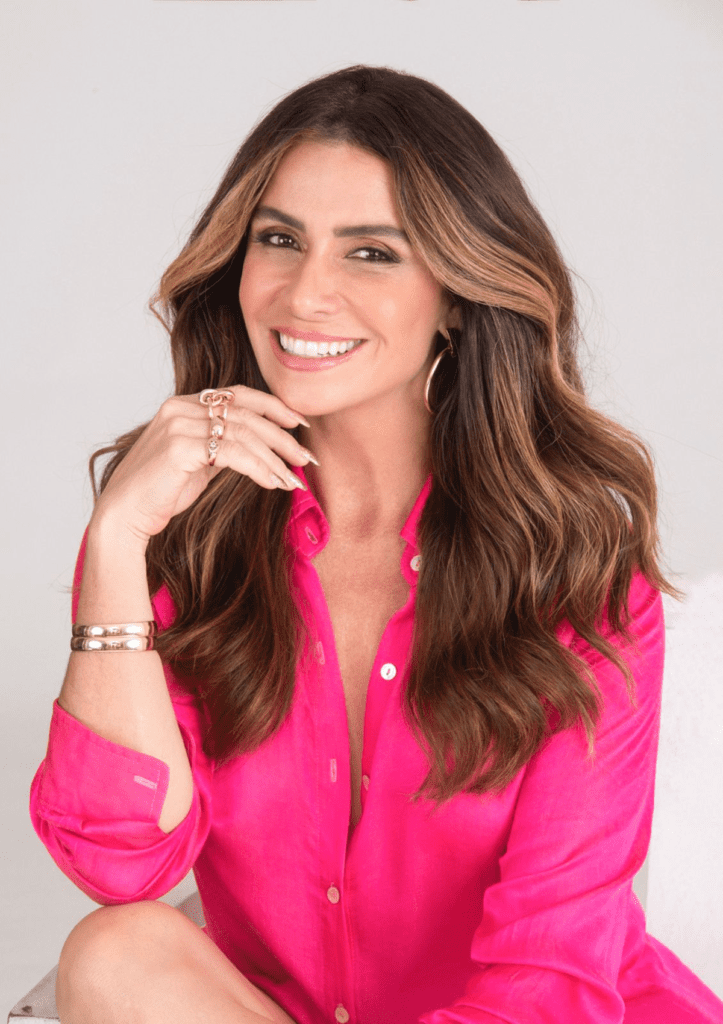 The Winners – Today you are known worldwide for your work as an actress. How was this vocation born and at what point did you understand that you would follow this path?
Giovanna Antonelli – Since I was a kid, I've dreamed about the stage. I was raised breathing art through my parents. And I walked my own path: at 10 I was already passionate about acting.
TW – A trademark of yours is the ability to undertake, to detect business opportunities in everyday environments of your life. Today, besides being an actress, you are a successful businesswoman. How does the administration of all these roles work in your life?
GA – The will to undertake came years ago. I'm always attentive and open to the new. I like to learn and be reinventing myself every day feeds me. Surrounding myself with people with grit and expertise is what I seek every day. And it's great to be able to exchange experiences with these people whom I admire and mirror. As this has been inserted for many years in my day to day, and the Brazilian woman unfolds, we are playing the boat with joy and always thanking the opportunities.
TW – Your best-known venture is the network of laser hair removal and aesthetic franchises, GiOlaser. Founded in 2013, the brand had a 333% growth in the first six months of 2021 compared to the same period in 2020. What motivated you to enter this project and what is your role in the business?
GA – Carla Sarni and I, who is one of the greatest entrepreneurs in this country, we partnered to add up. She, with all her trajectory and background; me, with all the history, image, and willingness to make a difference. I work in the creative and marketing part of a company, and she in management: I joke that we join hunger with the desire to eat. Not to mention our GiOlaser supertime! Behind all the success, there's a lot of work. This project is like a son. Being able to see today our network growing more and more, being accessible, bringing a service of excellence, generating jobs in our country, really fills me with pride.
Confira a matéria na íntegra acessando nosso app ou pelas bancas digitais aqui!