Giacomo Gavazzi, our interviewee, is one of those entrepreneurs who has much to offer to people who have an interest in learning. At the age of 70, the grandson of immigrants of the wood industry learned from an early age the importance
of taking responsibility for his actions and choices, recognizing it and respecting his origins. Born in Rio de Janeiro, originally from the agricultural
region, he was always a good student and knew how to take advantage of the opportunities that life presented him. He defends education and knowledge: "No one takes it from you."
Father of six children, Gunnar (deceased), Benedito, Bernardo, Henrique, Anna Luiza and Catarina, and Barbara, Ágata and Viviane's grandfather, takes care of his and values living with family.
He traveled the world, took advantage of the best of woodstock (lover of good rock, plays drums to this day) and discovered in the tourism sector his life mission.
The eldest son of five siblings did not follow the family business. Graduated in Social Sciences and Law, came to teach, but preferred to be a tour guide. Passionate about "people", soon, stood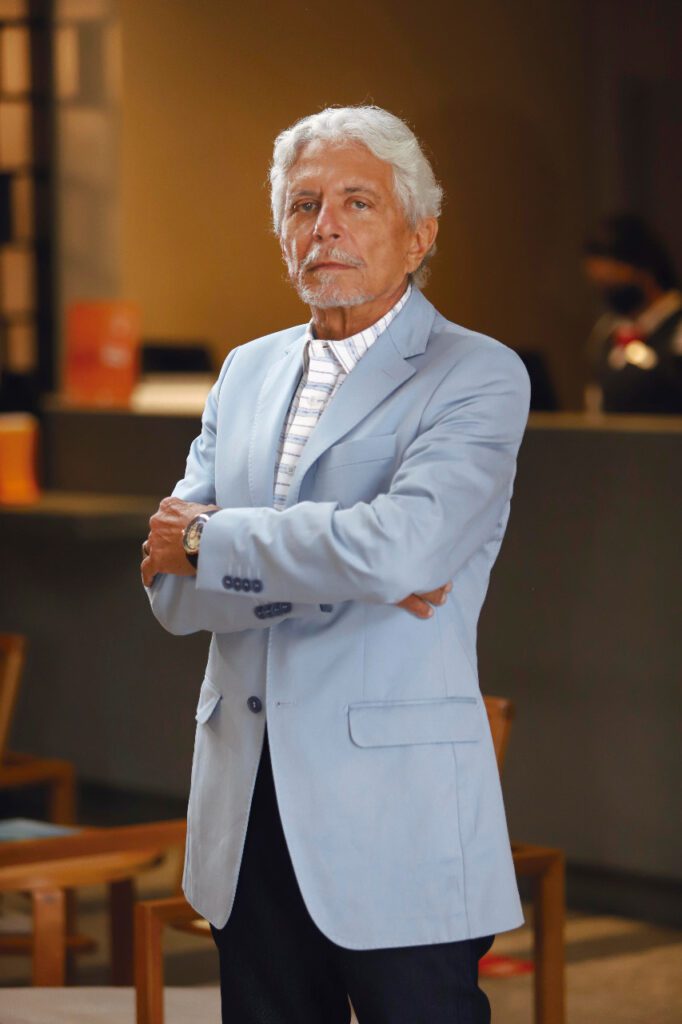 out in the sector. He understood that the way to take care of people and let them happy was to start his own business. Thus, the Cia. dos Sonhos (Company of Dreams) was born, the beginning of what would be a journey of success.
Soon it amplified its performance in the sector with investment in infrastructure. Today, among its developments, he owns the luxurious Hotel do Bosque in Angra dos Reis – RJ. "A space of well living, good times and enjoying the best of life" – as he usually defines.
Get to know a little more about the history, experiences and the point of view of this entrepreneur.

The Winners – As an investor in several real estate, funds and in the world of tourism and hospitality, how does this decade start in 2021?

Giacomo Gavazzi – This beginning of the decade is peculiar, it is possible that we are facing experiences of a new era of social behavior, which will undoubtedly affect all markets.
For example, the proven success of activities carried out in home office work should promote impacts on the real estate market. Companies will reduce their workspaces and create investment in new forms of management of their teams.
For professionals, the new remote model of task execution will allow you to live in locations wider and more distant from financial and commercial centers, which configures real estate business opportunities that will need to
be formatted and customized. However, it is still too early for statements, both optimistic and pessimistic. And we are experiencing a beginning,
we do not know how society will react to post vaccine immunization and we do not even know if this desired immunization will be permanent.
I am an incorrigible optimist! I believe that changes are tied to opportunities.

TW – Does Brazil offer a less favorable scenario than in previous years?

GG – No, definitely not. With all the problems we have ever faced, using a term currently in vogue, we are "immune" to fear. When we look in the rearview mirror, we see time lost on sterile issues and the chronic low productivity of the
country. This scenario worries us, but I believe inthe entrepreneurial spirit of the Brazilian.
"A good knowledge of the risks mitigates the surprises."….