Pedro Carvalho, wine maker graduated in Portugal
Viviane Serra, Owners of Tuga Emporium, one of the main addresses in the purchase of large labels in São Paulo, SP
The South of Brazil holds places and relics capable of producing wonderful wines and delights the best palates. São Joaquim, a municipality in the state of Santa Catarina, 230 km from Florianópolis, at an altitude of 1.350 meters and with a population of approximately 27.000 inhabitants, is one of these places. In this small and peaceful town is the Monte Agudo Winery, founded in 2004 by the pediatrician Leonidas Ferraz and the grain producer Alceu Muller, partners united by the dream of producing quality wines in a unique terroir, with soil, temperature and altitude different from the other producing regions of Brazil. A region that, although new, has great respect in the context of the country's wine production. Monte Agudo Winery's philosophy aims to produce high quality wines in a limited production, where all the work passes through the hands of the family. The children of Leonidas, Carolina, Listhe and Patricia Rojas Ferraz, influenced by the father's passion for wines, are the main managers of the company and welcome tourists in the events provided at the winery.
To know the world of wine is essentially linked to gastronomy. With this in mind, the family built the Eno Gastronomic Space at the highest point of the property, overlooking the vineyards, so that visitors can enjoy meals surrounded by this cinema landscape. In dishes, chef Kathia Rojas Yunis prioritizes local ingredients to better complement the wines that are being served harmoniously.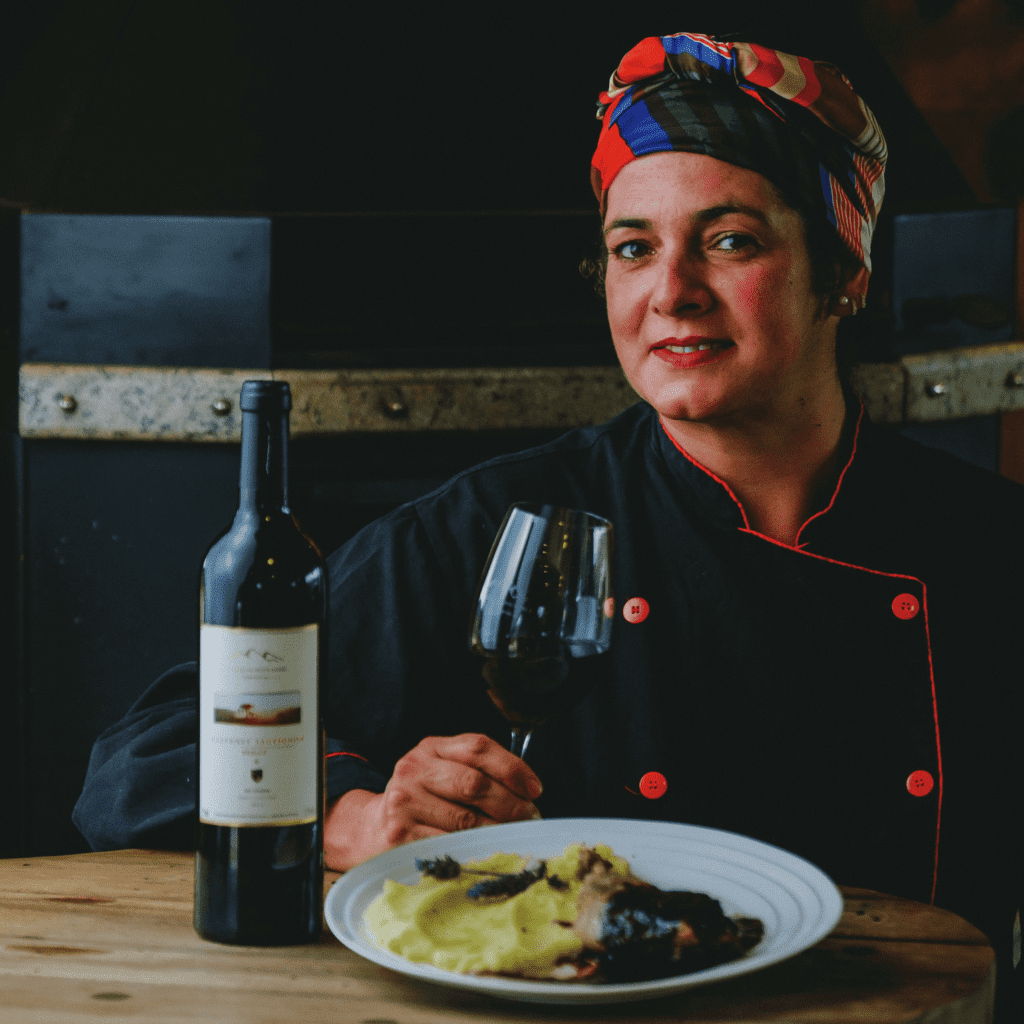 The result of this work can be observed on the certificates of excellence obtained on TripAdvisor over the last few years and with the Choice of the Traveler Award in 2020. Monte Agudo represents the essence of the terroir of Santa Catarina Mountain with more than eight labels, some of them with national awards, among the most recent:
• Blanc de Blancs Symphony: extra brut white sparkling wine, chosen the best of its category by the Great Wine Tasting of Brazil in 2020;
• Chardonnay Unoaked: chosen the best Chardonnay without barrel in Brazil by the Wines of Brazil Awards in 2020;
• Cabernet Sauvignon/Merlot: red with a cut of 65% CS and 35% Merlot – Gold Medal in the Great Wine Tasting of Brazil, in 2017 and 2019.
These labels are on the shelves of the best wineries in the country.