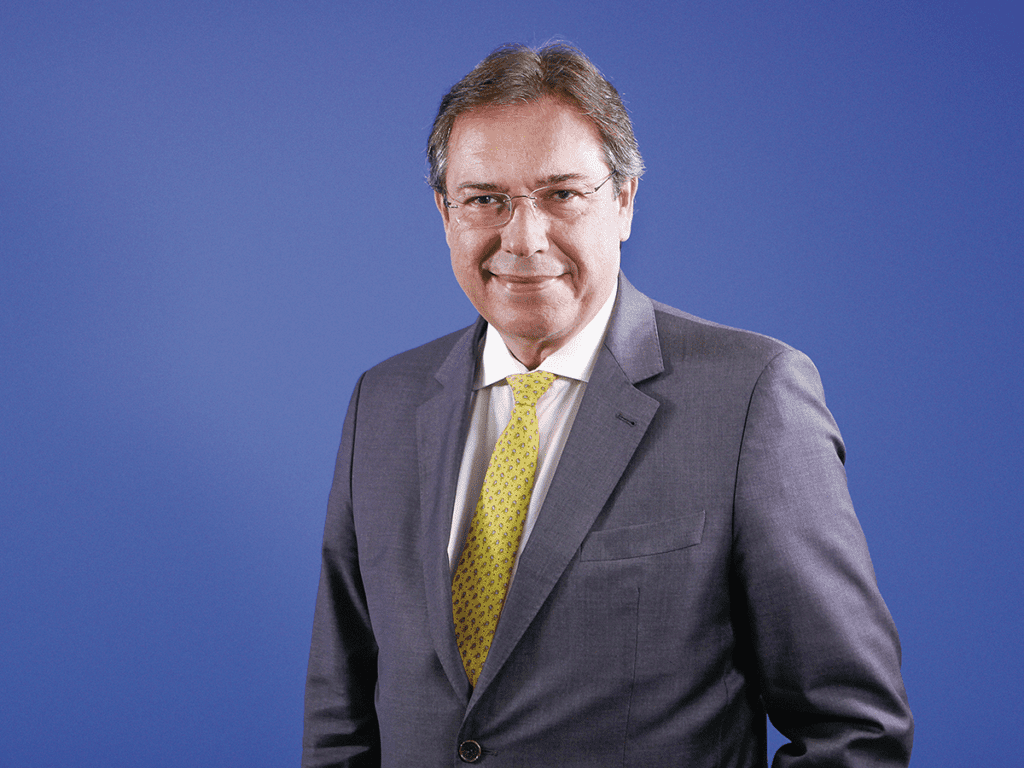 Energy is at the heart of human progress and the megatrends that shape its future. Therefore, one cannot talk about development and progress and not talk about energy. History is proof of that. Each major leap is associated with the ability to produce and store energy.
It is the point of convergence between efforts to promote more sustainable and inclusive economic development and economic and commercial megatrends. Megatrends are global forces that impact business, the economy, society and culture.
Either separately or overlapping, they have the power to reshape economic scenarios, creating challenges and opportunities: displacement of global economic power, demographic and social changes, accelerated urbanization, technological advances and climate change and scarcity of resources. 
The implications of these megatrends in the energy sector are important. Demographic growth and the social rise of millions of people imply greater energy consumption per capita. Climate change makes the expansion of electric power generation through clean sources untenable.
Technological advances and reduced storage costs will accelerate using electric mobility as a solution. Energy production and commercialization will continue to be a major factor in displacing global economic power.
Dealing with scarce resources will require significant efficiency gains in energy production and consumption. Concerns about these major changes are not new. In 1987, the report 'Our Common Future' defined the term 'sustainable development'.
Subsequently, at the United Nations Conference on Environment and Development (Rio 92), countries agreed to promote sustainable development. The discussions progressed, and at Rio+20 the focus of the Conference's discussions was mainly the green economy. 
As a product of this series of multilateral summits, the Millennium Development Goals (MDGs) emerged, mainly focused on reducing extreme poverty and were divided into eight objectives. They were adopted by the UN in 2000 and led countries to face the main social challenges in the early 21st century. Access to energy was underlying all objectives, but was not mentioned explicitly.
Continuing these efforts, in 2015, 193 UN member states met in New York and adopted Agenda 2030, an action plan comprised of 17 Sustainable Development Goals (SDGs). The SDGs are integrated and indivisible, blending the three dimensions of sustainable development: economic, social and environmental.
At this moment, the convergence of the Sustainable Development Goals and the economic and financial objectives of countries and large corporations are evident, especially in regards to energy.
Goal 7, specifically, is about ensuring reliable, sustainable, modern and affordable access to energy for all. However, it is necessary to meet the needs of the economy and protect the environment.
This goal is divided into five targets, all focused on the energy transition to clean renewable sources: ensuring universal, reliable, modern and affordable access; increase the share of renewable energies in the global energy matrix; double the overall rate of improvement in energy efficiency; strengthen international cooperation for research and development of clean energy technologies; and expand and modernize the infrastructure for the provision of energy services.
To eliminate any doubt that energy is the point of convergence of socioenvironmental and economic-financial concerns, one could highlight the new 'Davos Manifesto'. The World Economic Forum (WEF), on its 50th anniversary, presented a set of ethical principles to guide companies in the era of the Fourth Industrial Revolution.
A clear call was made to sustainability, stating that a responsible company 'acts as a steward of the environmental and material universe for future generations. It consciously protects our biosphere and champions a circular, shared and regenerative economy.' The manifesto further states that a company's performance 'must be measured not only on the return to shareholders, but also on how it achieves its environmental, social and good governance objectives.'
Therefore, Eletrobras, which is the largest electric power company in Latin America and one of the largest in the world, is inherently connected to any alternative for economic development and social progress. It is a company that simultaneously contributes to the energy transition, sustainability and respect for human rights.
Based on this commitment, Eletrobras' Executive Board proposed five SDGs as a target for 2030. The proposal was approved by the Board of Directors and contemplates the generation of accessible and clean energy; decent employment and economic growth; focus on innovation and fighting climate change, the latter contemplated by the change in the company's portfolio. Eletrobras disposed of all polluting thermal plants powered by fuel oil and diesel and two of its three coal thermal plants.
For Eletrobras, investing in the sustainability of the operation is no longer an option; it is an economic issue. Eletrobras became a signatory, in 2016, of the UN Global Compact that defined 17 Sustainable Development Goals (SDGs).
However, a deep decarbonisation of the industry will require substantial investments and major changes in the energy system. Technological advances, lower energy prices, changes in consumer preferences or new regulations will be essential to achieve this goal.
The Brazilian electricity sec-tor and all its players must be prepared for an increasing use of vast data to improve pricing strategies, control concession assets, etc. The combination of smart meters, blockchain and the internet of things will generate a lot of new data and allow for pricing strategies and supply balance.
Today's digital and experienced customer, armed with a smartphone, demands the availability of all information at any time and from anywhere.
The advancement of prosumers is also a challenge. What role will utility companies play in the future in which customers generate their own energy and can even monitor and regulate it using their cell phones?
Faced with all these challenges, Eletrobras has a particular challenge: how to make the necessary investments feasible to, at least, maintain its market share? Due to the logic of market share, in the next 10 years, we should invest an average of R$ 14 billion per year.
However, our pluriannual plan is aiming for investments in the order of R$ 18 billion in five years, that is, less than R$ 4 billion per year. Theoretically, we have a gap of R$ 10 billion annually just to maintain our market share. This is the bottleneck: our investment capacity. 
Today the company is in a better position — the net debt to EBITDA ratio has dropped significantly and we are raising funds abroad at very competitive rates, but the bottleneck persists.
The capitalization proposal, under analysis in Congress, would allow the hydroelectric plants to be decotized. It would also allow a better appropriation of the hydrological risk, which today penalizes the consumer now and again.
With capitalization, we can triple the company's investments. Brazil, from a regulatory point of view, is a success at auctions. The company is preparing to be competitive and participate in the next auctions. The appetite for such participation depends on its financial capacity. It will depend on whether we actually complete the decotization and have the financial capacity.
This will determine whether Eletrobras will be more or less competitive.