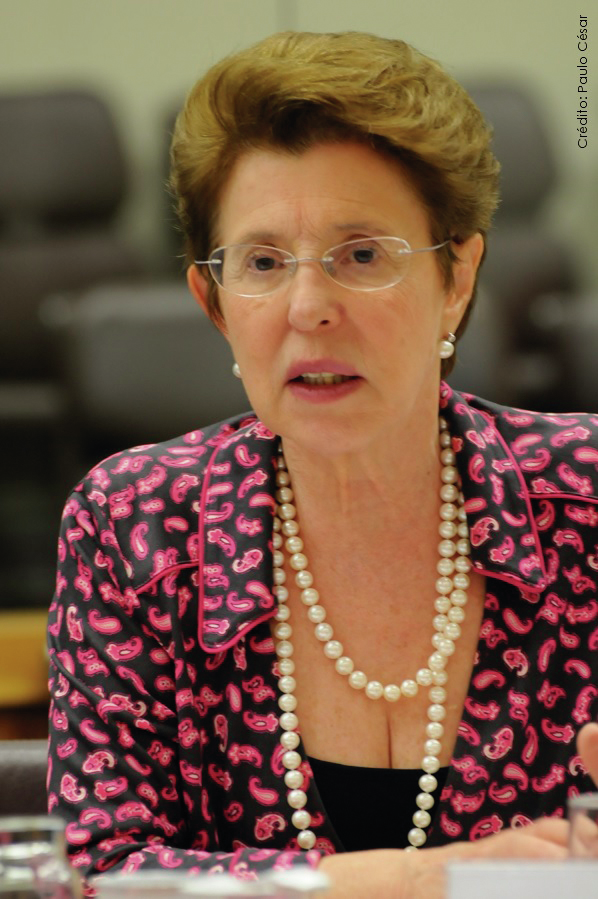 At a critical moment like the one we are currently going through, with the spread of the coronavirus epidemic in Brazil and throughout the world, has become flagrant the importance of educating the population to attend public health policies and prevent disasters.
As example, the data from UNICEF showing that the education of women is fundamental in the reduction of infant mortality and that infectious diseases and drug consumption by young people is lower among those who have second grade education.
However, the universalization of education in Brazil came very late. Only since the 1980s, with the explosion of urbanization in the country and the expansion of digital world, education has been taken seriously and has assumed prominence in public policies. However, we still have a long way to go.
To have a better idea of how abandoned education was in the country, it is enough to examine some indicators. In 1950, only 36% of children between 7 and 14 years old, in Brazil, were in school because there were no vacancies for all. More than 60% of the school-age population was out of school and illiteracy was widespread.
Anísio Teixeira, an outstanding national and international educator, founder of the National Institute of Educational Research, in a masterpiece of early 1957, "Education is not a privilege", pointed out the enormous exclusion of Brazilian education in the mid-20th century.
He showed that, among 4,1 million students who attended the first four grades in the primary school in Brazil (which today are the initial four years of elementary school), the majority, 57%, remained in the 1st grade; the 4th grade was reached by only 8% and, of these, only 6% were able to complete primary school – what was considered mandatory at the time. That is, a huge educational obelisk, where only 6% completed the most basic level of schooling and, of these, an even smaller number of students reached other levels of education.
Moreover, until the 1990s, there was no large-scale educational evaluation system in Brazil as we know it today – ENEM, IDESP, PISA – to assess and guide public policies. Therefore, we did not have information on the performance of students in the different grades and levels of education, that is, we did not really know the quality of educational performance of the system.
Consequently, it was not possible – and still is not – to state that in the past education was better, for two reasons. First, because there is no record of student performance. Second, because it was an elite, a small percentage of students who attended schools.
So comparing current education to that of the past is comparing the incomparable. Today, the march of illiteracy in Brazil has come to a halt and about 98% of children between the ages of 6 and 14 attend school from all social classes, and the majority, 78%, manage to go beyond the initial nine grades of elementary school.
However, if we make progress in the care of our children and adolescents, there is still much to do in terms of improving the quality of education, school equipment and the training of the teaching staff. The country has not yet rolled up its sleeves to get out of the discourse and make education a real priority.
We have not yet been able to follow the example of other countries that have become aware that without education, health, security and employment policies lose efficiency. With the expansion of the digital era at levels previously unimaginable, the precarious domain of reading and writing, measured by national and international evaluations, of young Brazilians and adults makes the situation of our country even more critical and the socialization of information, jobs and services to different social groups more unequal.
Brazilian society, the political class, entrepreneurs need to make some decisions to improve the educational system. There are several problems that deserve special attention, but in this article, I will focus on that of teacher training. We know that there is no good education without well-prepared teachers, so teacher training is a priority, a sine qua non condition for improving learning.
In the last two decades, national and international studies have pointed serious problems in teacher training: short courses; poor didactic-pedagogical training; disarticulation between theory and practice; precarious supervised internships unable to guide future performance; outdated bibliography; and inappropriate training to face the current needs. In the case of Brazil, the College of Education course (Pedagogy) which graduate professionals to teach in kindergartens, pre-schools, the first five years of elementary school has only 3,200 hours of duration.
This is not enough to qualify a teacher to cover 10 years of schooling and presuppose the mastery of a wide and diversified list of skills and content. This same course also graduates supervisors, principals and pedagogical schools coordinators.
It is, therefore, an absolutely non-professional course: it trains for everything and does not prepare a good professional in any area. It would take at least three courses of 3,200 hours to competently qualify such a wide range of professionals. In recent decades, we have witnessed an enormous growth in (Pedagogy) this kind of course and yet that has not been reflected in the quality of education. No wonder that with such a light course our students continue to perform so poorly.
The situation is equally critical with regard to the graduation of teachers for the 6th to 9th grades of elementary school and in high school. Here, too, there has been an insufficient hours of training. Most teachers have been trained in higher
education courses – the degree courses specific to each of the different subjects (e.g. Portuguese, physics, mathematics, history, etc.) – with only 3 years and only 2,800 hours of duration, covering the contents of the seven or eight years of schooling for which they will teach.
Such a shortened journey does not exist in any country where teaching is a priority. The disregard for training is shocking when we compare the teacher training with that of other professionals. The training of a lawyer requires 5 years and about 4,000 hours of duration; doctor, 6 years and 7,200 hours; nursing, 5 years and 4,000 hours; engineering, 5 years.
In 2015, after a long period of discussion and negotiation with the most different sectors of education, the National Council of Education, which regulates most university courses in the country, presented a Resolution establishing new national curriculum guidelines for the training of education professionals. It could not be put into practice. In 2019, a new Resolution of the Council (2/2019) reaffirms and advances in necessary changes in the duration and contents of the Brazilian teaching profession.
May it be implemented this time! It is necessary to the country a solid teacher education that is not intertwined with ideological and inoperative academicism, that guarantees a bigger practical experience, an extended internship similar to the medical residences, learning the day by day and the reality of the schools, mainly the public ones, where 90%
of our students attend.
Besides, the Ministry of Education has to implement a rigorous evaluation of teacher training courses, with the eventual closure of those whose students systematically perform inadequately. And extending the offer of full time scholarships – PROUNI type – preferably for those teacher training courses that show good performance.
These practices are common in countries that have made education their priority. There is a lack of commitment and political will to move forward and change the direction of education in Brazil.