The Winners – I would like to know a little bit about the current scenario on trade between the various world economic blocs, highlighting the most promising groups at the moment.
Christoph Leitl – First of all, Eurochambres was always in favor for multilateral agreements which means WTO but it's blocked now by US, therefore plan B is to make bilateral agreements. We did it with Japan after 2 decades of negotiation, we did it to Australia, Singapore, with Canada, with Mexico and now we are in negotiation with Mercosur which means Latin America and I think this is a great window of opportunity we are facing now.
TW – What is the organizational structure of Eurochambres and how does it operate?
CL – The Eurochambres comprising of 45 National Chambers, that means that chamber organization far more than the European Union itself, because that would only be 28. We are mirror of the Council of Europe founded 70 years ago and making the human rights, the rule of law, cultural agreements, etc.
They add a lot for the values of euros and we in the 1945 under in the nations and regions are 1700 regional and local chambers and they are serving 20.000.000 companies with 120.000.000 employees, greatest representation of business economics interests in euro.
TW – Talk about your career by pointing out relevant facts that have occurred during your journey.
CL – My career? Very short! Student and in favor for European affairs. 68th generation. We were the first movement for environmental protection, first movement against racist differences, first movement for women's liberation and we had a lot of fun with it.
Second step, my company, the 4th generation for building materials producing regional government in up on Austria in charge for finances, economy, technology, education and Europe once again and then Austrian Chamber of Commerce and Industry also accompany our process of European enlargement introduction of Euro, etc, and with last year European level Euro Chambers as I have described and Global Chamber Platform – GCP – with 1 hundred million companies 1 billion employees.
TW – What is your opinion about Brazil's economic potential for trade?
CL – We are using that potential, because 33 billion [dollars] export from EU to Brazil and vice versa exactly 33 billion from Brazil to EU. That means an enormous potential and much more 300 billion investment of European companies in Brazil.
That means Brazil is in the focus of Euro and we are expecting it and there is room for improvement, but we need an open market and the closed economy that means signing Mercosur as soon as possible is urgent.
TW – How do you observe the economic and financial policies of countries such as the United States as well as his leader?
CL – It's bringing uncertainty and loose of confidence to the world. Some of his positions are ok, but the way he is pushing through his interests, through military power, financial power, political power, that will not work in a long term.
If we are losing confidence, if we have egoism instead of dialogue, we are not aware that the world is network, it doesn't exist from saldos, Trump is always discussing saldos, trade, volume, index but a saldo is a result that overall is a network and by destroying networks is an enormous danger for the development to the world economy also the US economy, could be a shoot on the own knee.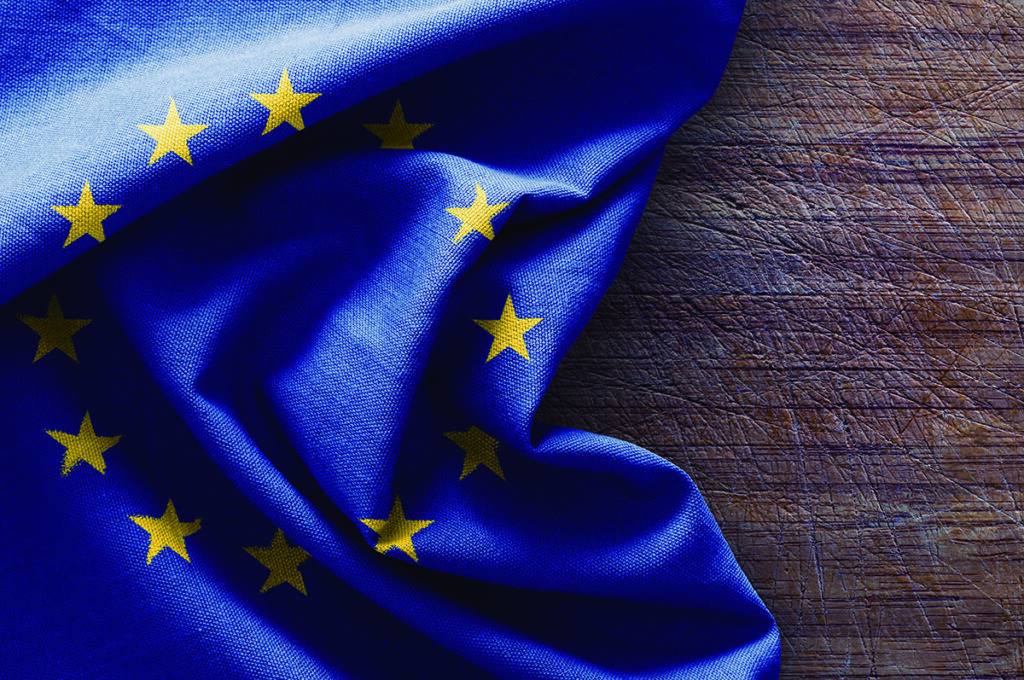 TW – What is the perception of Eurochambres about the lack of definition of Brexit? What are the possible consequences for the world economy?
CL – I simply don't understand UK. It's not UK it is DK: Divided Kingdom. I simply don't understand they always thought that the European broad checked should be an economic broad checked, free trade, corporation and innovation, corporation and research development and using all that.
They were never politically engaged to Europe, they never saw their political approaching, were hindering in political timing, therefore it's something very simple go out politically and remains economical. Norway is an example that is working. Why not here? To say ok! The eldest democracy around the world is giving now the worst example of democracy in the world and that gets me concerned as citizen of the world and convince them of that.
TW – What can be said about Latin America's position in the global context of trade?
CL – Latin America, one part is integrated to the Global content, the Pacific part, but Brazil and Argentina are a little bit isolated. Argentina is trying to come out from the isolation and I think Bolsonaro too, but therefore they must open their markets and bring their countries into new dimension of economic relations around the world.
TW – According to your vision, what is projected, in the long term, on the alignment between the world economic blocks?
CL – If the EU is able to work together and not to work against, if we are aware that we are only as Europeans 7% of the world population but having more than 50% of the social expanded chosen of the world and more than 50% of the environmental expanded chosen that are our living standards if we want to keep them we only can work together and not against.
Otherwise we will split up and no longer play in the Champions' League and the Champions' League, for sure United States, for sure China, with good chances also India, that means we will have a multipolar world and this multipolar world have to work together because of many problems that are only solved by working together.
For example: Circular Economy and environment protection. We need a worldwide draft of development in technology, in finances to stabilize the systems, also against speculation, and in urgent issues like environmental protections and these are things you can't manage in US, you can't manage in China, or in Europe, you can only in the key point say: do we understand? Do we agree? Very informal, we don't need a new parliament or whatever.
Do we understand? Do we agree? And what will we do until our next meeting in half a year? And then we exchange our results, and we say where did we come and how did we proceed. That is the only way I see for a stabilized world and regaining trust and confidence.
TW – Tell us about your coming to Brazil and your impressions.
CL – I am personally very engaged to one fight and it is against unemployment. Sadly, here in Brazil you can recognize what are the consequences of such percentage of unemployment: Crimes, drugs, instability and unsatisfied society.
Brazilian people are patient people, but all patience has limit and therefore we need a new form of fighting against unemployment and that is: bring young people into the companies, educate them in the companies, 4 days a week, working and learning by doing it.
And one day, in a professional school with theoretical background for them and after 3 years these skilled people, and we have a lack of skilled people, therefore we cannot reduce unemployment and match their skills properly. I'm convinced that is not only a meta for Brazil, it's a meta for many regions and many countries.
But those countries who had stablished what I have just presented right now, have only a small share of youth unemployment also in Europe. Responsibility for all our young people, is the greatest challenge.
It means to open them the world where they can act, act in their own future.