With his peculiar smile and sympathy, always present at events and solemnities, and with an extraordinary follow-up, Charles Delogne, General Consul of Belgium, granted us this exclusive interview. About to return to his country of origin, next July, it completes four years of enormous list of service in the position. Dedicated and a Brazilian for love, in the consular world is a keeper of much respect. "I believe in Brazil, we need to give time for things to normalize and stabilize, but I remain confident in this fantastic country".
The Winners – How long have you been General Consul of Belgium in Brazil?
Charles Delogne – I took office in São Paulo on September 8, 2015, almost four years ago.
TW – Before, did you serve your homeland in which countries?
CD – I served my government to NATO, in Ukraine, to the European Union, in the Democratic Republic of the Congo, the former Yugoslavia, Angola and now in Brazil.
TW – What is your academic background?
CD – I have a master's degree in political science and another in financial management.
TW – This year, you return to Belgium after an extraordinary season in Brazil. What memories will you carry in your baggage?
CD – What I first appreciated when I arrived in Sao Paulo was the spontaneously smiling and benevolent welcome of Brazilians when facing a foreigner. And then I discovered this gigantic city whose activity never stops, a little scary at a first sight. Coming from Africa, I was pleasantly surprised how much, despite the fast population growth of Sao Paulo, its utilities are working rather well. Finally, I enjoyed its culture, especially in the field of classical music.
TW – What is the flow of Belgian visitors in Brazil? What about Brazil in Belgium? These numbers have a history in 2014, 2015, 2016, 2017 and 2018?
CD – I do not have statistics that allow me to specifically answer your question. Bilateral tourism relations suffer from the lack of a direct airline connexion between Brazil and Belgium. But the Brazilians I met and who traveled to Belgium were delighted with their stay. I understand that their satisfaction comes from the fact that they appreciate the Belgian gastronomic traditions that are very close to theirs.
TW – How is, in numerical terms, Brazil-Belgium trade balance?
CD – Our trade is very vulnerable to the changes of the Brazilian economic situation. In 2018, Belgian exports to Brazil amounted to EUR 3.2 billion while Belgian imports from Brazil totalized EUR 2.4 billion. This makes Brazil the 19th customer of Belgium and its 26th supplier. The trade surplus for Belgium amounted to EUR 784 million in 2018. The value of our services balance is close to EUR 560 million and leaves a surplus of EUR 90 million for Belgium. Belgium is one of the largest historical investors in Brazil. According to the statistics published by the Central Bank of Brazil, in 2015, Belgian direct investment in Brazil amounted to USD 989 million (13th place in the overall ranking, 4th place among the Member States of the European Union). In a nutshell, our bilateral economic relationship is very strong.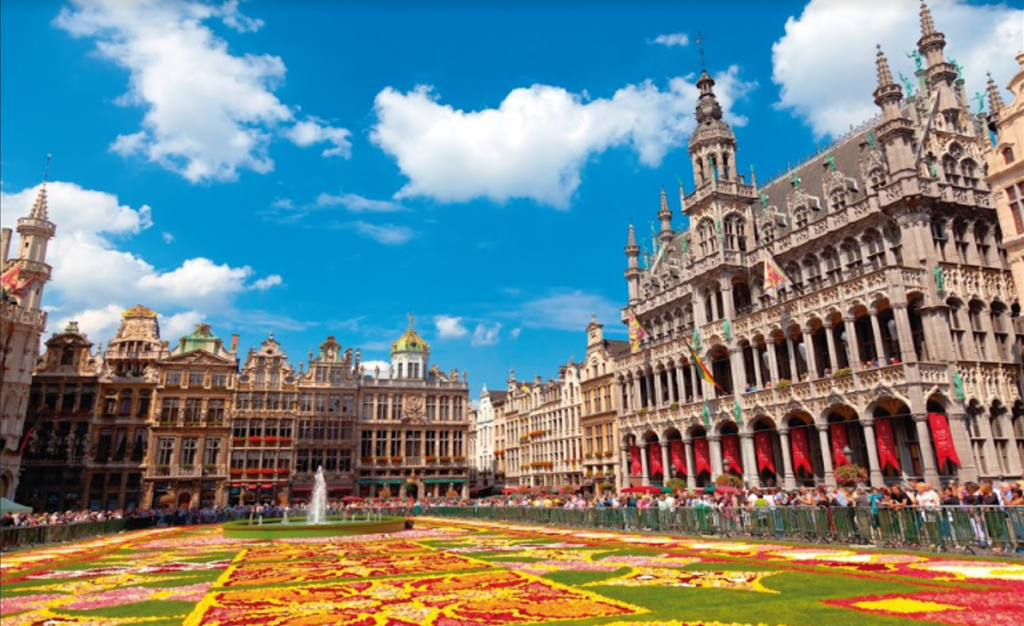 TW – What does Brazil buy from Belgium and what does Belgium buy from Brazil?
CD – In 2018, chemical products represented 35.8% of our exports to Brazil, followed by machinery and equipment (19.1%) and transportation equipment (12.7%). Our imports from Brazil are made up of 26.3% food products, 13.5% base metals and 10.6% gemstones. In the service sector, transport and travel get the lion's share. In particular, port relations play a very important role in our bilateral economic relations.
TW – You are Catholic, and you were at the celebration feast of Our Holly Lady of Aparecida in 2016, what did that mean for you at that moment?
CD – I am an official of the Belgian Government and I serve all my compatriots, regardless of their philosophical or religious opinions. Mine do not matter to them either. But to answer your question, I was present in Aparecida on October 12, 2016 at the invitation of the Mayor of Cruzeiro. On this opportunity, I was happy to discover this Brazilian national sanctuary and to better understand the place Nossa Senhora Aparecida occupies in their culture. Even when they are not Catholics, by the way. One only has to see in their common language how much they invoke Nossa Senhora Aparecida when they are surprised, exasperated, amused,…
TW – Crazy about chocolate, this event had your support, what's the purpose?
CD – The chocolate festival was an initiative of my predecessor, carried out in the first half of 2015, so before my arrival to Sao Paulo. The aim was to promote the know-how of the Belgian confectioners with the support of two important Belgian companies from the sector present in Brazil. This initiative exceeded, I was told, all expectations in terms of participation and impact, in large part because, like the Belgians, Brazilians are crazy about chocolate. During my stay in Sao Paulo, I often saw it with a barely hidden amusement.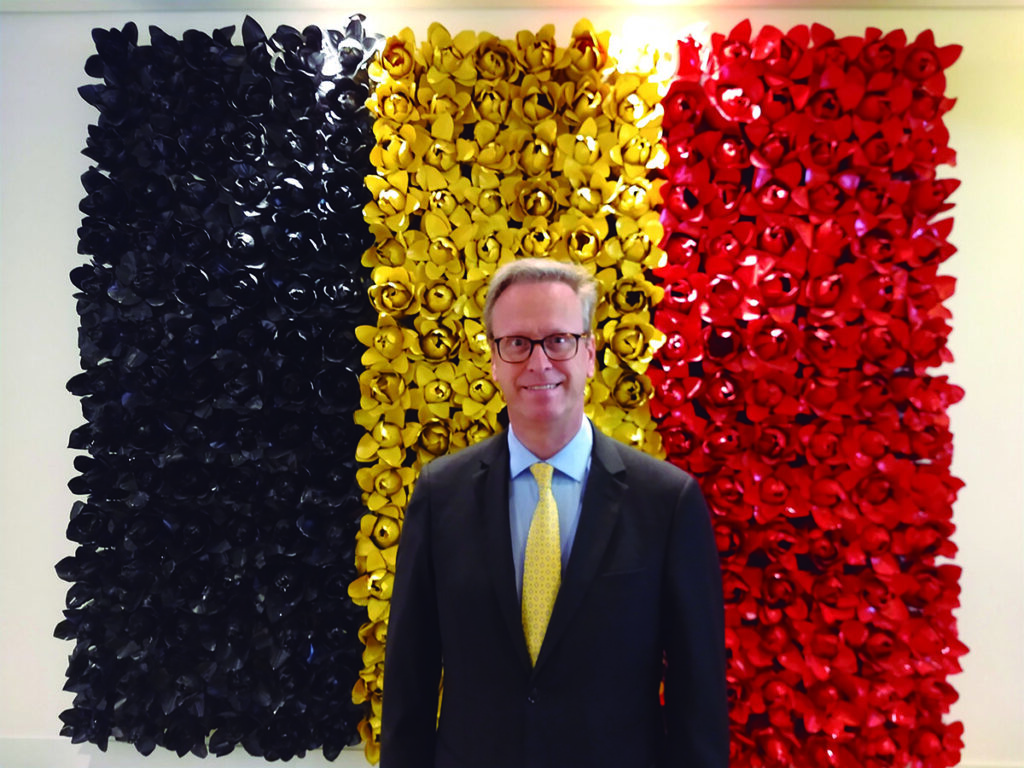 TW – After visiting countless municipalities, talking to mayors, saying that it is important to establish relations with Brazilian municipalities to foster an exchange, what are the results of that relationship?
CD – It is always important for a diplomat not to lock himself in the capital where he resides and to see the reality on the ground. I have always showed a lot of interest for local politicians they implement a proximity democracy. From my contacts with them, I particularly appreciate their friendship. Don't have too many concrete expectations however: indeed, neither the Brazilian, nor the Belgian municipalities have big resources to mobilize for international relations. But there is one exception to this empirical observation: the city of Mogi das Cruzes has established a very lively partnership with Tournai, its Belgian counterpart. I am very happy with this.
TW – To know more about the Brazilian cities and to be available for future partnerships, has always been one of your activities. What are the most significant memories of these innumerable visits?
CD – I will remember a lot of things of my field visits but one of them was particularly emotional: it was when I went to Cruzeiro to thank the students of a primary school for the messages of solidarity and compassion that they had conveyed to the Consulate General of Belgium in Sao Paulo, after the terrorist attacks in Brussels in March 2016. I had been very impressed by the civic reflex of these young children and their teachers.
TW – Brazil is experiencing a different economic and political moment from what we have experienced before, with prospects for a new foreign policy. How do you evaluate this new course?
CD – There is currently a debate in Brazil between supporters of a new, more ideologically-affirmed foreign policy and supporters of a more traditional policy of pragmatic defense of national interests. As far as I can see, this debate is far from being concluded today. Bilaterally, in recent years, Belgium and Brazil have often been partners in the defense of the environment and human rights. I hope that will continue. Having said that, I think it's more in the long run that you can assess a bilateral relationship. Belgium has had diplomatic relations with Brazil since 1832 and these relations have always been dense and friendly. 2020 will be an 7year in our bilateral relations because we will commemorate the centenary of the visit to Brazil of their majesty King Albert I and Queen Elizabeth. This was the first visit of foreign head of state to Brazilian soil since the country's independence in 1822 and left a deep mark, especially in higher education.
TW – Brexit – a dream or utopia?
CD – None of them. Brexit is an unfortunate move in which there are only losers but it is the outcome of democratic decision of the British people that, as Europeans, we have to respect. I sincerely hope that we will have an orderly UK exit out of the European Union, which will limit the damage as much as possible to the benefit of all. Belgium would be particularly exposed in the event of a disordered exit: indeed, the United Kingdom is its fourth trading partner. But apart from these mercantile considerations, I hope that we will be able to keep strong ties with this country after its exit from the European Union: the Belgians will never forget the great sacrifices by the British to guarantee and maintain the Belgian independence, especially during the two world wars.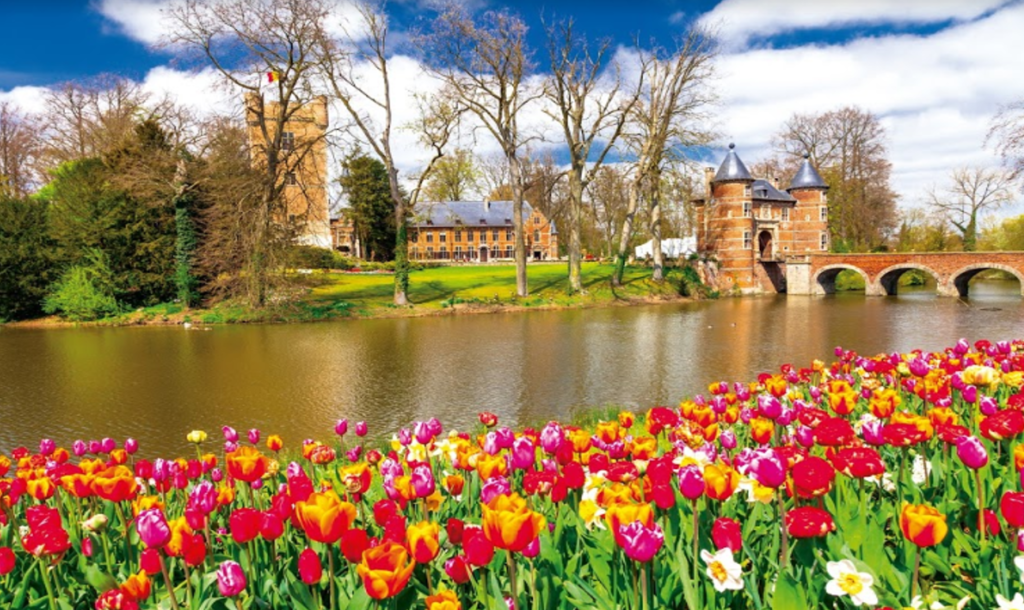 TW – If you had to choose a place to live in Brazil, where would it be?
CD – In São Paulo, without any doubt. My paulistan friends would not understand another choice!
TW – What message would you like to give to the more than 200 million Brazilians in this important part of our history?
CD – Opinion polls in recent months have shown a strong loss of confidence among Brazilians towards their institutions, compatriots and even their own future. But in no country can we build a future without optimism and without consideration for the resources available. In the case of Brazil, these resources, both human and natural, are incredibly rich. My message to the Brazilians is therefore "Trust more and everything will be fine!"