Naoki Sugiura, the director-president of the company LEADLE Co (insurance and securities brokerage) and Inbound Japan Service Co (human resources consulting, job advertising and marketing) talks about the initiative that promises to offer a new horizon to the Brazilian workers community in Japan.
The Winners – How did the idea of P roject Integra come about? For what reasons?
Naoki Sugiura – The idea of the Integra Project came from the experience as a worker and entrepreneur of the Brazilian Claudio Akiyama. Through him I became aware of the reality of Brazilians working as temporary workers (Haken Shain), of their fragile situation. That, for example, when they lose their jobs, their children are in danger of having to leave school because their parents run out of financial resources. The opportunities for job seekers to relocate diminish dramatically after the age of forty-five, thereby compromising their retirement.
Japanese companies, mostly large corporations that hire foreigners (since the second half of the 1990s), have made a profit thanks to the reduction in labor costs by hiring temporary workers (Haken Shain). These companies rely on foreign workers (especially), Brazilians as an alternative to adjust costs according to demands.
Thirty years (30 years) have passed and temporary contract workers (Haken Shain) have failed to achieve growth as human capital. There are many cases of workers over 40 being discarded due to reduced productivity and being considered as disposable human resources.
TW – What are the main difficulties of Brazilian professionals in Japan?
NS – The vast majority of Japanese companies don't require any professional qualifications or labor market specialty from Brazilian workers. That is why opportunities for professional qualification are rare. On the other hand, there are strict requirements on the part of the Japanese regarding those qualified people, which is one of the causes of the difficulty of good coexistence in the workplace. Another factor that differs between the cultural values o f these countries are about etiquette and rules.
These differences have made it difficult for Japanese and foreigners to understand and communicate with each other. We have as an example: not eating while walking on the street, spitting in front of people. These are not rules, but etiquette. We have as an example of rules: Do not throw cigarette butts or garbage on the street. There is also another question when it comes to foreign tourists and Japanese. Naturally, the Japanese usually treat tourists generously but when it comes to working together and being neighbors with foreigners, the demand becomes higher.
Such examples are the reason why there has been an invisible barrier between the Japanese and the foreign workers who came here.
TW – Has the project already presented practical results? What are they?
NS – Yes. We have been conducting educational seminars for Brazilians, informing the option of being hired as Sei Shain (permanent employee), unlike Temporary Workers (Haken Shain), value each worker as human capital which occurs salary increase proportional to company profits.
We have also held seminars aimed at Japanese companies focused on understanding how the company should view foreign workers as human capital inserted in the company. And as a practical result in less than a year we have already reached 20 companies and more than 40 workers participating in this process of the Integra project.
The employability process in which Japanese entrepreneurs personally interview Brazilians and perform evaluations such as: character, skill and capacity.
TW – What is the role of the TENSHOKU SHIEN project?
NS – In a scenario of low birth rates and rapid aging of the Japanese population, for the first time in the history of the dekassegui movement, we are creating structures for Japanese, labor-free companies to consider foreigners who accept the challenges of career employment as a valuable human resource, that is, as human capital that contributes to the company's advancement.
Specifically, for companies we offer advice on Implementing the Skills, Abilities and Experience Assessment System and advice on Remuneration Reform. For workers, we offer guidance on project participation, information on the conditions offered by the employer, advice on curriculum writing and professional background in Japanese language, tips on interview behavior, interview follow-up in case of difficulty in language, etc., and thus serving as a bridge between the parties.
TW – What media can Brazilian workers in Japan access?
NS – Our web page: www.aloshigoto.com, tenshoku shaien's – effective jobs and Project INTEGRA on Facebook, organizing seminars, participating in educational events at the Brazilian consulate and other events in the Brazilian community, lectures at Brazilian and Japanese public schools, meetings with politicians, local authorities and also in community groups. A multitude of ways to communicate and just seek to find what suits you best.
TW – Many Brazilians who migrated to Japan have made progress in other careers?
NS – In the associations of Japanese entrepreneurs in which we participate, we did not find any Brazilian resident as a member and with such qualifications. However, we believe that through our activities, Japanese entrepreneurs (those of my generation) will hire, train for the results to be truly successful. They will be those with the most economic results with the most capacity, technical knowledge, most social credibility, Japanese business connection and recognition in Japanese society. I believe that this way, we will correct the distance between each other. For sure, deepening the relationship and this will become successful people.
TW – What kind of courses do you offer to Brazilians?
NS – Seminars such as Life Project with lifetime salary; Development of human capital to increase annual income; Investments with Planning financial; Career planning; Explanation of the scholarship system to university entrance studies; preparatory course for obtaining professional qualification certificate, lectures on business start-up; labels and Japanese style business rules, etc.
TW – How do Japanese companies evaluate Brazilian workers at this time?
NS – As a disposable worker. Most Japanese companies treat foreign workers (Chinese, Vietnamese, Filipinos and Brazilians), regardless of nationality, as demand-adjusted labor costs, considering that they will return to their home countries in three to four years. So there was no assessment, so it was during these thirty years.
However, if from now on you recognize foreign immigrants as talented human resources who are part of the consumer market in Japan, the vision of a single worker shifts as a target for new perspectives.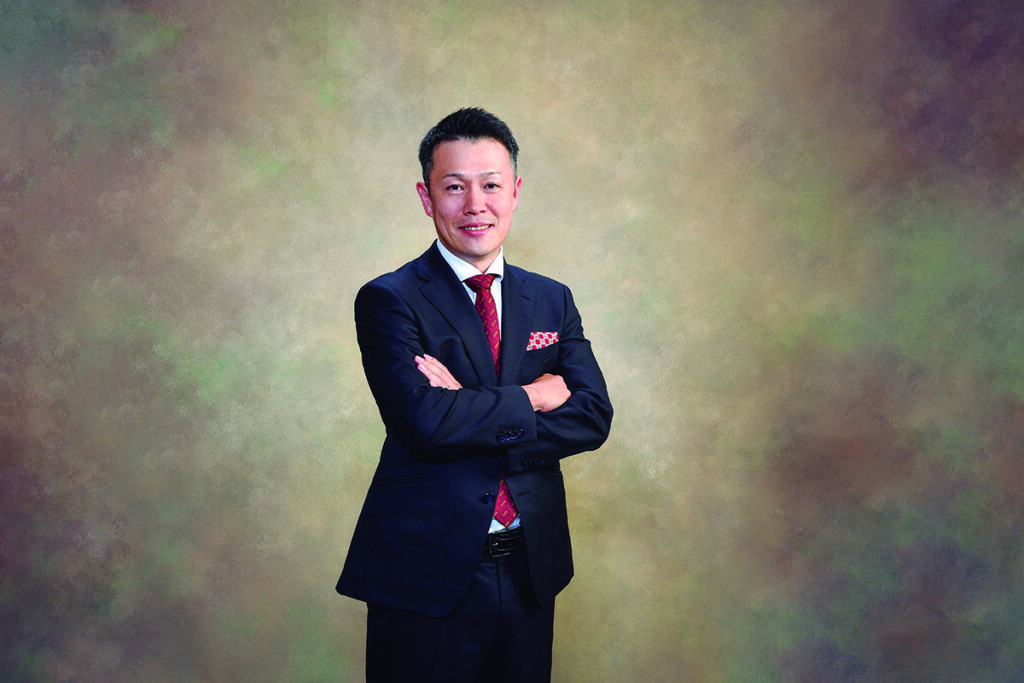 TW – In their assessment, there is a lack of communication or dialogue between the two Brazilians who work in Japan?
NS – There is a lack of communication between the governments of both countries on issues of visas linked to realistic working conditions and social security issues, etc. I believe the most important of all is the need for discussion with Japanese companies.
Unless Japanese companies do not raise awareness of accepting Brazilian workers as human resources capable of increasing the value of human capital, society will not solve the problem of employing foreign workers. Japan may benefit economically on a large scale, but it is lagging behind in terms of foreign employment and immigration policy. I believe there is much to learn from Brazil, historically a country that has always welcomed immigrants.
Especially in communication and this has to do with correcting the sense of distance. I explain: 1 – The geographical distance (the travel time between Brazil and Japan), 2 – Economic distance. (Trade Relations and Economic Exchange). 3 – Political distance, (raising the level of friendship between the two countries). 4 – The sensation of mental distance, (to become friends and even family). Japan is far from any other country when it comes to these 4 topics mentioned. Because Japan is an island country. However, times have changed and the sense of distance has become smaller.
The Brazilians who live here are better in this regard. I feel that the Japanese need to learn from this information. I also believe that our role through our activities is not by chance. We have already taken the first steps, very important. We are breaking paradigms, moving on. This after thirty years of presence of Brazilian workers in Japan.