Export weight exceeds 40% of Portugal's GDP, and the way is to continue to expand business abroad, says the country's Deputy Secretary of Commerce
High confidence indicators: this is one of the keys to understanding the good moment in Portugal's economy, translated into numbers such as falling unemployment, higher GDP growth since 2000 and lower fiscal deficit of the last four decades.
"We have the best performance of business investment of this century. This means a positive impact on GDP growth, but above all it means creating long-term growth potential, "says Paulo Alexandre Ferreira, Portuguese Secretary of State for Trade and Commerce. At the same time, the country receives investments from large multinationals and strengthens the internationalization of local companies. Ferreira received America.
Economics at the residence of the Portuguese Consul General in São Paulo, where he attended the Latin American edition of the World Economic Forum in March for the exclusive interview below:
The Winners – This is a particularly good time for the Portuguese economy: unemployment is at 7.9%, the lowest rate since 2004, and growth in 2017 was 2.7%, the highest since 2000. Sir, do you assess this scenario and what is it?
Paulo Alexandre Ferreira – The good moment has several dimensions. It is above all the government policy, developed over the past two years, that has brought confidence. Confidence indicators, whether for consumers, industry, commerce and services, have reached historic records. With this, there is more propensity on the part of the families to consume and on the part of the companies to invest, to create employment and to internationalize. There is also a good performance of exports: we reached a value of over 40% in terms of the weight of exports in our GDP, another historical record. We are walking so that in the next decade this weight reaches 50% of GDP.
Another dimension that stands out is the increase in investment, especially business: we now have the best performance of business investment of this century. This means, in the short term, a positive impact on GDP growth, but above all it means creating long-term growth potential. Our industries are adapting to new technologies and digital-based processes, which brings us more security so that we can compete equitably with other economies.
On top of all this there is an environment of macroeconomic and financial stability that the government has also been able to assure. In 2017 we have reached the lowest fiscal deficit of the last forty years. This conveys confidence to the economic agents regarding public policies in terms of budgetary expenditures. This conveys security to the economic agents regarding public policies in terms of budgetary expenditure.
TW – Is foreign direct investment growing too?
PF – Yes. In 2017 we had a rate four times higher than in 2016. There are firms that already carry out activities in Portugal and want to deepen them, such as Bosch and Siemens. Mercedes-Benz will install in the country a global competence center, the-as Google. There are also financial services firms, such as BNP Paribas and Euronext, If installing or expanding their activities.They are companies from developed countries that see in Portugal a source of competence and that take advantage of the good human resources that we create. In the 25-35 age bracket, for example, Portugal was able to train more computer engineers than Germany.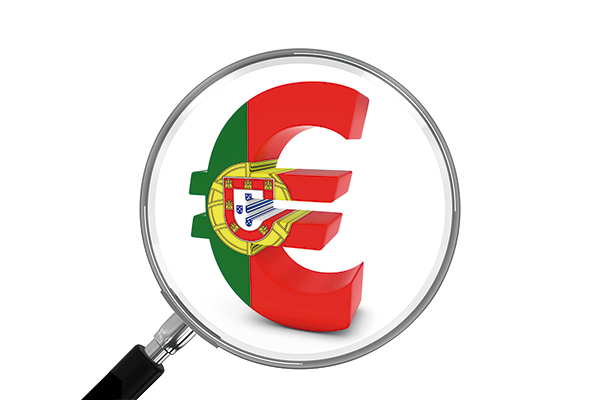 TW – This good moment has taken many Brazilians to Portugal because of the crisis in Brazil. Has this movement been more expressive than in previous years?
PF – Yes, it is more expressive. The Portuguese Consul General in São Paulo, Paulo Lourenço, told me that many visas have been issued for entrepreneurs in the areas of services and new technologies. I hope that this movement, which has become more pronounced, is not only a matter of crisis in Brazil – it may have started with it, but once the Brazilians have a first contact with Portugal, logically realize the potential of the country. This creates a connection that has nothing to do with crisis, but with endogenous factors of Portugal that allow a more lasting relationship.
TW – Is there any specific policy for the reception of Brazilians?
PF – No. The policies developed by the government in a transversal way benefit those who seek us, whether Brazilian or of other nationalities. We have policies oriented, for example, to the creation of a favorable ecosystem for startups and an intense promotion of innovation in companies. But in the case of Brazilians, certainly the question of language creates an immediate empathy.
TW – There was an expectation that the free trade agreement negotiations between Mercosur and the European Union would be concluded last year, which did not happen. How do you evaluate the progress of these negotiations?
PF – Portugal from the outset has been a strong driver of this agreement and participates in the decision-making process as a Member State of the European Union, but negotiations are conducted by the European Commission.From what is public, whether on the Mercosur side or on the European Union side, there is a strong desire of parties to reach an agreement and create this free trade area. The agreement will benefit not only businesses, but citizens of both blocs: more trade will mean more well-being and competitiveness for our companies.
TW – What are the main obstacles to completion? Is agribusiness in Brazil, for example, of significant importance?
PF – I will not comment on specific issues. I was in Buenos Aires in December [at the meeting of the World Trade Organization], and the expectation was that there might have been a political end to the agreement. It did not happen, but what I notice is that the parties remain strongly committed to realizing it. There is a clear notion that what brings the economic blocs closer is stronger than what still separates them.
TW – Some analyzes indicate that the political and economic axis of the European Union has been moved to the East, with the entry of new members. For Portugal, would the agreement represent an opportunity to revalue the so-called Atlantic dimension as a gateway to trade with Europe?
PF – Portugal is seen as a focal point of connection between Europe, America – especially Latin America – and Africa. If the agreement were reached, of course this so-called Atlantic dimension would be strengthened, but I would not put it as a counterpoint to the Eastern European Union, because things stand in their own right. However, in fact the agreement would strengthen Portugal's position in this context, especially on the other side of the Atlantic, a partner like Brazil, with whom bilateral relations are already closer.
TW: How would you define the main duties of your secretary?
PF – Portugal is an economy open to the world for many hundreds of years. Looking at trade, whether with the European Union or with the rest of the world, is not only the responsibility of the Ministry of Economy, but it is something that unites several areas of Portuguese government. The government recently launched a policy to strengthen the country's international trade and internationalization area.
It is necessary to create a simpler context for companies to become internationalized – for example, by providing financing so that they can gain scale. so that when faced with the opportunity of internationalization, they know what to do.
TW: Has this policy been effective in your nearly two-and-a-half years in office?
PF – We have several cases of success in qualifying our economic agents for internationalization. More than 90% of the production of footwear in Portugal is for export – and we export with added value. We hope that this example will be extended to other sectors, and for this we maintain a constant dialogue with the business associations, who know the opportunities and the challenges. By January of this year, we put on the ground around € 180 million to encourage our entrepreneurs to internationalize.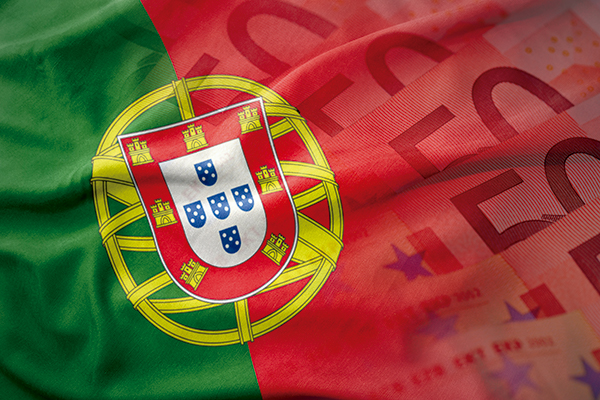 TW – There is also the electronic complaint book innovation. How does it work?
PF – This is a project that is very expensive to me. In Portugal, when you feel that something in the relationship with the service provider is not going well, the consumer can complain, and the way it was done was by writing in a complaint book. In July of last year we launched the possibility that consumers could complain using their digital media, in contrast to what they had to do before, that is, to go to the establishment to fill a sheet of paper. Citizens who did not have the time to go in person often did not see their rights guaranteed.
We launched the project last year, on an experimental basis, for what we call essential public services: communication – cell phones, cable TV, internet, etc. – postal services, energy and water. This process is working very well and we will expand in the second half to other sectors of activity. I like to point out that this is good for consumers, because it facilitates the resolution of problems, but also good for economic operators, because they have more immediate feedback and can see how to improve their relationship with the consumer and how to provide better services.