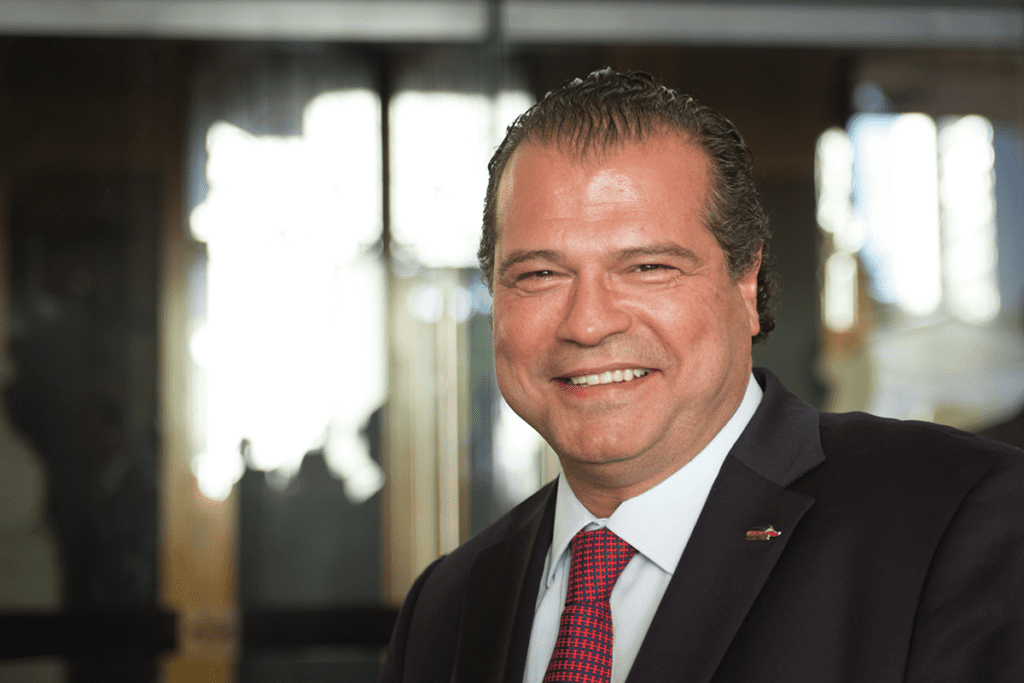 Brazil is an entrepreneurial country, the result of the strength, determination and passion of millions of men and women, young people and adults, who decided to make their dream of being their own boss a reality. This maxim cannot be disputed, but requires further analysis in order to have a real diagnosis of the situation of Brazilian entrepreneurship.
Small business is the expression of our entrepreneurial vocation, playing a vital role in generating jobs, income and innovation. In the 8.5 million km2 of the Brazilian territory work 13 million individual microentrepreneurs (MEIs), micro and small formal businesses, companies that earn up to US$ 1.150.000,00/year, in commerce, industry, services and agribusiness.
Together they account for 99% of all Brazilian companies and for almost 55% of formal jobs, 45% of wages and 27% of Brazil's Gross Domestic Product (GDP). The state of São Paulo accounts for 1/3 of this total, with 4.2 million small enterprises, that represent 50% of formal employment in private enterprises – about 5 million people.
When expanding this universe to incorporate Brazilians involved in formal and informal entrepreneurial activity, this number jumps to spetacular 52 million, according to the latest edition of the Global Entrepreneurship Monitor (GEM) study, conducted in 100 countries and which measures the rate of global entrepreneurial activity.
Entrepreneurship is recognized as the vector of generation of occupation, income and socioeconomic development. This year 2019 should start in Brazil more than 2 million small businesses, with generation of 1 million new jobs with a formal contract. 
The other side of the coin shows that even with tomorrow's representativeness and relevance, small businesses are still subject to high mortality rates. In Brazil as well as in the State of São Paulo, one in four (04) companies registered in the National Register of Legal Entities (CNPJ) closes the doors before completing two years of activities.
This is to say that of the 2 million businesses started this year, 500.000 will cease to exist in 2021, dragging along investments and jobs. We wanted to understand what made the dream become a nightmare and interviewed former small business owners, and we saw two sets of important factors: one of the intrinsic aspects of the entrepreneur – experience or knowledge of the business, motivation for starting a business, planning before starting and quality of management; and another macroeconomic motivation – excessive bureaucracy, high tax rates, scarcity of credit/excess of guarantees and little access to innovation.
In this article, we will focus on the second set of factors. According to the 2020 edition of the World Bank's Doing Business study, Brazil fell 15 places in the business environment ranking. Of the 190 economies analyzed, we are in 124th place. Are ahead of us Mexico (60th), India (63th) and South Africa (84th), for example.
More detailed analysis is also needed here, as the data do not necessarily reflect that we have regressed to 2017 levels; but that in some of the pillars investigated in the study, we have not made enough progress, as other nations have done.
In the Business Opening indicator, which measures the number of procedures, the cost and the time for formal start of a company, we climbed two positions, as a result of the efforts made by the municipalities of São Paulo and Rio de Janeiro, the two municipalities analyzed by the World Bank.
In the city of São Paulo, for example, it takes an average of 3.5 days to have a company formalized, as a result of the "Easy Venture Program" implemented by the then mayor João Doria. 
But this is an exception.
The Brazilian average is 62 days, a scenario that should change considerably with the new modus operandi of the São Paulo State Board of Trade (JUCESP), a state government agency that has already started a business in five hours, the state expansion of "Easy Venture Program" and the national implementation of "RedeSim", public policy instruments focused on facilitating and accelerating the process to starting a business.
In the matter of Tax Payment, Brazil is still in the 184th position, with a high number of hours spent to pay taxes and public fees (1,500 hours!!!), elevated number of payments per year and a relevant charge on profit. It is a warning that the punctual changes made in the tax system have not yet been sufficient to dismantle the complex tax payment process still in place in the country.
An urgent tax reform is needed to unify consumption taxes, ensure minimal interference and exceptions, set the transition period and install progressive tax system, bringing more legal certainty to businesses and government.
In the Obtaining Credit indicator, Brazil occupies the 104th position, exposing what we already know: we do not have a competitive credit market, easily accessible, with low cost and without the excess of guarantees. We don't need to start from scratch, we just need to move fast.
In just over two decades we have achieved significant results by ensuring differentiated treatment of small businesses in the administrative, tax, social security and credit fields.
For example, the implementation of SIMPLES Nacional, which I count as an advanced and successful pilot of tax reform, as it is a system that brings together the main federal, state and municipal taxes, and allowed more than 10 million small businesses to stay up to date with the tax authorities.
The creation of the MEI figure 10 years ago brought the opportunity to formalize millions of Brazilians in individual entrepreneurial activity, bringing corporate citizenship and guaranteeing the right to social security, credit and tax benefits, among others.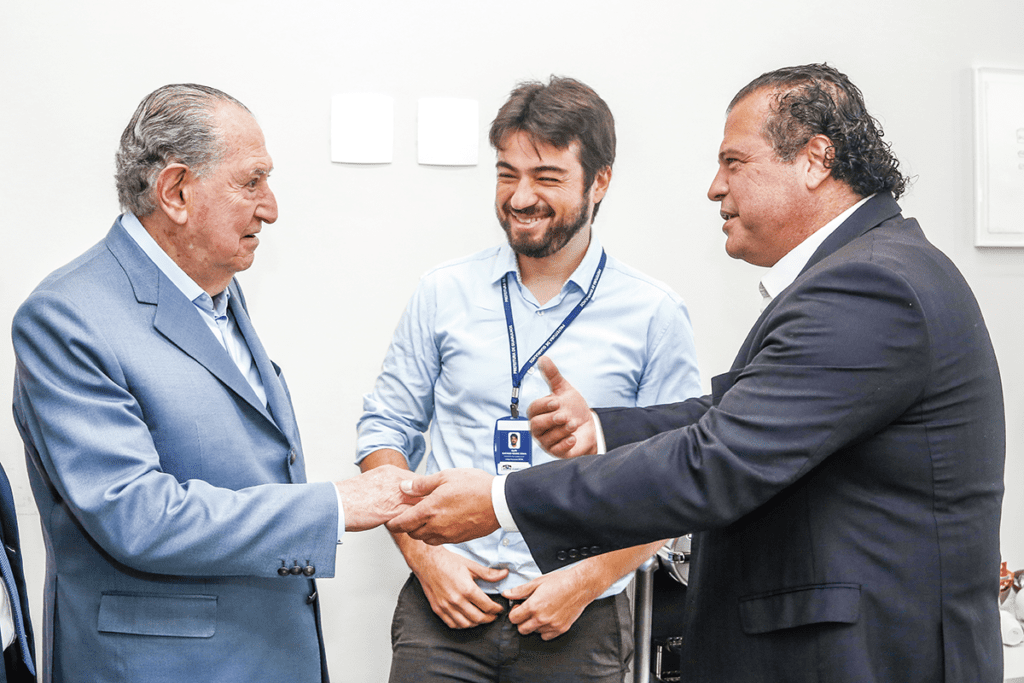 Recently we also had important initiatives, such as the approval of social security and labor reforms and the advance in the National Congress of tax reform. Within the federal government, the Economic Freedom Act was enacted, which will rationalize the state's weight on companies, paving the way for 3.7 million new jobs in up to 10 years and interrupting a long season of bureaucratic confusion.
Another important initiative at the federal level was the creation of the Simple Credit Companies, which will make credit cheaper and increase the offer for micro and small businesses, including individual microentrepreneurs (MEIs). The first thousand credit companies in operation should inject resources in the order of US$ 5 billion per year. Good news, since almost 90% of small businesses have not applied for bank credit as a source of funding because it is difficult and expensive. 
In the State of São Paulo, governor João Doria has been establishing public policies to support entrepreneurship. Through the "Easy Venture Program", he is working on two of the key points raised in World Bank research – fighting bureaucracy and ease of access to finance.
The actions foresee facilitated opening of companies, training of entrepreneurs and promoting access to credit and new markets. The goal is to qualify about 1 million people and provide US$ 250 million in microcredit in the next four years. Sebrae-SP is a partner in entrepreneurial qualification and financing, with the "Zero Interest Program", with lines of up to US$ 5.000 for working capital and investments, grace period of six months and zero interest for payments in day.
It is one of the largest microcredit policies in the country.
By synchronizing regulatory fra- meworks and public policies with the realities of today and the next 50 years, we opened the way for investments in infrastructure modernization, technology, education, and for the improvement of enterprise management.
With this, we will obtain even more important results than Brazil's positions in the global entrepreneurship rankings: the increase of productivity and competitiveness of these enterprises.
Data from the Organization for Economic Cooperation and Development (OECD) and the Economic Commission for Latin America (ECLAC) indicate that the productivity of small Brazilian businesses is below that presented by large corporations. While in Brazil the productivity of a micro enterprise is 10% of the index obtained by a large company, in Spain the ratio is 46% and in Germany 67%. The same is true when comparing small business indices: 25% in Brazil, 63% in Spain and 70% in Germany. 
At Sebrae – Brazilian Micro and Small Business Support Service in São Paulo, we are also in the process of evolving to support small businesses on the journey of improving company management. This year, we will provide nearly 3 million business services to 1.5 million entrepreneurs and entrepreneurs. In addition, we expanded our operations with startups, preparing these ventures to be accelerated and consolidated in the market.
By 2020, the results will be even more expressive, because soon, Sebrae will be more digital, using the technology to better understand the anguish of the entrepreneur and bring solutions under measure, when he needs it. We will deepen our multichannel presence – physical and virtual, and can be accessed from anywhere, 24 hours, seven days a week, thanks to technology and the expanding network of partners in Brazil and abroad. This network will also open new markets for products and services from small businesses.
And we will intensify education activities, rooting entrepreneurial behavior in future generations.
This year there will be more than 300.000 students, from elementary to higher education, learning entrepreneurship in various institutions through the "Young Entrepreneurs First Steps Program" – created in São Paulo and nationalized for all Federation members through Sebrae National, in the courses of the "Business School of Sebrae-SP", the first national institution to promote free courses in high school and fully focused on entrepreneurship and the "Higher School of Entrepreneurship – ESE SEBRAE", generator and multiplier of knowledge of the world of entrepreneurship, through a differentiated and market-focused educational methodology.
We are about to start a new decade, a journey to competitiveness.
And I have no doubt that the results will be even more expressive, giving wings to dreams and musculature to the achievements of 1,053 Brazilians who open a company every hour.